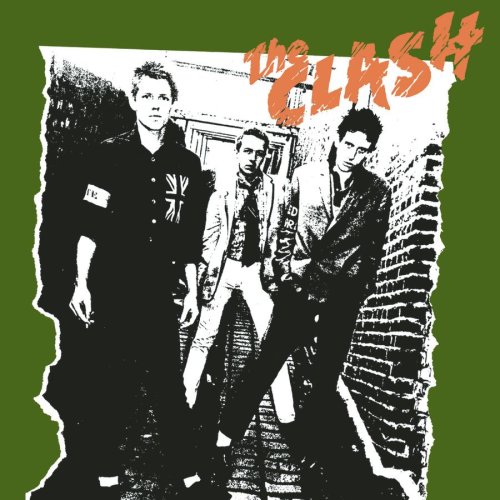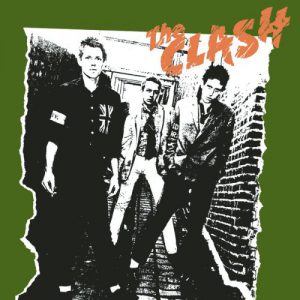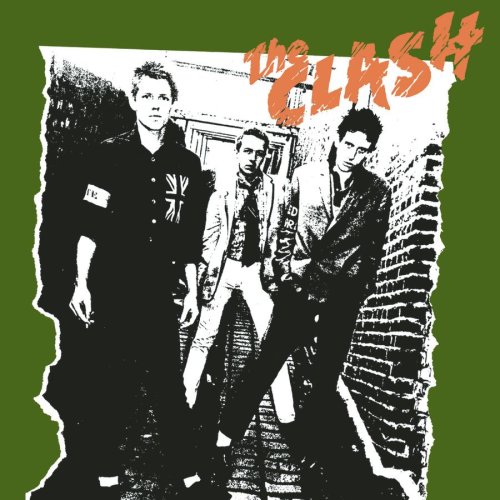 Bästa album
The Clash – The Clash
Sex Pistols – Never Mind the Bollocks, Here's the Sex Pistols
Meat Loaf – Bat Out of Hell
The Ramones – Leave Home
The Ramones – Rocket to Russia
Svenska
Kal P. Dal – Till mossan
Live
Ulf Lundell – Natten hade varit mild och öm
Bästa låtar
The Clash – Career Opportunities
Sex Pistols – God Save the Queen
Southside Johnny & The Asbury Jukes – Love on the Wrong Side of Town
The Clash – White Riot
AC/DC – Whole Lotta Rosie
Meat Loaf – Bat Out of Hell
The Ramones – Sheena is a Punk Rocker
Meat Loaf -Paradise By the Dashboard Light
The Clash – London's Burning
Queen – We are the Champions
Svenska
Kal P. Dal – Jonnie
Musikåret
1977 var ett mycket bra musikår. Helt fantastiska debutalbum av The Clash och Sex Pistols. Massor av bra låtar under året – både punk och rock'n'roll.
The Clash debutalbum med samma namn är den bästa punkskiva som gjorts (jag gillar egentligen US version bäst, men den kom inte förrän 1979). Det finns inte en dålig låt på plattan. Allra bäst är "Career Opportunities", "White Riot", "London's Burning" och "Complete Control". En makalöst bra platta.
Sex Pistols debutalbum "Never Mind the Bollocks, Here's the Sex Pistols" är nästan lika bra. "Anarchy in the UK" släpptes som singel redan 1976, men är bäst på skivan tillsammans med "God Save the Queen", "Pretty Vacant" och "Holidays in the Sun".
Meat Loafs klassiska album "Bat Out of Hell" är även det fantastiskt bra. Låtarna "Bat Out of Hell", "Paradise By the Dashboard Light", "Two Out Of Three Ain't Bad" och "You Took the Words Right Out of My Mouth" är lysande. Alla låtarna på "Bat Out of Hell" är skrivna av Jim Steinman. Max Weinberg och Roy Bittan från The E Street band spelar piano respektive trummor. Ellen Foley sjunger med Meat Loaf på "Paradise By the Dasboard Light". "Bat Out of Hell" är med 43 miljoner exemplar världens 5:e mest sålda skiva.
The Ramones släppte 2 skivor under 1977. "Leave Home" är kanske något bättre med låtar som "California Sun", "Pinhead och "Glad to See You Go". "Rocket to Russia" är nästan lika bra. Bästa låtarna är "Sheena is a Punk Rocker", "Do You Wanna Dance" och "We're a Happy Family".
Southside Johnny & The Asbury Jukes andra album "This Time It's for Real" är också det producerat av Steve Van Zandt, som även skrivit de flesta låtarna på skivan. Bästa låten "Love on the Wrong Side of Town" är skriven av Bruce Springsteen och Little Steven tillsammans. Andra bra låtar är titellåten "This Time It's for Real" och "Without Love".
Bästa svenska skivan är Kal P. Dals debutalbum "Till mossan". Härlig skånsk rock'n'roll med låtar som "Jonnie", "SJ", "Bara rock'n'roll", "Blåa sko'" och "Raka rör".
Ulf Lundells liveskiva "Natten hade varit mild och öm" är också bra. Bäst är "Sextisju sextisju", "Och gott öl kom" och "Stockholms city".
AC/DC, Queen, George Thorogood & The Destroyers, Status Quo, Billy Joel och The Runaways gjorde också bra låtar 1977.
Spellista på Spotify
Videos