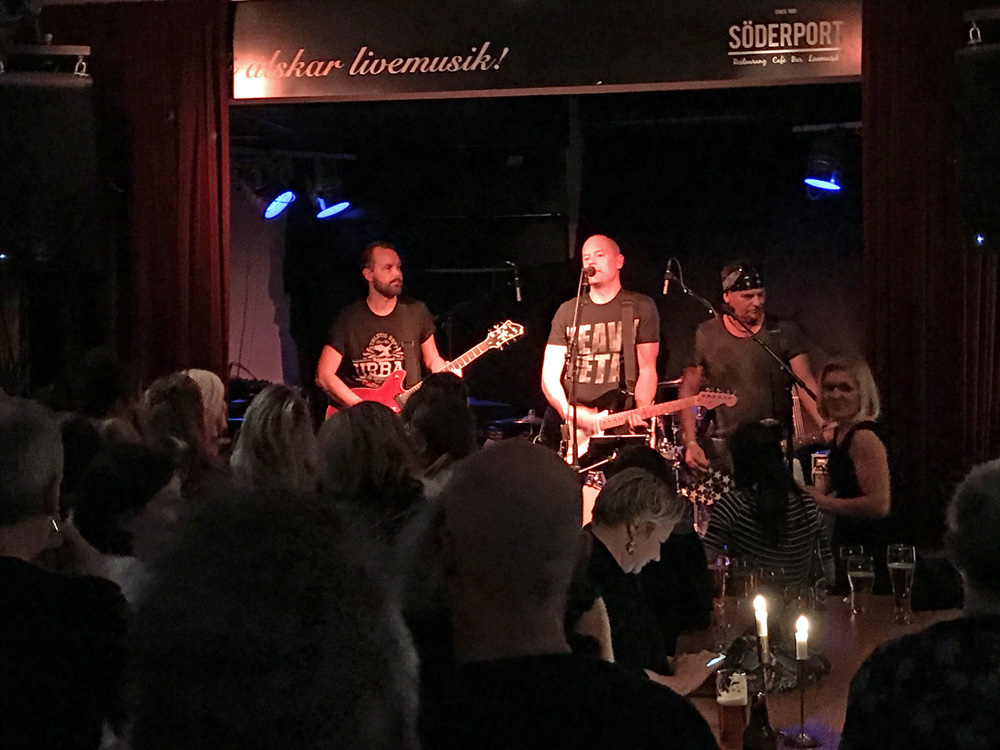 4U – a tribute to U2 live i Kalmar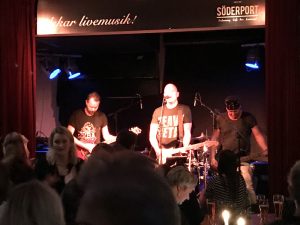 Den 11 november 2017 såg jag 4U – a tribute to U2 live på Söderport i Kalmar.
4U är ett tribute-band till U2 och spelade bara U2-låtar. Även om det förstås är en bra bit från originalet var det ändå kul att lyssna på många bra låtar.
4U öppnade bra med "Vertigo" och "I Still Haven't Found What I'm Looking for". Lite senare under första set kom fler kanonlåtar som Angel of Harlem och i synnerhet "Desire".
Första set avslutades med "Pride" och "One".
Efter en kort paus kom 4U tillbaka, men förutom "Where the Streets Have No Name" var inte inledningen av andra set så bra.
Avslutningen var desto bättre, i synnerhet "I Will Follow" och "With our Without You" då det faktiskt var en ganska mäktig allsång.
Setlista
Vertigo
Mysterious Ways
I Still Haven't Found What I'm Looking for
Bad
Angel of Harlem
Desire
Pride (in the Name of Love)
One
Even Better Than the Real Thing
Where the Streets Have No Name
Every Breaking Wave
Stay (Faraway, So Close)
Stuck in a Moment You Can't Get Out of
???
I Will Follow
Elevation
With or Without You
4U
Pär Israelsson (sång & gitarr)
??? (gitarr)
??? (bas & sång)
??? (trummor)
Förband