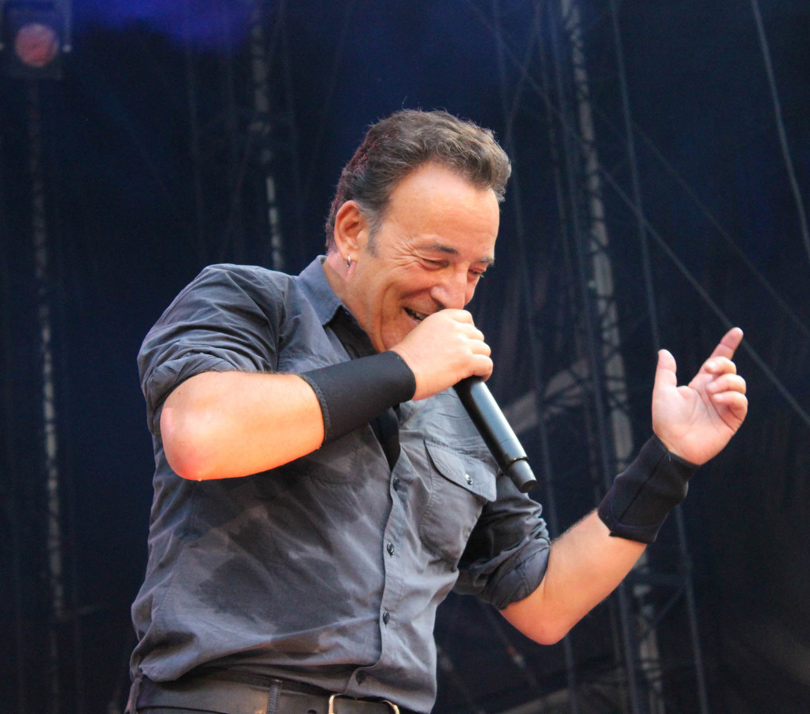 Bruce Springsteen live i Stockholm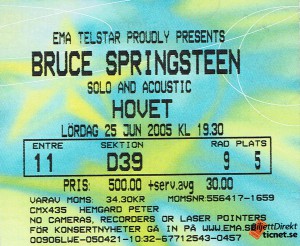 Den 25 juni 2005 såg jag en bra akustisk solokonsert med Bruce Springsteen på Hovet i Stockholm.
Det var en solokonsert under Devils & Dust Tour så den går knappast att jämföra med en konsert med The E Street Band, men var ändå bra. Avslutningen är helt lysande.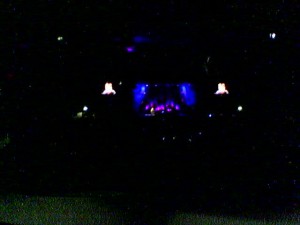 Bästa låtarna under kvällen var Downbound Train, The Promise (som Anders Nunstedt i Expressen pinsamt nog trodde var Thunder Road), Point Blank, The Rising, Lucky Town, This Hard Land, Cadillac Ranch / Ramrod, Bobby Jean och Blinded By the Light. Reason To Believe och The Promised Land var rejält omgjorda (till det sämre).
Det blev stor allsång när Bruce berättade att han lärt sig en låt på svenska under midsommar och började spela Helan går… (lyssna nedan).
Band
Bruce Springsteen (Sång, gitarr, piano, tramporgel & munspel)
Turné
Devils and Dust tour
Publik
6 000
Andra recensioner
4 – Markus Larsson (Aftonbladet)
4 – Anders Nunstedt (Expressen)
Audio
Helan går & Blinded By the Light
Videos
Livevideos från samma turné 2005
The Promise
The Promised Land