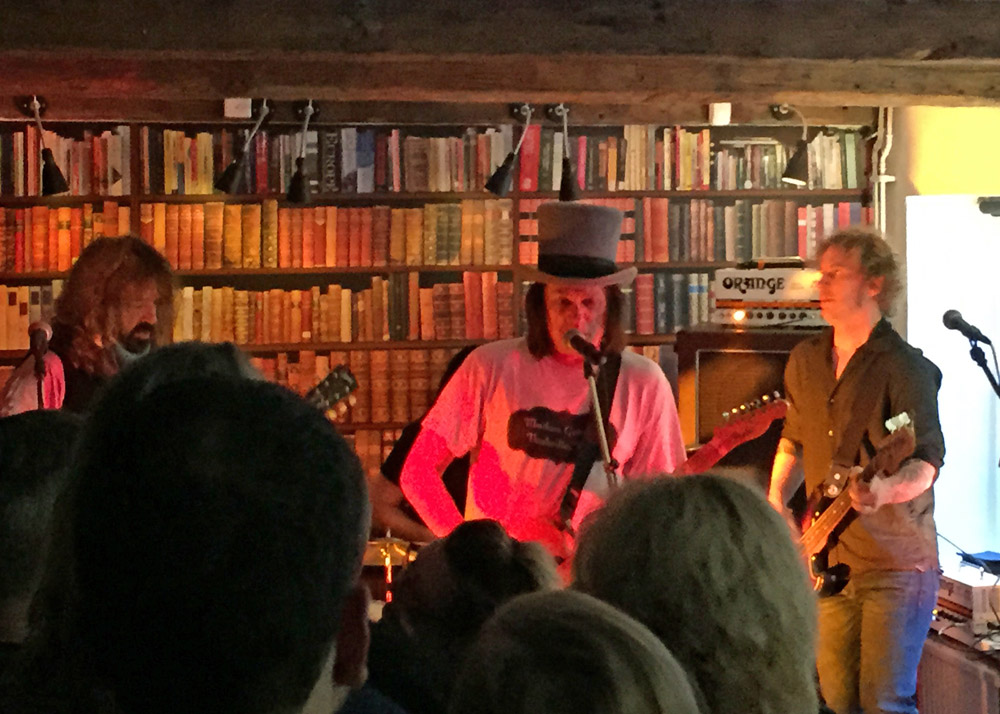 Dan Baird & Homemade Sin live i Malmö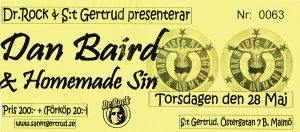 Den 28 maj 2015 såg jag Dan Baird & Homemade Sin live på St Gertrud i Malmö. Tyvärr hade Dan Baird tappat rösten, men Warner Hodges och även Micke Nilsson hjälpte till mer en vanligt med sången så det blev ändå en bra konsert, men kanske inte riktigt lika bra som det brukar vara.
Första setet började med ett par nya låtar innan det blev riktiga gitarrdueller i grymma Crooked Smile. Sedan följde den kanske bästa perioden under kvällen.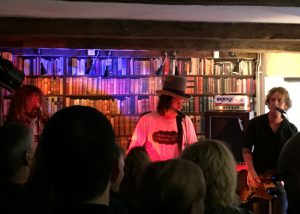 L'il Bit är en lysande låt, liksom Julie & Lucky. I Love You Period är kanske Dan Bairds allra bästa låt sedan tiden med Georgia Satellites och I Dunno är en av de bästa från den tiden. Här var det ett ordentligt tryck på St Gertrud där konserten hade flyttats inomhus pga vädret. Det var trångt, men kul.
Another Chance är en mycket bra lugn låt och första set avslutades med att Micke Nilsson sjöng Going Down the Road Feeling Bad.
Därefter blev det en paus där Dan Baird fick kurera rösten så gott det gick.
Two For Tuesday är en helt underbar låt, den bästa Dan Baird har skrivit på 2000-talet. Den följdes av Trivial as the Truth. Mauro Magellan visade att han är en mycket bra trummis.
Efter att Warner Hodges sjöng en av sina egna låtar, Messwitmycranium var det dags för Georgia Satellites största hit – Keep Your Hands to Yourself. Rock'n'roll blir inte mycket bättre än så…
Dan Baird & Homemade Sin avslutade kvällen med en bra version av Sheila, som även innehöll en bit av Do You Wanna Dance.
Dan Baird & Homemade Sin
Dan Baird (Sång & gitarr)
Warner E Hodges (Gitarr & sång)
Micke Nilsson (Bas & sång)
Mauro Magellan (Trummor)
Videos
Julie & Lucky / I Love You Period
Trivial As the Truth