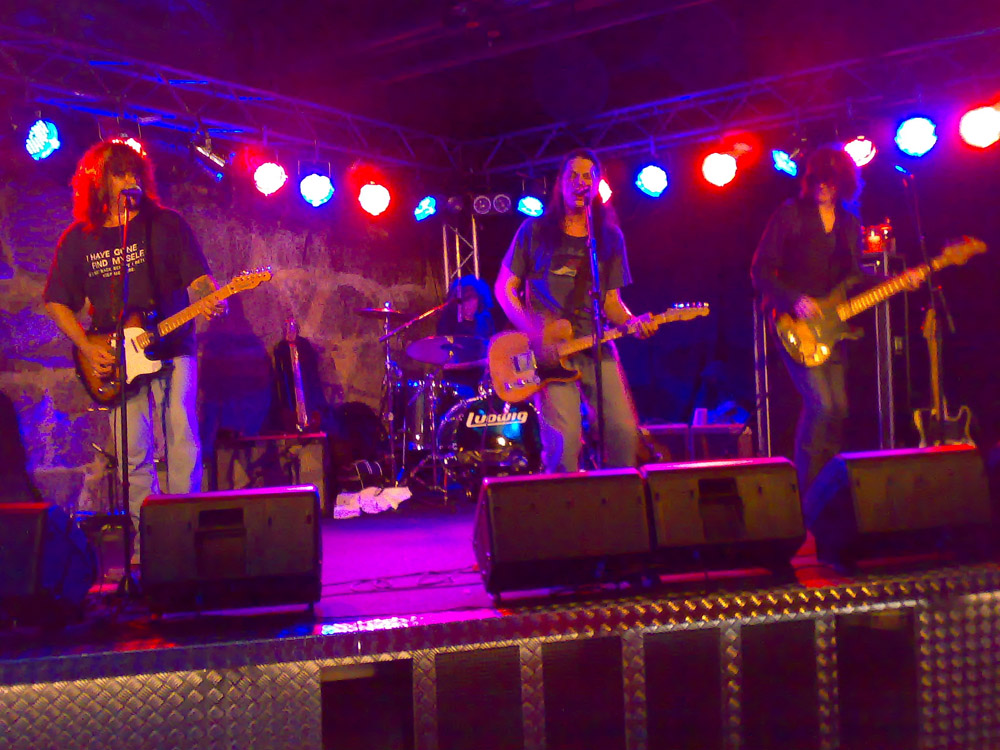 Dan Baird & Homemade Sin live i Norrköping
Den 27 maj 2009 såg jag en helt makalöst bra konsert med Dan Baird & Homemade Sin på Black Horn i Norrköping. Det var tyvärr alldeles för lite folk i publiken. Förra året var det kanske dubbelt så många som såg konserten, men i år var ändå konserten nästan dubbelt så bra (och då var den riktigt bra förra året).
Dan Baird & Homemade Sin består av Dan Baird, Warner Hodges, Keith Christopher och Mauro Magellan. Baird, Christopher och Magellan har alla spelat i Georgia Satellites medan Warner Hodges normalt är gitarrist i Jason & The Scorchers.
Dan Baird var förkyld, men både han och de andra var på ett strålande humör och hade hur kul som helst på scen. Bäst var nog Mauro Magellan som efter ett par låtar fick tejpa fast sitt trumset, för att därefter hamra på med fruktansvärd kraft.
Bästa låtarna var Six Years Gone, I Love You Period, I Dunno, Keep Your Hands to Yourself, Sheila, Two for Tuesday och covern av Like a Rolling Stone.
Setlista
Hellzapoppin'
Six Years Gone
Crooked Smile
Woke Up Jake
Red Light
I Love You Period
Julie and Lucky
I Dunno
Lazy Monday
Damn Thing to Be Done
Keep Your Hands to Yourself
Sheila / Do You Wanna Dance / Sheila
Back in the USSR (cover av The Beatles)
Pills (cover av The Beatles)
Cumberland River
Hit Me Like a Train
She Dug Me Up
Two for Tuesday
Well Enough Alone
Younger Face
Like a Rolling Stone (cover av Bob Dylan)
It Comes to Me Naturally
Övriga låtar minns jag inte
Dan Baird & Homemade Sin
Dan Baird (sång & gitarr)
Warner Hodges (gitarr, bas & sång)
Keith Christopher (bas, gitarr & sång)
Mauro Magellan (trummor & sång)
Mina videos från konserten
Six Years Gone
Sheila / Do You Wanna Dance / Sheila