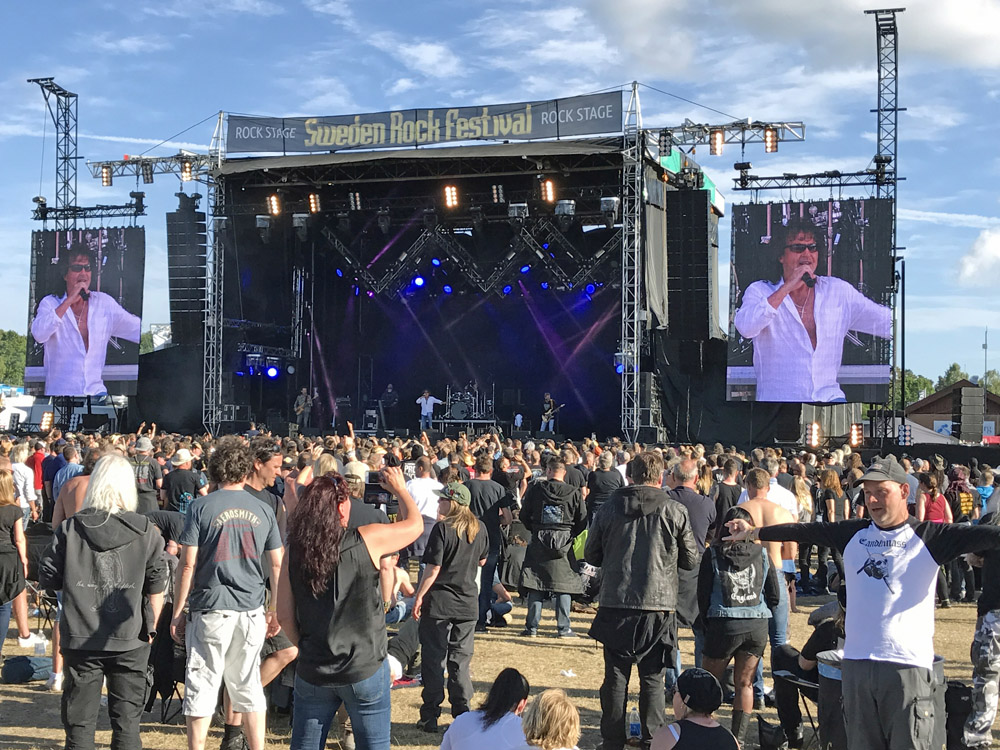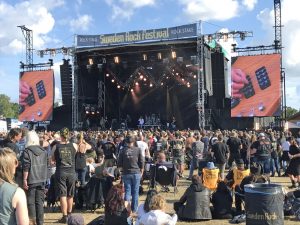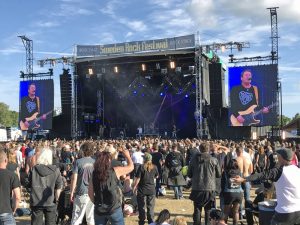 Den 10 juni 2017 såg jag Dare live på Sweden Rock Festival i Norje. De spelade på Rock Stage.
Kansas var bokade till SRF, men några veckor före ställde de in hela sin Europa-turné. Ersättare blev engelska Dare, som bildades 1985 av Darren Wharton efter att Thin Lizzy splittrats.
Dare har spelat på SRF tidigare, men då har jag missat dem. Jag hade inte lyssnat så mycket alls på Dare förut, men de visade sig vara otroligt stor positiv överraskning. Dare var kanonbra!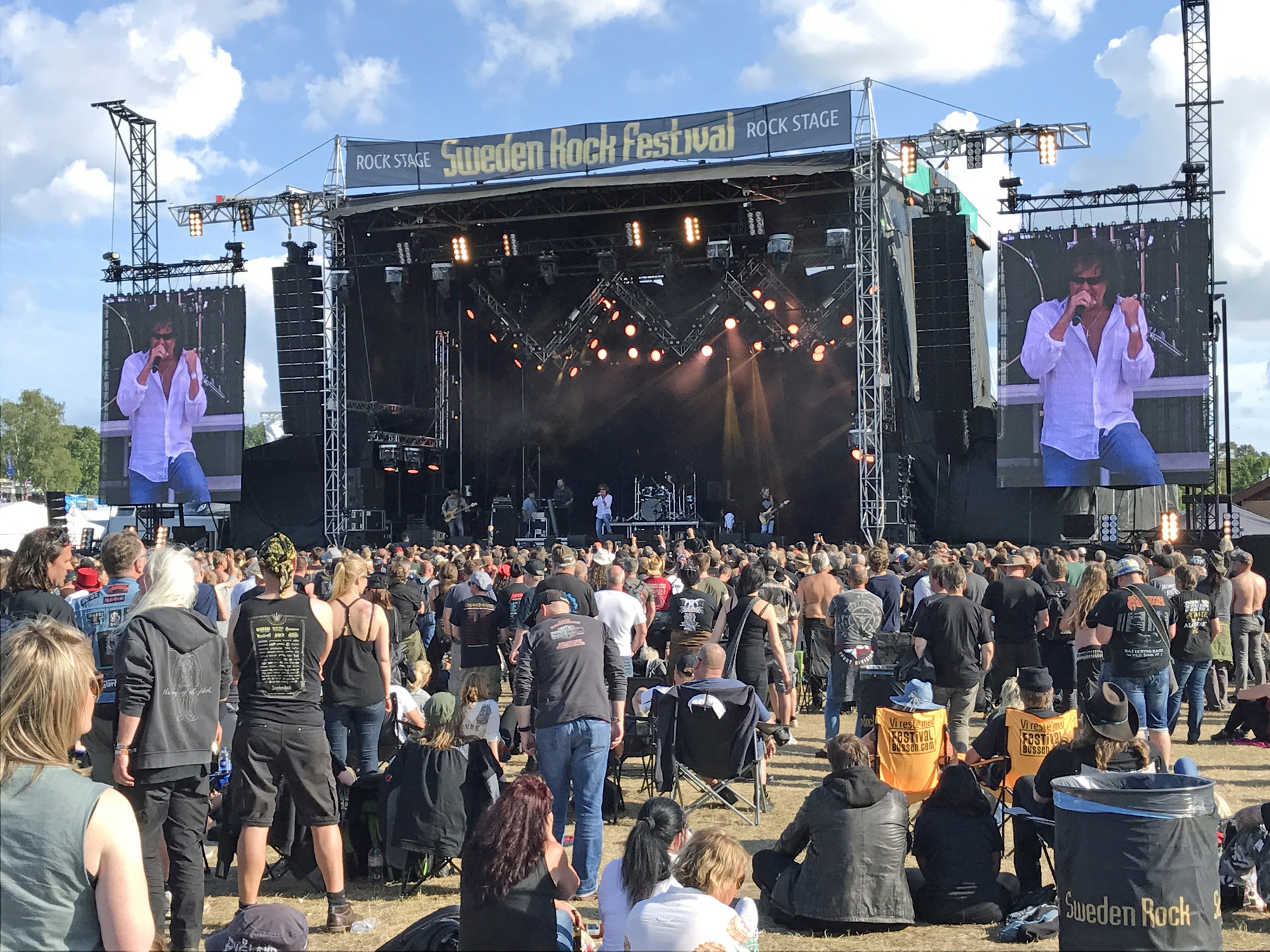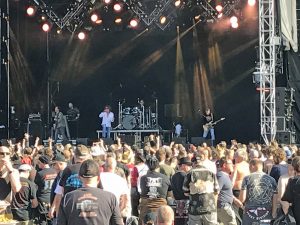 Musiken har tydliga keltiska influenser och en del likheter med Gary Moore. Dare gjorde också en bra cover av Thin Lizzy's "Emerald".  Darren Wharton är en bra sångare och Vinny Burns en bra gitarrist. Bland många bra låtar finns "Sea of Roses", "Abandon", "Home" och "Wings of Fire".
Allra bästa låten var "I'll Hear You Pray", som är helt suverän.
"The Raindance" och "Return the Heart" avslutade en mycket bra spelning. Tillsammans med The Dead Daisies var Dare den största positiva överraskningen på årets Sweden Rock Festival.
Dare
Darren Wharton (Sång)
Vinny Burns (Gitarr)
Nigel Clutterbuck (Bas)
Kevin Whitehead (Trummor, slagverk)
Marc Roberts (Keyboards)
Evenemang
Video
Abandon
I'll Hear You Pray