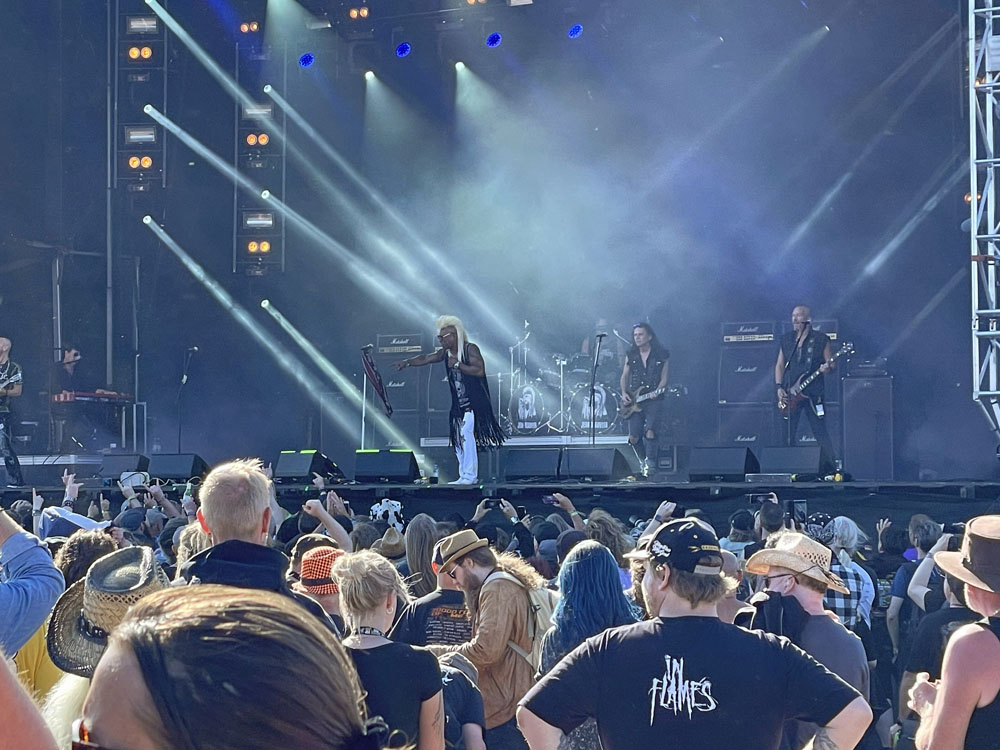 Jean Beauvoir live i Norje
Den 8 juni 2022 såg jag Jean Beauvoir live på Sweden Stage under Sweden Rock Festival i Norje.
Jean Beauvoir var basist i The Disciples of Soul på Little Stevens 2 första och bästa skivor "Men Without Women" (1982) och "Voice of America" (1984). Mohawk-frisyren hade han redan på den tiden.
Innan dess hade Jean varit med i The Plasmatics och senare varit med i Crown of Thorns, Voodoo X samt släppt en rad skivor som soloartist. Han har samarbetat med en rad andra artister, bl a Ramones och Kiss.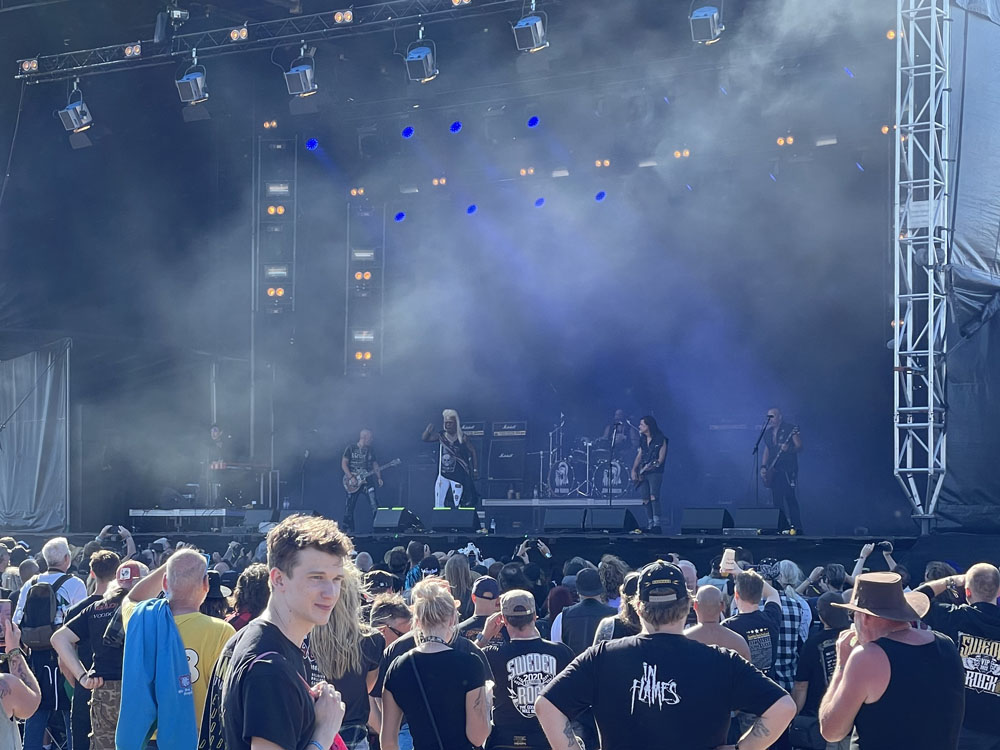 Jag hann tyvärr bara se de första låtarna av spelningen och de var väl sådär. Lite synd för jag såg senare på setlistan att jag missat några riktigt bra covers, bl a "Pet Sematary" och "My Brain Is Hanging Upside Down (Bonzo Goes to Bitburg)" (båda av Ramones) och "Uh! All Night" (Kiss).
Band
Jean Beauvoir (sång)
Tim Rossi (gitarr)
Johnny Hiatt (gitarr)
Eric Czar (bas)
Stet Howland (trummor)
Rob Robinson (keyboards)
Evenemang