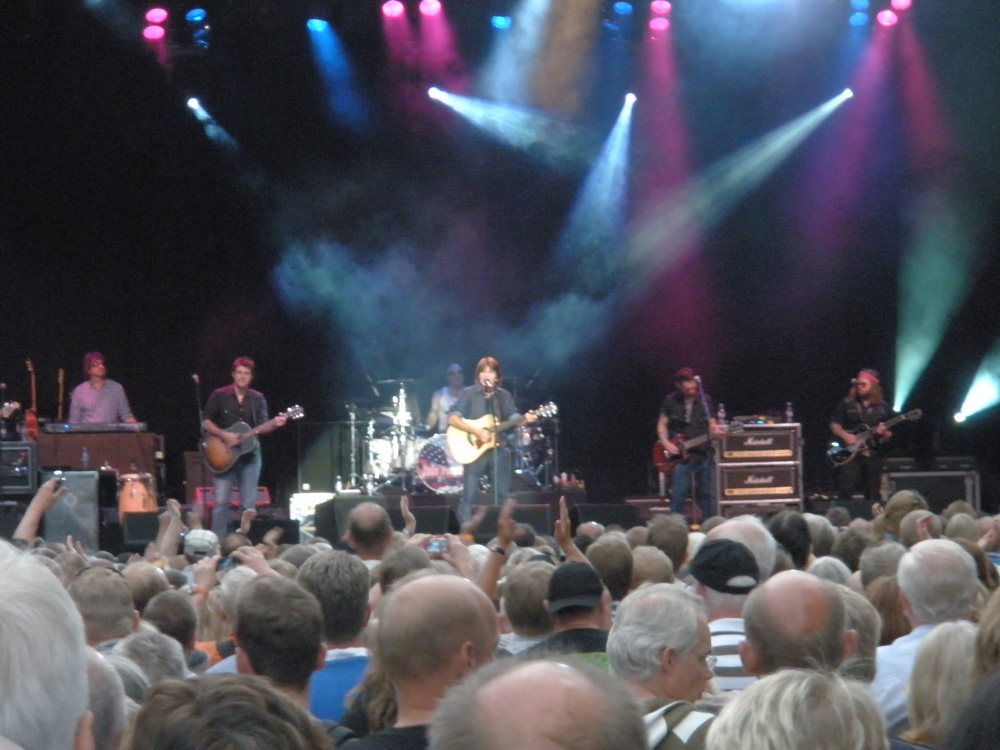 John Fogerty live på Sofiero
Den 5 juli 2010 såg jag John Fogerty live på Sofiero Slott utanför Helsingborg. Det var 3:e gången jag såg John Fogerty live och tyvärr var konserten betydligt sämre än de båda andra.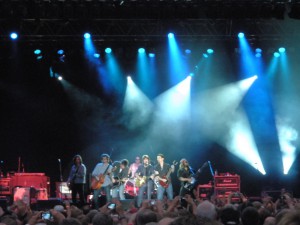 Konserten började bra med Up Around the Bend, men sedan blev det någon bra och någon dålig låt ett bra tag – speciellt mittenpartiet var ganska segt. På slutet kommer dock den rock'n'roll-show alla sett fram emot.
I år är det 25 år sedan John Fogerty släppte albumet Centerfield. Jubileet firas med en nyutgåva av skivan, tröjor och andra souvenirer och man skulle kunna tänka sig att detta även var något som uppmärksammas på scen, men icke. En enda låt spelar John Fogerty från Centerfield (The Old Man Down the Road).
Var är titellåten??? (som han i stort sett alltid spelat på konserter sedan 1985), var är Rock and Roll Girls, Big Train (from Memphis), I Saw It on TV, I Can't Help Myself, osv???
Alla gitarrbyten gör också att det blir ständiga små avbrott i konserten. Det var en hyfsad konsert om än en klar besvikelse.
Band
John Fogerty (Sång, gitarr & munspel)
James Intweld (Gitarr)
Kenny Aronoff (Trummor)
Hunter Perrin (Gitarr)
David Santos (Bas)
Jason Mowery (Fiol & mandolin)
Publik
6 000
Videos
Up Around the Bend
Hot Rod Heart
Down on the Corner