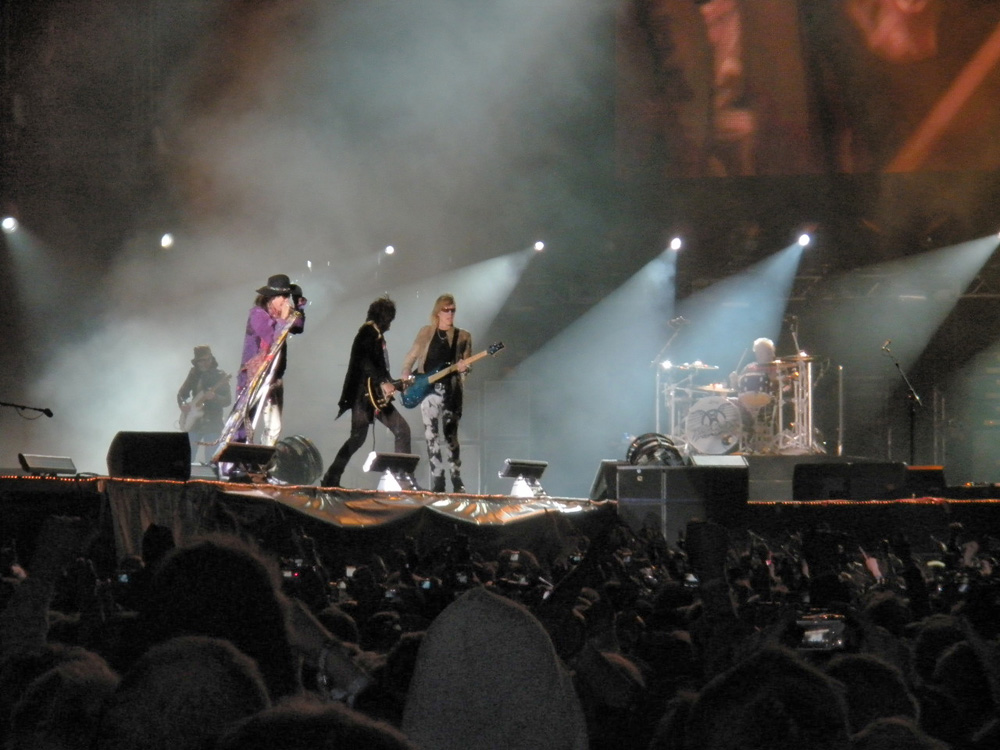 MTV Video Music Awards 1993
Den 2 september 1993 såg jag MTV Video Music Awards live på Gibson Amphitheatre i Los Angeles. Galan direktsändes på MTV.
Det var 11 liveframträdanden av olika artister/band under galan. Resten var prisutdelningar o dyl. Aerosmith och Soul Asylum var bäst.
Lenny Kravitz
Lenny Kravitz gjorde en jättebra "Are You Gonna Go My Way".
Soul Asylum
Soul Asylum förstärkta med Peter Buck och Victoria Williams gjorde en lysande version av "Runaway Train".
Aerosmith
Aerosmith var som allra bäst vid den här tiden och de gjorde en kanonbra "Livin' on the Edge". Bästa låten under MTV VMA 1993.
R.E.M.
R.E.M. valde tyvärr att göra 2 av sina sämre låtar; "Everybody Hurts" och "Drive".
Spin Doctors
Spin Doctors "Two Princes" var bra.
Pearl Jam
Pearl Jam var med på MTV VMA för andra året i rad. De spelade först "Animal" som inte var något vidare. Det blev betydligt bättre när Neil Young kom in på scen och de spelade "Rockin' in the Free World" tillsammans.
Alla band/artister och låtar under MTV Music Awards 1993
Madonna – Bye Bye Baby
Lenny Kravitz – Are You Gonna Go My Way
Sting – If I Ever Lose My Faith in You
Soul Asylum – Runaway Train
Aerosmith – Livin' on the Edge
Naughty By Nature – Hip Hop Hooray
R.E.M. – Everybody Hurts / Drive
Spin Doctors – Two Princes
Pearl Jam – Animal / Rockin' in the Free World
The Edge – Numb
Janet Jackson – That's the Way Love Goes / If
Mer om MTV Music Awards
Se alla pristagare och läs mer om MTV Music Awards 1993 på Wikipedia.