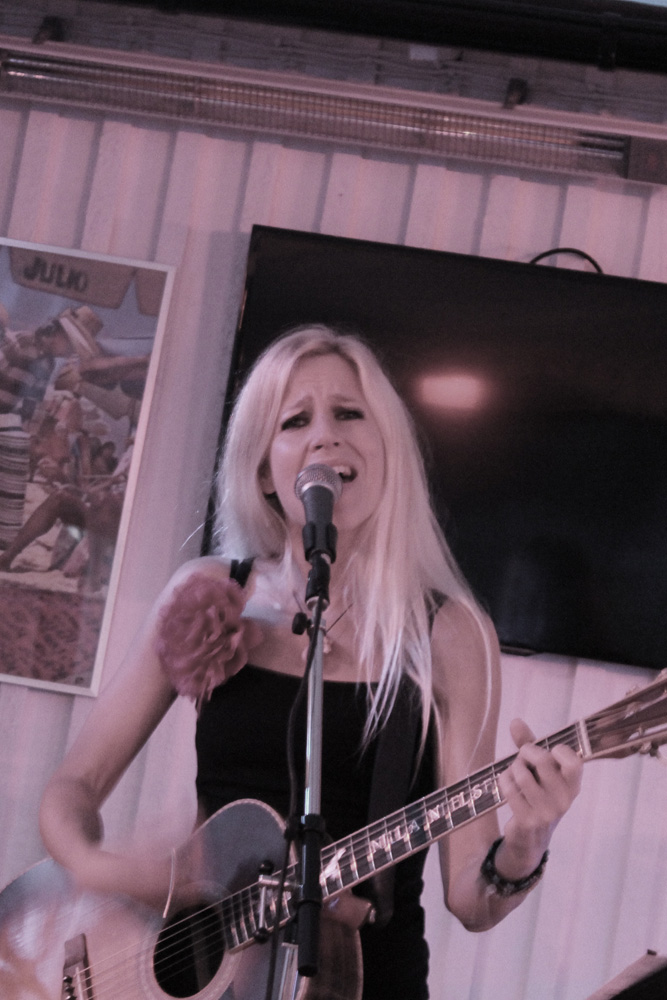 Nilla Nielsen live i Viken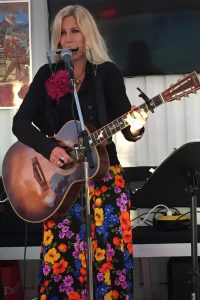 Den 29 juli 2015 såg jag Nilla Nielsen live på Restaurang Barbord i Viken.
Det var inte lika fint väder som 4 veckor tidigare, men Nilla gjorde en ännu bättre spelning i Viken denna kväll. Nilla sjunger alltid bra, men nu var det något alldeles extra. Hon sjöng helt fantastiskt.
Nilla öppnade passande nog med Creedence-klassikern Who'll Stop the Rain och sedan den egna Kommer inte att sova i natt.
Så nära är titellåten från senaste albumet och en av Nillas allra bästa låtar. Redan nu kunde man höra hur bra rösten var.
Hon gjorde bra covers av Odyssevs och Men bara om min älskade väntar. Ännu bättre var de egna Make Me Believe och speciellt mästerverket Higher Ground.
Nillas vackra sångröst blir ofta bättre och bättre ju längre in i spelningen man kommer, så även i Viken. När hon sjöng One var det helt magiskt.
Munspelet kom fram flera gånger under kvällen, bl a i den egna låten Not Ready.
Avslutningen var otroligt bra. Tror det var den bästa version av Nothing Compares to U hon nånsin gjort. Sista låten Goodbye var lika bra. Herregud vilken röst Nilla Nielsen har.
Setlista
Who'll Stop the Rain (Creedence)
Kommer inte att sova i natt
Så nära
Odyssevs (Björn Afzelius)
Men bara om min älskade väntar (Nationalteatern)
Make Me Believe
Higher Ground
Ironic (Alanis Morissette)
Walls (Tom Petty)
One (U2)
Not Ready
Knockin' on Heaven's Door (Bob Dylan)
Nothing Compares to U (Prince / Sinead O'Connor)
Goodbye (Steve Earle)
Övriga låtar minns jag inte
Band
Nilla Nielsen (sång, gitarr & munspel)
Videos
Goodbye