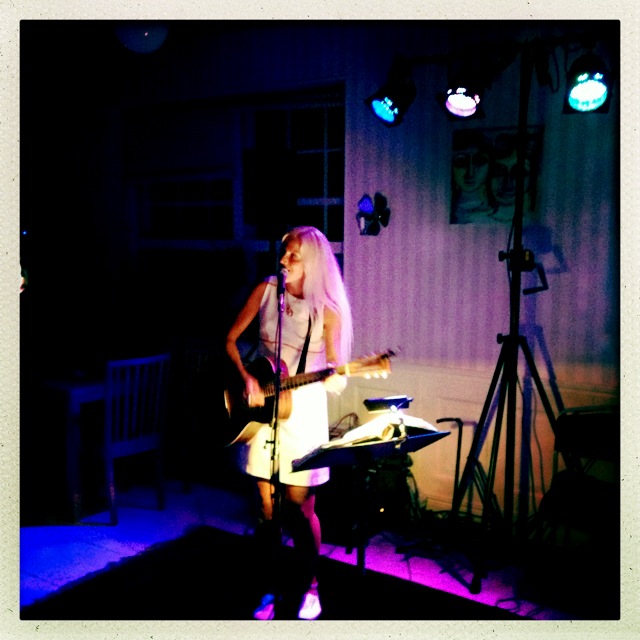 Nilla Nielsen live på Ven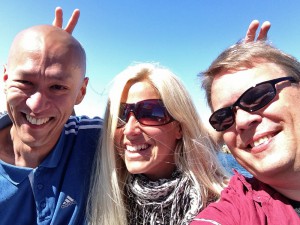 Den 24 juli 2013 åkte vi åter till Ven och en ny spelning med Nilla Nielsen på Turistgården.
Jag, Nilla och Erik (som fyllde 40 år denna dag) tog Rååbåtarna från Helsingborg och njöt i solskenet på färden över.
Nilla inledde mycket bra med Kommer inte att sova i natt, Baby Can I Hold You, The Girl You Used to Know och I Still Haven't Found What I'm Looking for.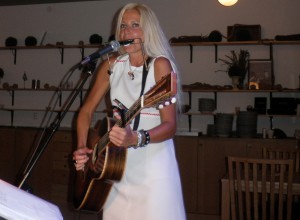 Lite senare kom det egna mästerverket Så nära, Håll mig, Om jag var Gud för ikväll och En annorlunda kontaktannons från senaste albumet.
Bra covers för kvällen var Leaving on a Jet Plane, Free Fallin', Beast of Burden, Hallelujah, What's Up, Emmylou, Goodbye och Knockin' on Heaven's Door.
Det fanns dock några covers som Nilla gjorde helt grymt under kvällen: The Galway Girl och You're Still Standin' There (med härligt munspel), Because the Night och framförallt Piece of My Heart. Magiskt!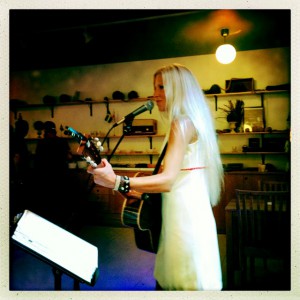 Hur bra covers Nilla än gör gillar jag dock hennes egna låtar allra mest. Hon spelade även Not Ready (ännu en gång grymt munspel), Ain't Got Much, The UFO Song, Snow Leopard (grym text), You Should Know By Now och avslutade med den fantastiska Higher Ground.
Tack Nilla för ytterligare en suverän spelning på Ven! Efter några öl på efterfesten och pingis på morgonen skulle vi åka tillbaka med Rååbåtarna till Helsingborg. Trodde vi… där stod vi och väntade i regnet på kajen, men inte fan kom det någon båt. Vi ringde och ringde, men ingen som svarade. Det slutade med att vi fick ta färjan till Landskrona och bussen till Helsingborg istället. Det underlättar för passagerarna om man skriver rätt avgångstiden på sin hemsida… Grrr!
Setlista
Kommer inte att sova i natt
Baby Can I Hold You (Tracy Chapman)
The Girl You Used to Know
I Still Haven't Found What I'm Looking for (U2)
Så nära
Håll mig
Not Ready
Leaving on a Jet Plane (John Denver)
Free Fallin' (Tom Petty)
Om jag var Gud för ikväll
En annorlunda kontaktannons
Beast of Burden (Rolling Stones / Bette Midler)
Ain't Got Much
Hallelujah (Leonard Cohen)
The UFO Song (the Guinea Pig Song)
The Galway Girl (Steve Earle)
One of Us (Joan Osborne)
Piece of My Heart (Janis Joplin)
Snow Leopard
You Should Know By Now
What's Up (4 Non Blondes)
Emmylou (First Aid Kit)
Goodbye (Steve Earle / Emmylou Harris)
Because the Night (Bruce Springsteen)
You're Still Standin' There (Steve Earle)
Knockin' on Heaven's Door (Bob Dylan)
Higher Ground
Övriga låtar minns jag inte
Band
Nilla Nielsen (sång, gitarr, munspel)
Videos
Piece of My Heart