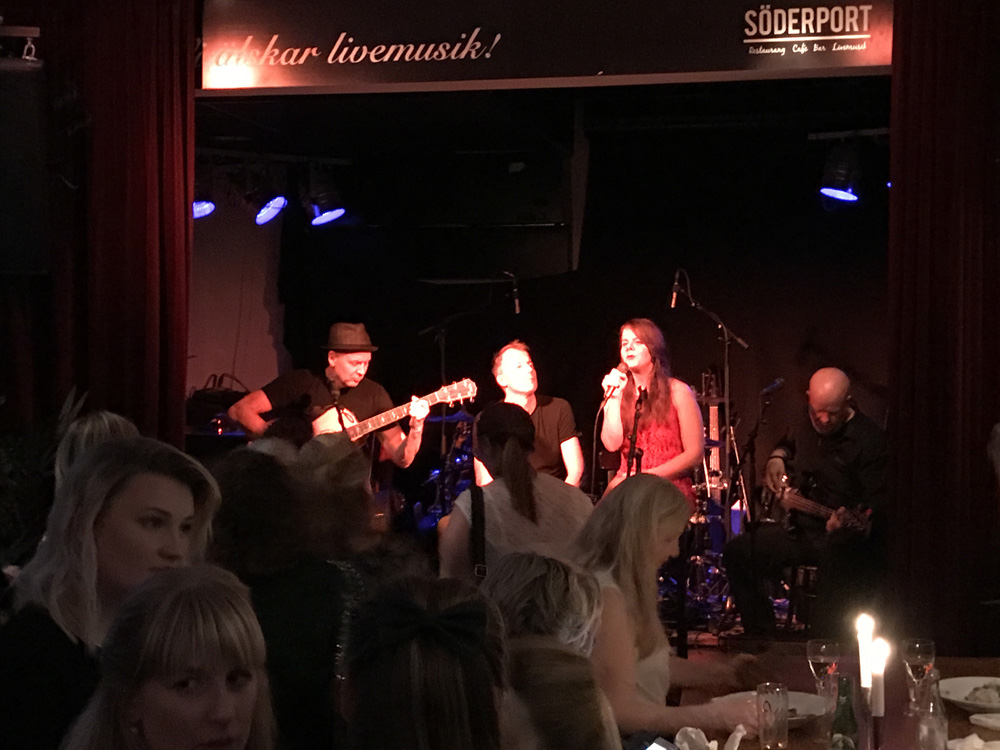 Red Rum Jam live i Kalmar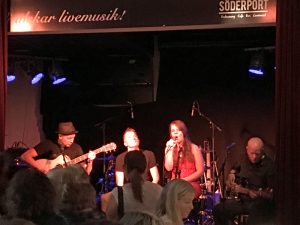 Den 11 november 2017 såg jag Red Rum Jam live på Söderport i Kalmar. De var förband till 4U – a tribute to U2.
Red Rum Jam är Kalmarband där bl a min lagkamrat från pingislaget, Johan Israelsson, spelar bas.
Det var gott om folk på Söderport när Red Rum Jam drog igång. De spelar egna, ganska lugna versioner av kända hårdrockslåtar.
Bästa låtarna under första halvan av spelningen var "The Number of the Beast" och "Highway to Hell".
Avslutningen var bra, med bl a "You Shook Me All Night Long", "Holy Diver" och speciellt "Enter Sandman".
Setlista
The Number of the Beast (cover av Iron Maiden)
Highway to Hell (AC/DC)
16 Tons (Tennessee Ernie Ford)
Weak (Skunk Anansie)
Seek and Destroy (Metallica)
You Shook Me All Night Long (AC/DC)
Holy Diver (Dio)
Enter Sandman (Metallica)
Övriga låtar minns jag inte
Red Rum Jam
Emilie Bertilsson (sång)
Johan Israelsson (bas & sång)
??? (gitarr & sång)
??? (trummor)
Headliner