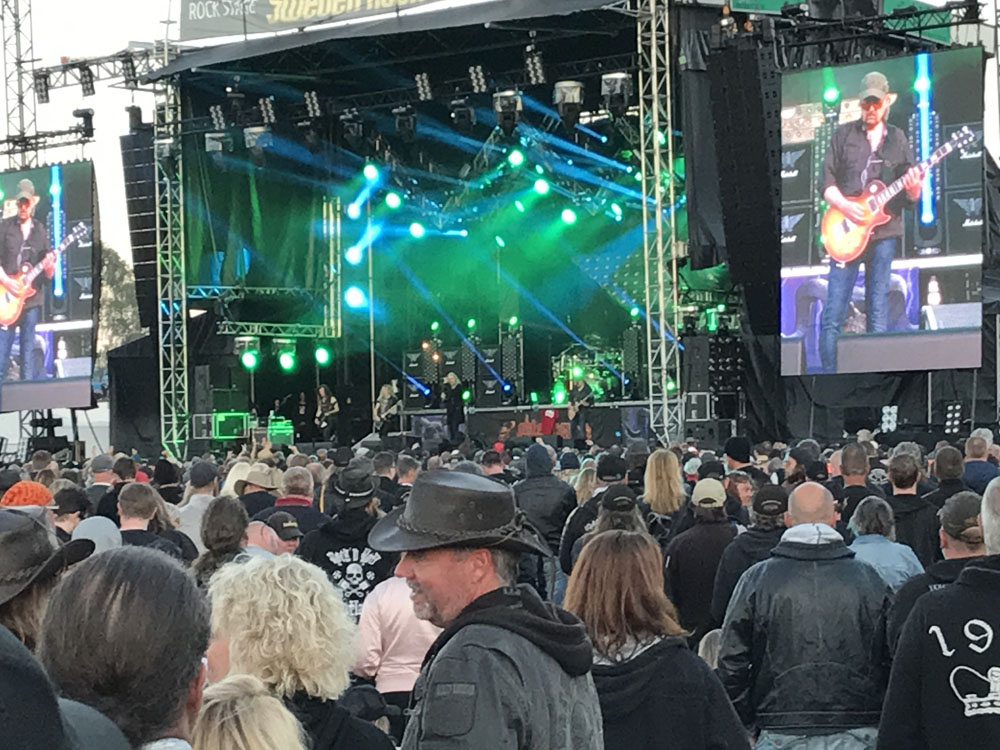 Den 10 juni 2017 såg jag Saxon live på Sweden Rock Festival i Norje. De spelade på Rock Stage.
Jag hade sett Saxon live 3 gånger tidigare på SRF och tycker de gjort ganska bra spelningar.
Det var mycket folk på plats för att se Saxon, jäklar vad mycket folk det var. Publikmässigt måste det ha varit en av de största spelningar på Rock Stage på årets festival. Detta inspirerade helt klart Saxon med Bill Byford i spetsen.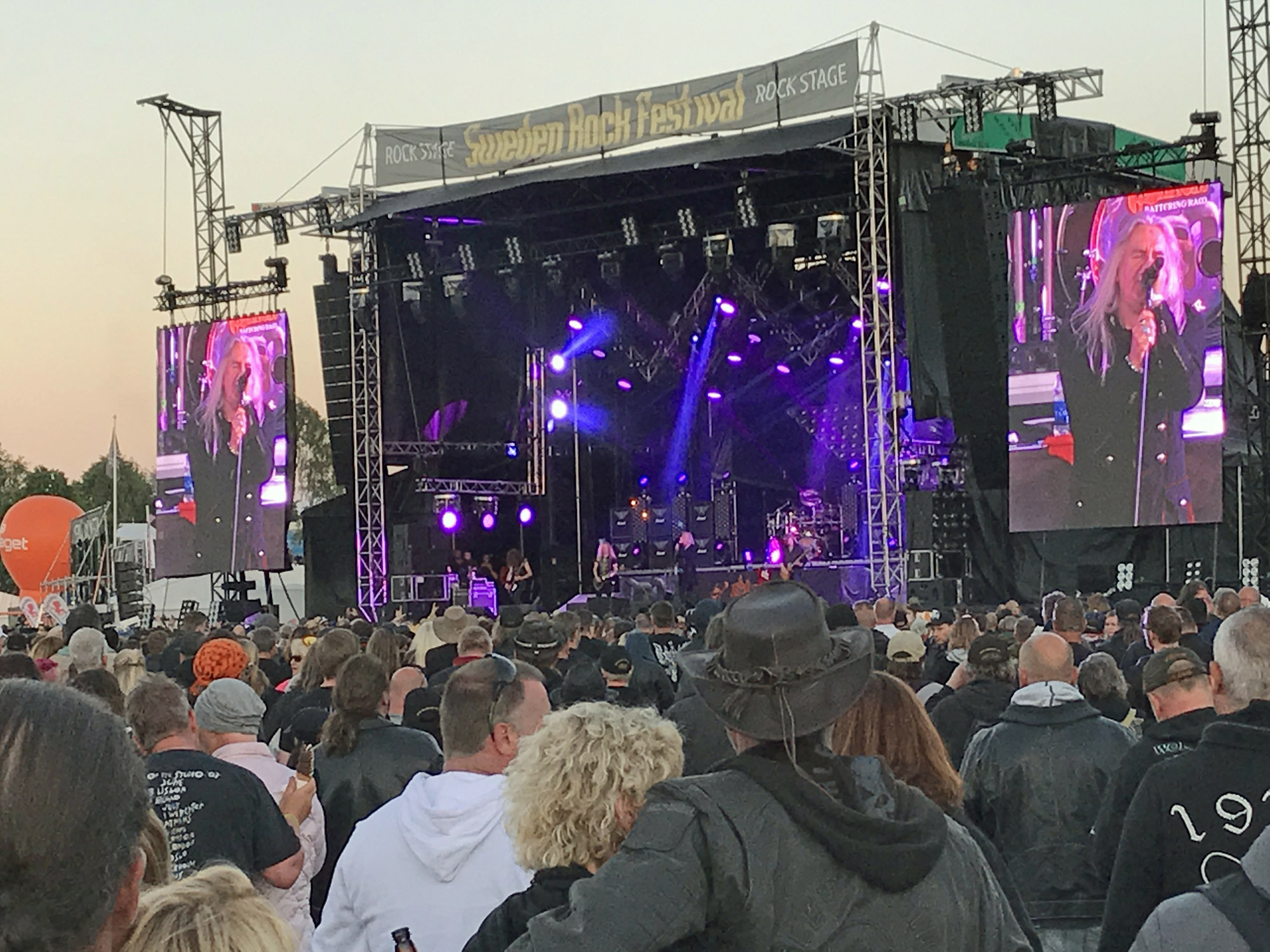 Saxon öste på i låt efter låt och Biff var på ett strålande humör. Han skojade och lät delvis publiken välja spellistan. "And the Bands Played on" valde han dock själv. Inget dåligt val 🙂
Jag var imponerad av Saxon, som bildades redan 1977. De har varit bra tidigare också, men långtifrån så här bra. Konserten blev bara bättre och bättre ju längre de spelade.
"Princess of the Night" är en av de bästa hårdrockslåtar som finns. Jag har lyssnat på den enda sedan den släpptes på albumet "Denim and Leather" 1981. Kvällens version var alldeles lysande.
Inför sista låten är det någon ur publiken som sträcker fram sin jeansväst. Sångaren Biff Byford tittar först på framsidan och sedan på baksidan som täcks av loggan för Saxon och "Denim and Leather". Han tvekar inte utan tar på sig västen och spelar hela "Denim and Leather" iförd denna till stora applåder.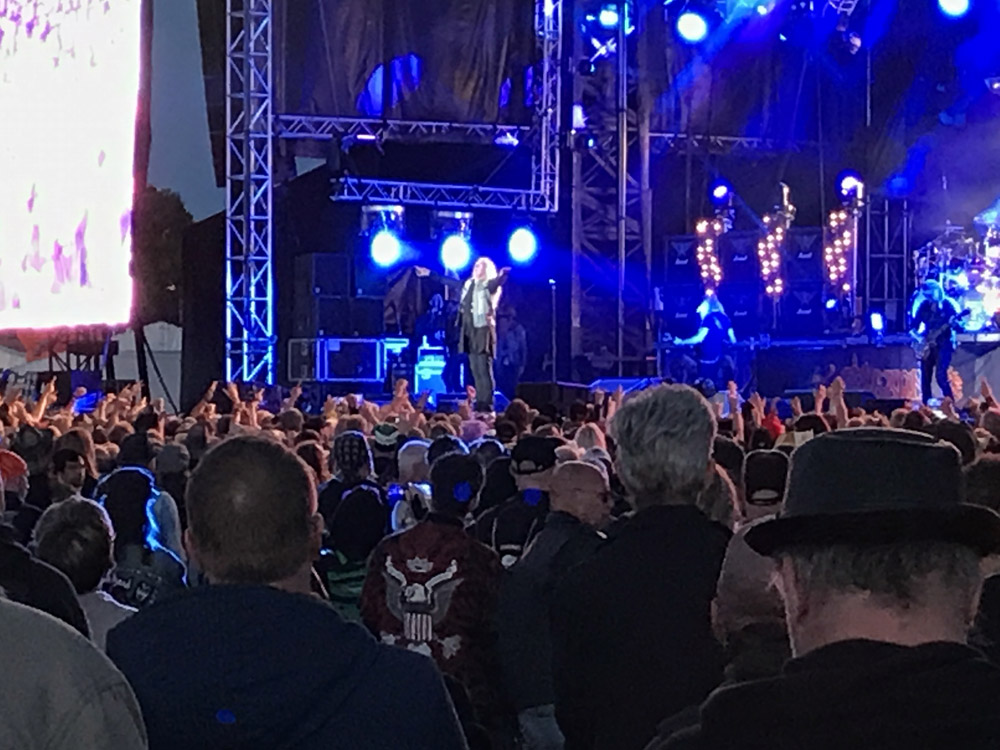 Saxons spelning var kanonbra. Det måste ha varit den bästa jag sett med Saxon. Bästa låtarna under kvällen var "Princess of the Night", "And the Bands Played on", "Denim and Leather" och "Crusader".
Saxon
Biff Byford (Sång)
Paul Quinn (Gitarr)
Doug Scarrat (Gitarr)
Nibbs Carter (Bas, klaviatur)
Nigel Glockler (Trummor)
Evenemang
Video
Denim and Leather