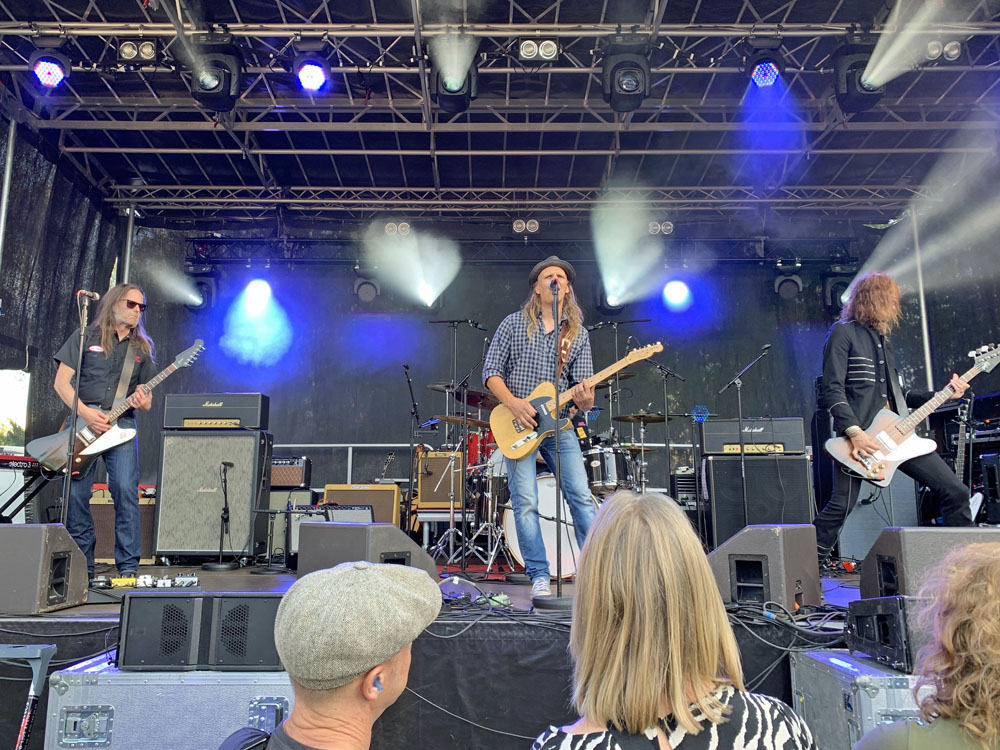 Southern Kings live i Klippan
Den 3 augusti 2019 såg jag Southern Kings live på Stadsparken i Klippan då de var förband åt Wilmer X.
Southern Kings är ett bra band från Klippan som spelar härlig rock'n'roll. Jag har sett dem live en gång tidigare.
Southern Kings inledde med ELO's "Don't Bring Me Down". Lite senare kom The Runaways låt "Don't Go Away" som var mycket bra.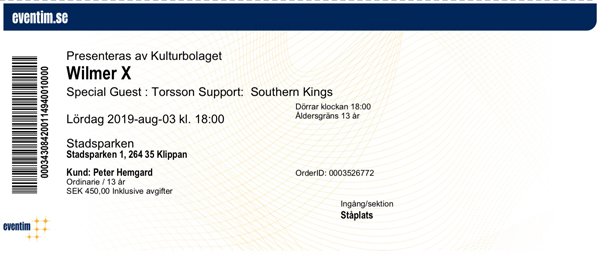 En av de bästa konserter jag någonsin varit på är Tommy Conwell & The Young Rumblers på Mejeriet i Lund 1989. En av de bästa låtarna under denna konsert var "Workout". Jag hade aldrig hört något annat band göra en cover av Tommy Conwell förrän jag såg Southern Kings 2015. Precis som då gjorde de en alldeles strålande version av "Workout".
Några låtar senare var det dags igen. "Stay With Me" är en fullkomligt lysande låt som skrevs av Scott Kempner och Andy Schernoff. Den spelades först in av The Dictators och senare av The Del-Lords. Scott Kempner var med i båda banden.
En mycket bra spelning av Southern Kings avslutades med Dave Edmunds-låten "Down Down Down".
Southern Kings
Pär Jansson (sång, gitarr)
Micke Gustavsson (gitarr, sång)
Martin Ekelund (bas, sång)
Kennie Tollow (trummor)
Headliner
Övriga förband
Setlista
Don't Bring Me Down (ELO)
Rod on
Please
Don't Go Away (The Runaways)
Workout (Tommy Conwell & The Young Rumblers)
Tellin' Ya
Honky Tonk Man
Stay With Me (The Dictators)
Down Down Down (Dave Edmunds)