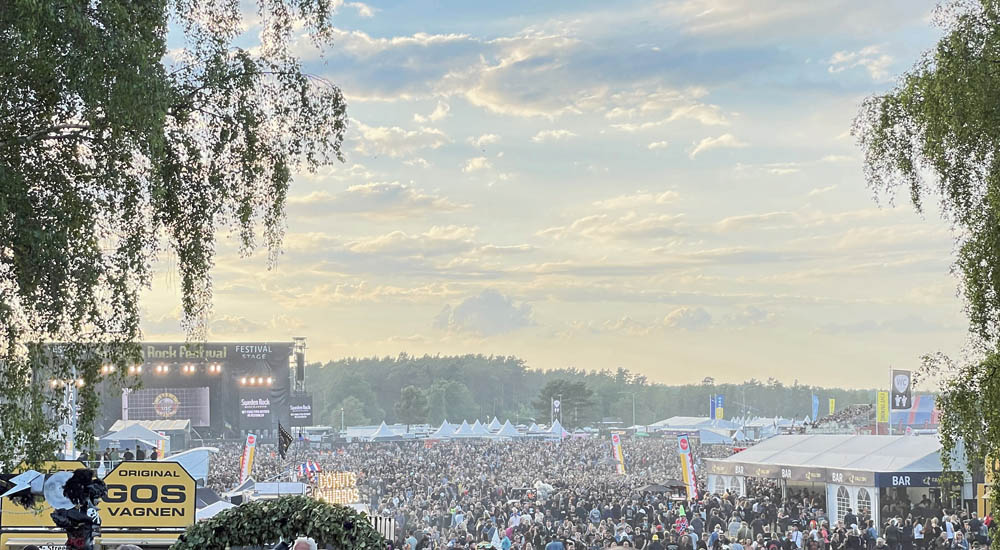 Sweden Rock Festival 2022
Den 8-11 juni 2022 var jag på Sweden Rock Festival i Norje. Jag hade 4-dagarsbiljett och såg många bra band – och några mindre bra. Efter 2 år med inställda festivaler såg jag verkligen fram emot detta – och jag skulle inte bli besviken.
Det var ett härligt festivalväder. Det regnade lite lätt strax före Guns N' Roses skulle spela, men annars kom inte en droppe under de 4 dagarna.
De band jag mest såg fram emot att se var Guns N' Roses, Dropkick Murphys, D-A-D, Volbeat, Social Distortion och The Warner E Hodges Band.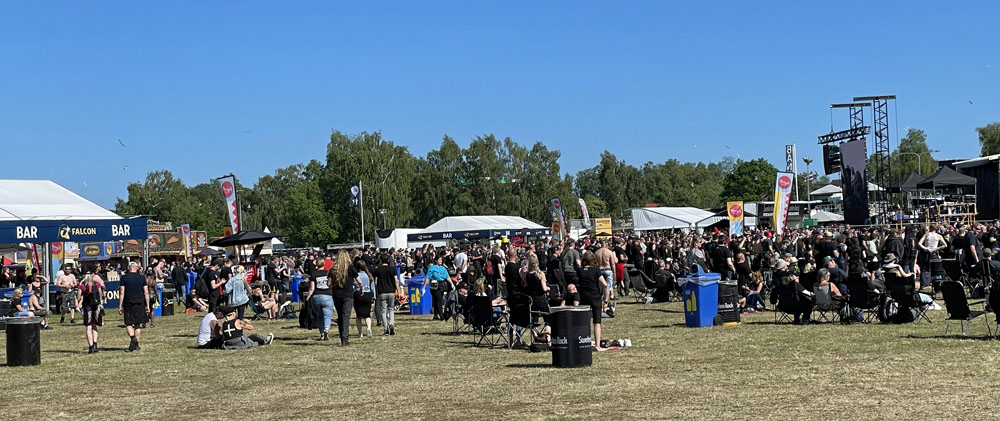 Jag anlände till Rockstugan strax före lunch på onsdagen och då var delar av gänget redan på plats.
Onsdagen började bra med VA Rocks, men överlägset bäst var The Warner E Hodges Band. Jäklar vilken spelning de gjorde.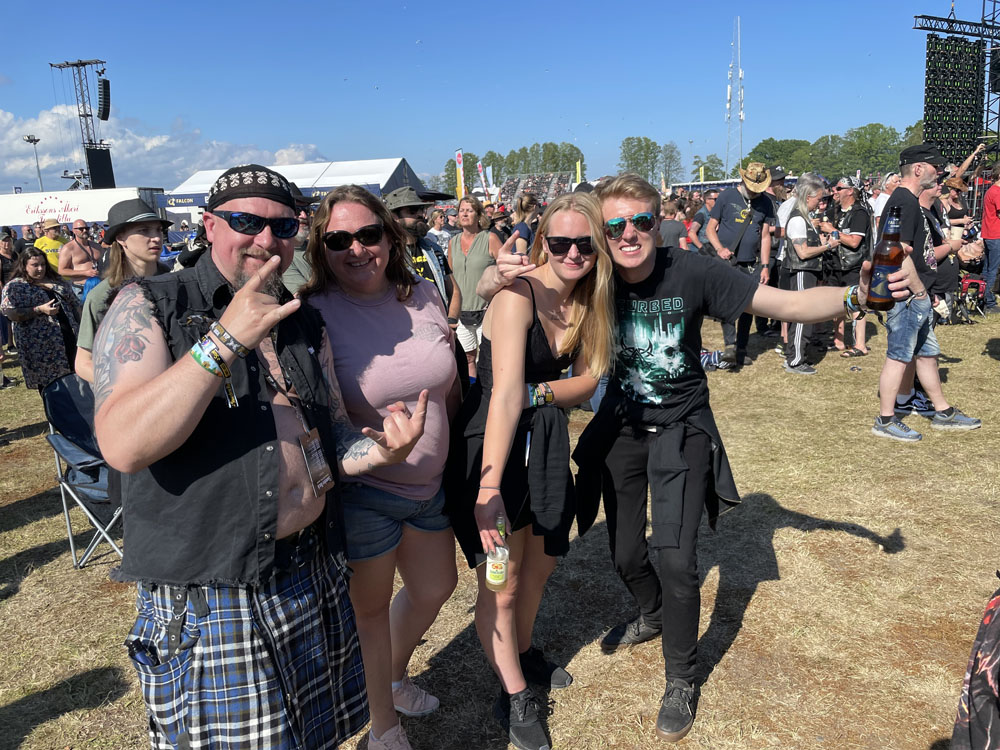 Dropkick Murphys var helt lysande och bäst på torsdagen, följda av Volbeat som också var kanonbra.
På fredagseftermiddagen bjöd D-A-D på en helt fantastisk spelning, snacka om publikkontakt. Lite senare gjorde Saxon också en mycket bra spelning.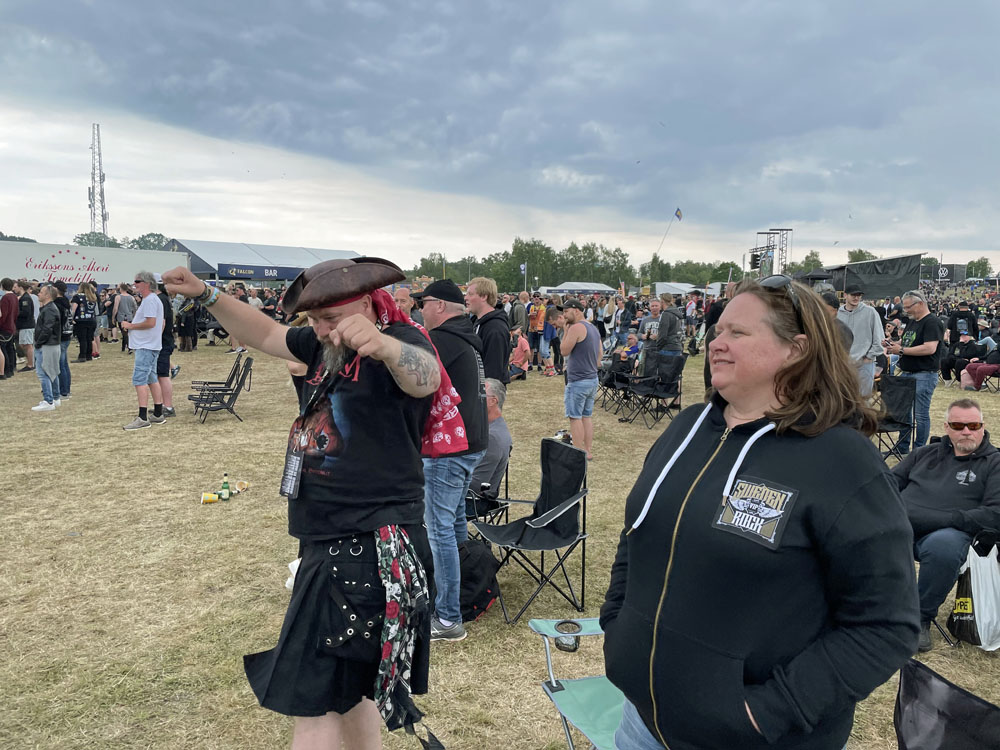 Jag hade sett fram emot att se Social Distortion som spelade på lördagseftermiddagen och de var mycket bra. Allra bäst var Guns N' Roses som avslutade festivalen på lördagskvällen. Tyvärr sabbar de lite för sig själv genom att komma in på scenen 30 minuter försenade, men när de väl var på plats levererade de verkligen. 3 timmar med magiska låtar. De är fortfarande världens bästa hårdrocksband.
Det var fantastiskt kul att åter vara på Sweden Rock Festival. Tack Magnus, Camilla, Stoffe, Julia, Annicka, Tilda och alla andra!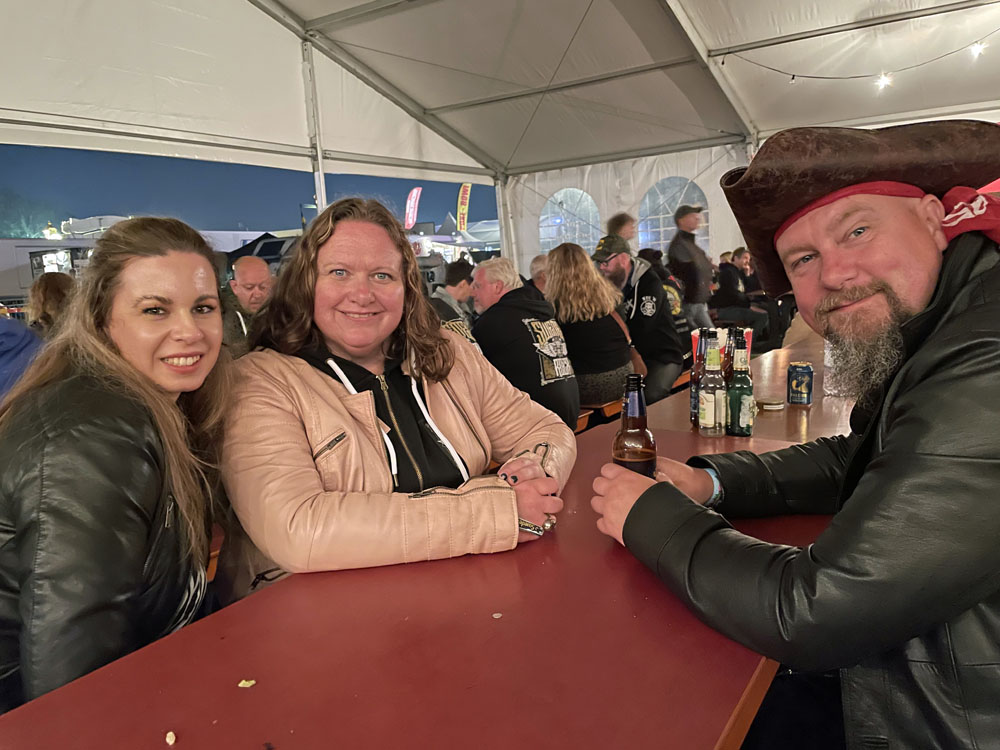 Band/artister jag såg på Sweden Rock Festival
Onsdag 8 juni
Torsdag 9 juni
Fredag 10 juni
Lördag 11 juni
Band/artister jag missade på Sweden Rock Festival
Evergrey
Megadeth
Art Nation
Witchcraft
Kvelertak
Orbit Culture
Narnia
Night Rage
Siena Root
Victory
10 CC
Sodom
Devin Townsend
Nightwish
Memory Garden
Kadavar
Orphaned Land
Wormwood
Honeyburst
Mass Worship
Elden
Agonize the Serpent
Browsing Collection
Hexed
Metalite
Death By Horse
In Flames
Sonata Arctica
Amaranthe
Mercyful Fate
Fejd
Horndal
Hällas
Orange Goblin
Nashville Pussy
Baest
The Coffinshakers
Violator
Praying Mantis
Belphegor
The Halo Effect
Hardcore Superstar
Honeymoon Suite
Night Ranger
Tiamat
Nestor
Nile
Michael Monroe
Artillery
Eleine
Rage
Walter Trout
Sorcerer
Satan Takes a Holiday
Magic Pie
Rosalie Cunningham
Månegarm
Publik
35 000 st