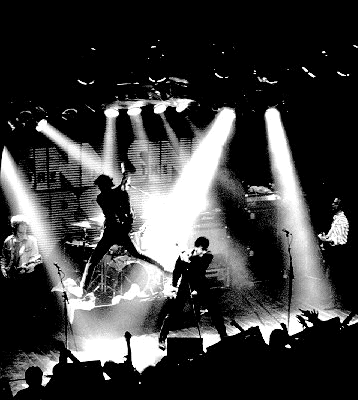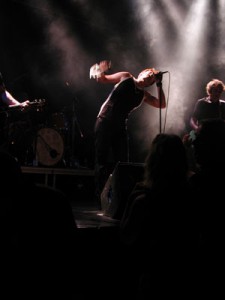 Den 25 mars 1994 såg jag och Ingo en grymt bra spelning med Sinners på KB i Malmö.
Sinners som gjorde entré i självlysande solglasögon spelade bl a As Lovers Should, Kiss Her To The Bone, Love You More Than This och Little Queen Of Hearts.
Foto av Johan Gislen. Tack till Sven Köhler och The Sinners för lån av foto.
Setlista
Headin South
As Lovers Should
Kiss Her to the Bone
Love You More Than This
I Pushed My Luck
Little Queen of Hearts
When She Lies
Övriga låtar kommer jag inte ihåg
The Sinners
Sven Köhler (Sång & tamburin)
Michael Sellers (Gitarr)
Henki van den Born (Gitarr)
David Sellers (Bas)
Kiddie Manzini (Trummor)
Videos
Musikvideo från 1988
When She Lies