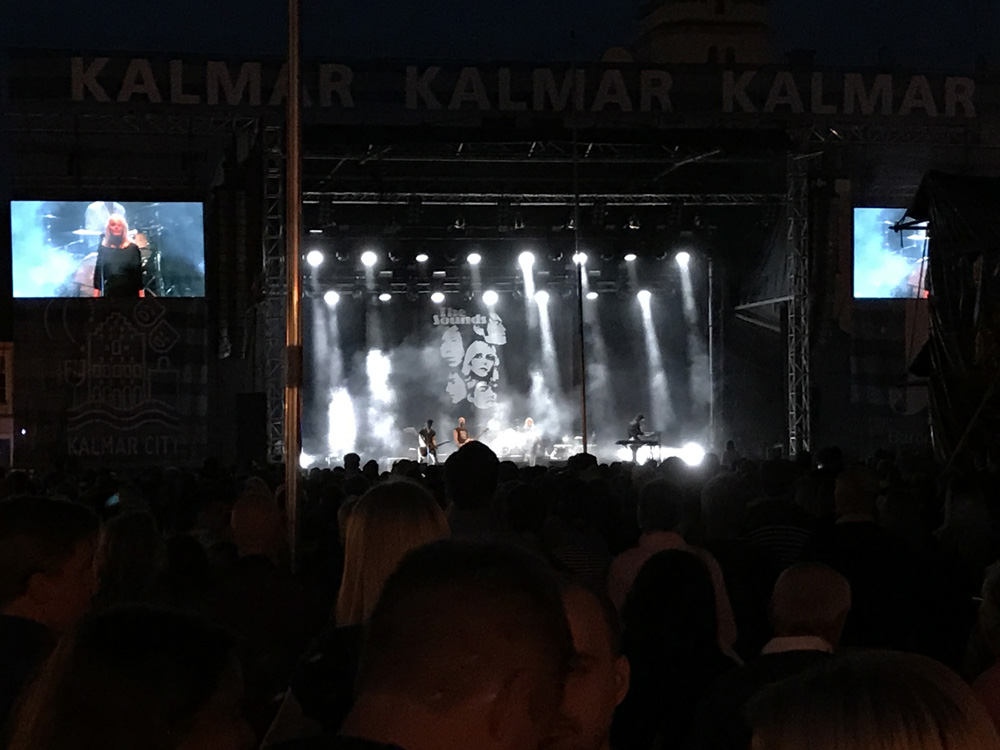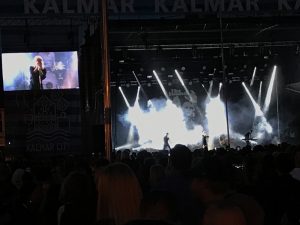 Den 11 augusti 2017 såg jag The Sounds live på Stortorget under Stadsfesten i Kalmar.
Det var mycket folk på Stortorget när The Sounds spelade. Jag missade ett par låtar i början av spelningen, men såg det mesta. Jag hade nästan aldrig lyssnat på The Sounds tidigare och det är inte riktigt min musiksmak, men jag tycker att de var hyfsat bra ändå (trots synthen). Egentligen är det väl mest Maja Ivarsson som gör bandet.
Några av låtarna var hyfsade, speciellt "No One Sleeps When I'm Awake" och "Living in America".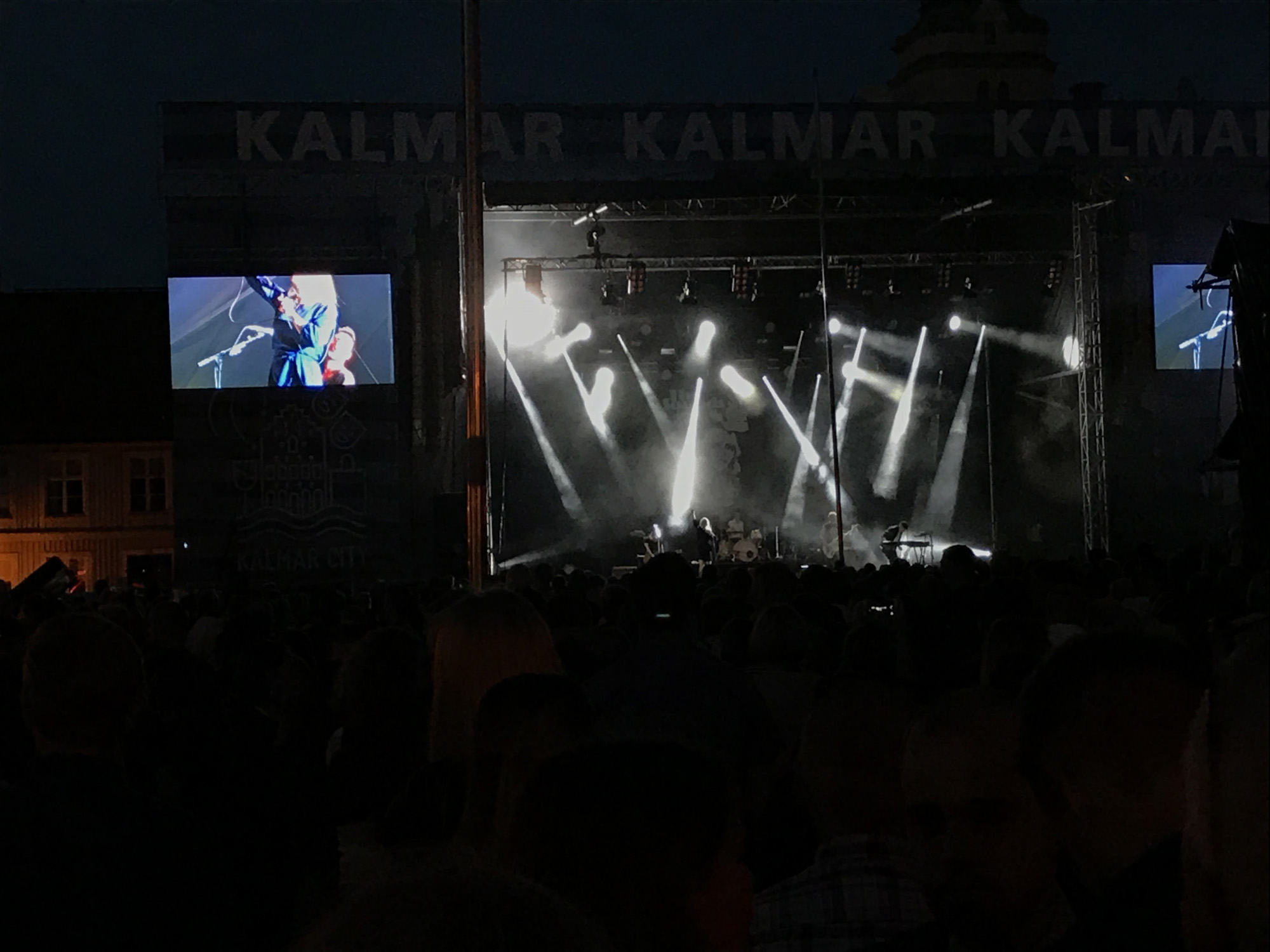 The Sounds
Maja Ivarsson (sång)
Felix Rodriguez (gitarr)
Johan Bengtsson (bas)
Fredrik Blond (trummor)
Jesper Anderberg (synthesizer, piano, gitarr)
Evenemang
Video
Song With a Mission
Queen of Apology
Shake Shake Shake
No One Sleeps When I'm Awake
Living in America