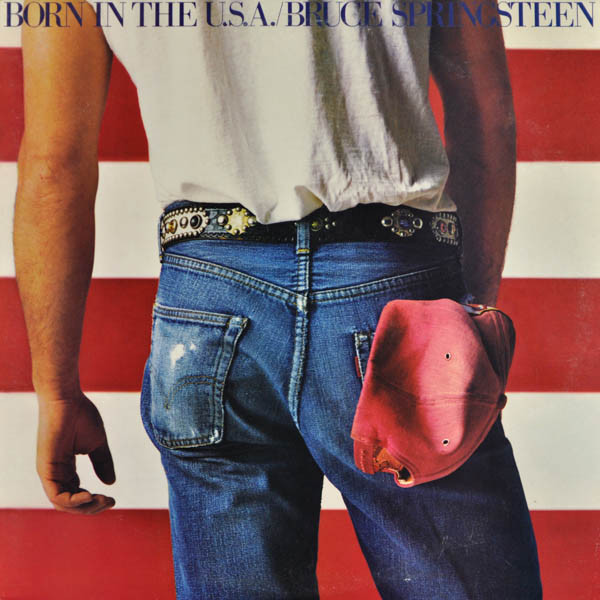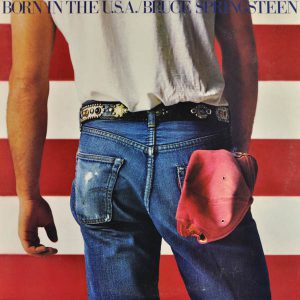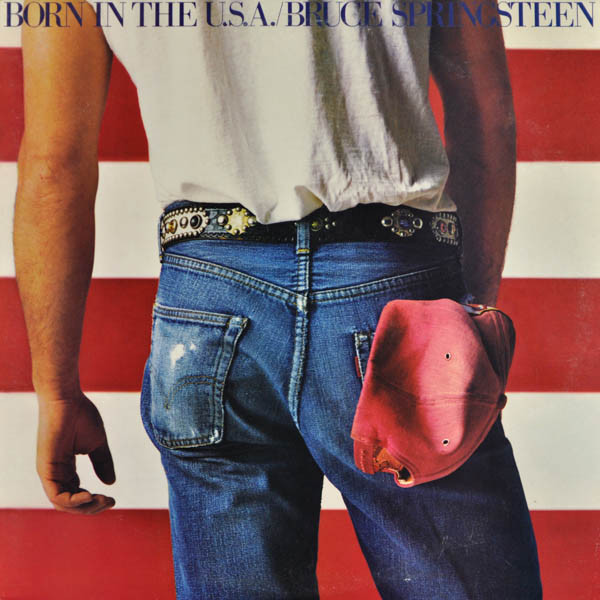 Bästa album
Bruce Springsteen – Born in the U.S.A.
The Alarm – Declaration
Bryan Adams – Reckless
Jimmy Barnes – Bodyswerve
The Del-Lords – Frontier Days
Svenska
Björn Afzelius & Globetrotters – Exil
Live
Bob Dylan – Real Live
Bästa låtar
Bruce Springsteen – Bobby Jean
Bruce Springsteen – No Surrender
The Alarm – Where Were You Hiding When the Storm Broke
Jimmy Barnes – No Second Prize
Bryan Adams – Kids Wanna Rock
The Rainmakers – Big Fat Blonde
Bruce Springsteen – Working On the Highway
The Alarm – Blaze of Glory
The Rainmakers – Information
Jimmy Barnes – Paradise
Svenska
Björn Afzelius – Exil
Musikåret
1984 var ett helt fantastiskt musikår. Det finns hur många bra album och låtar som helst från detta år.
Bruce Springsteens album "Born in the U.S.A." är förstås allra bäst. Ännu en makalöst bra skiva av världens bästa artist, som toppade listorna över hela världen och har sålt i ca 30 miljoner exemplar. Av 12 låtar på plattan gavs 7 ut som singlar. Allra bäst är låtarna "Bobby Jean" och "No Surrender". Andra höjdare är "Working on the Highway", "Born in the U.S.A.", "Glory Days" och "Darlington County". En annan av mina favoriter är "Pink Cadillac" som gavs ut som baksida på singeln "Dancing in the Dark".
The Alarms debutalbum "Declaration" är otroligt bra. Bästa låtarna är "Were Were You Hiding When the Storm Broke?", "Blaze of Glory", "Sixty Eight Guns", "The Stand (Prophecy)" och "Marching on".
Bryan Adams släppte albumet "Reckless" som även det är grymt bra. "Kids Wanna Rock" är bäst, men alla 10 låtarna på skivan är mycket bra. "Summer of '69", "Ain't Gonna Cry", "Long Gone" och "It's Only Love" är andra favoriter.
Under namnet Steve, Bob & Rich gav de ut albumet "Balls", men en kort tid senare var också Pat med i bandet och de bytte namn till The Rainmakers. Detta är vid sidan av Bruce Springsteen mina största favoriter bland alla bra rockband. På "Balls" finns många bra låtar, som t ex "Big Fat Blonde", "Information" och "Let My People Go-Go".
Jimmy Barnes är Australiens bästa rocksångare. Jimmy hade tidigare varit sångare i bandet Cold Chisel, men när bandet upplöstes startade han sin solokarriär med "Bodyswerve" som blev 1 av hans 9 album som legat 1:a på Australiens topplista – fler än någon annan artist. Plattan är lysande och innehåller låtar som "No Second Prize", "Paradise", "Piece of My Heart" och "Vision".
The Del-Lords släppte sitt debutalbum "Frontier Days". Härlig rock'n'roll från New York med massor av bra låtar, t ex "How Can a Poor Man Stand Such Times and Live?", "I Play the Drums", "Get Tough", "Burning in the Flame of Love" och "Shame on You".
Björn Afzelius & Globetrotters album "Exil" är ett av hans allra bästa studioalbum. Allra bäst är titellåten "Exil", men här finns även "Europa" och "Ikaros". 3 av hans bästa låtar på samma skiva.
Bob Dylans liveskiva "Real Live" är mycket bra och innehåller låtar som "It Ain't Me Babe", "Maggie's Farm", "License to Kill" och "Tangled Up in Blue".
Ebba Grön fanns inte längre, men Thåström hade bildat Imperiet och de gav ut en bra mini-LP. Bästa låtarna är "Kriget med mig själv" och "Gigolo blues".
Andra bra låtar från 1984 är "Pride (in the Name of Love)" (U2), "Out of the Darkness", "I Am a Patriot", och "Undefeated" (Little Steven), "We're Not Gonna Take It" (Twisted Sister), "All You Zombies" och "Blood from a Stone" (The Hooters), "The Old Man Down the Road" (John Fogerty), "Tojo" (Hoodoo Gurus) och "Boys from the County Hell" (The Pogues).
Spellista på Spotify
Videos