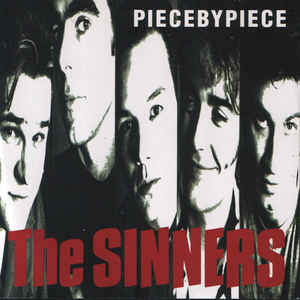 Bästa album
The Sinners – Piece By Piece
Steve Earle & The Dukes – The Hard Way
The Del-Lords – Lovers Who Wander
Colin James – Sudden Stop
Perssons Pack – Kanoner och små små saker
Svenska
The Sinners – Piece By Piece
Live
The Rainmakers – Oslo-Wichita Live
Bästa låtar
Maria McKee – Show Me Heaven
The Sinners – Sucking You Dry
Steve Earle & The Dukes – Promise You Anything
The Waterboys – How Long Will I Love You
The Sinners – Kiss Her to the Bone
Jon Bon Jovi – Blaze of Glory
Steve Earle & The Dukes – The Other Kind
AC/DC – Thunderstruck
Steve Earle & The Dukes – Regular Guy
Perssons Pack – Vild som Jerry Lee
Svenska
The Sinners – Sucking You Dry
Bästa konserter
Wilmer X – Mejeriet, Lund
The Sinners – LV4, Ystad
The Hooters – Olympen, Lund
The Pogues – Olympen, Lund
B.B. King – Piren, Malmö
Svensk
Wilmer X – Mejeriet, Lund
Musikåret
1990 var ett mycket bra musikår, även om det började märkas att det inte kom riktigt lika många höjdare som andra halvan av 80-talet.
Maria McKee's vackra "Show Me Heaven" var årets bästa låt. Låten fanns med på soundtracket till filmen "Days of Thunder" och toppade listorna i flera länder.
Årets bästa album är "Piece By Piece" av The Sinners. Sven Köhler har kanske Sveriges bästa rockröst och musiken är lysande. Bästa låtarna är "Sucking You Dry", "Kiss Her to the Bone", "Love You More Than This", "Little Queen of Hearts" och "I Can't Be True".
Steve Earle & The Dukes album "The Hard Way" är lysande och av deras bästa. "Promise You Anything" är helt fantastisk – en låt skriven av Steve Earle, Maria McKee och Patrick Suggs. Andra bra låtar på plattan är "The Other Kind", "Regular Guy", "Hopeless Romantics" och "Justice in Ontario".
The Del-Lords album "Lovers Who Wander" är mycket bra och innehåller låtar som "Stay With Me", "Rockabye", "Love on Fire" och "Stand in Your Light". Tyvärr splittrades bandet senare samma år, men återförenades 20 år senare.
Colin James album "Sudden Stop" är hans rockigaste och klart bästa skiva. Den innehåller många bra låtar, som t ex "Cross My Heart", "T for Trouble", "Just Came Back" och "Show Me".
Perssons Packs andra album "Kanoner och små små saker" är bra och innehåller bl a "Vild som Jerry Lee", "Packets paradmarsch", "Nu har pojken blivit kär" och "Du går aldrig ensam".
The Waterboys släppte en av de vackraste kärlekslåtar som finns. "How Long Will I Love You" är en underbar låt. "Room to Roam" är deras bästa album och innehöll även "The Raggle Taggle Gypsy" och "Further Up, Further in".
Det kom flera bra livealbum, men bäst var The Rainmakers "Oslo-Wichita Live". Det finns många kanonlåtar på skivan, som "Tornado of Love", "Drinking on the Job", "Shiny Shiny", "Downstream" och "Reckoning Day".
The Beat Farmers livealbum "Loud and Plowed and… Live!" är också grymt bra. Bästa låtarna är "Hollywood Hills", "California Kid", "Revenooer Man", "Big Ugly Wheels" och "God is Here Tonight".
Årets bästa konsert var Wilmer X på Mejeriet i Lund. Som alltid med Wilmer X fick man se en konsert med härligt. De spelade massor av bra låtar, bl a "Kyss dynamit", "Om en hund mådde så här", "Kör dej död" och "I dina vilda ögon".
Jag såg Lumparrock på LV4 i Ystad. The Sinners var överlägset bäst. De spelade många bra låtar, bl a "Kiss Her to the Bone", "Love You More Than This", "Little Queen Of Hearts" och "When She Lies".
The Hooters på Olympen i Lund var också kanonbra. Jag har nog aldrig sett en musiker spela så många olika instrument som Eric Bazilian gjorde denna kväll. De bästa låtarna var "Day By Day", "Karla With a K", "And We Danced", "Satellite" och "Mr Tambourine Man".
The Pogues på Olympen var en stor besvikelse. Shane MacGowan var för full för att kunna stå på scen och istället sjöng Spider Stacy. Konserten fick usel kritik.
Jag såg även en kul spelning med B.B. King i Malmö.
Jon Bon Jovi gjorde hela soundtracket till filmen "Young Guns II". Överlägset bästa låten är "Blaze of Glory".
Några andra bra album är "Magnus Johansson" (Magnus Johansson), "Two Fires" (Jimmy Barnes), "A Bit of What You Fancy" (The Quireboys), "Guitar Trouble" (Tommy Conwell & The Young Rumblers) och "The Domino Club" (The Men They Couldn't Hang).
Det kom många andra bra låtar under året, t ex "Thunderstruck" och "Moneytalks" (AC/DC), "Let's Go Dancing" (Drivin n Cryin), "Slaktarens dotter" och "Till himmelen" (Magnus Johansson), "I Don't Love You Anymore" och "Hey You", (The Quireboys), "Lay Down Your Guns" (Jimmy Barnes), "I'm Seventeen" och "Guitar Trouble", (Tommy Conwell & The Young Rumblers), "Grave Robbing in Gig Harbour" och "Billy Morgan" (The Men They Couldn't Hang), "The Great Song of Indifference" (Bob Geldof), "Gånglåt från Sörgården" (Björn Afzelius) och "Hey Joe" (True Lies).
Spellista på Spotify
Videos
AC/DC
,
B. B. King
,
Björn Afzelius
,
Bob Geldof
,
Colin James
,
Drivin n Cryin
,
Hooters
,
Jimmy Barnes
,
Jon Bon Jovi
,
Magnus Johansson
,
Maria McKee
,
Perssons Pack
,
Steve Earle & The Dukes
,
The Beat Farmers
,
The Del-Lords
,
The Men They Couldn't Hang
,
The Pogues
,
The Quireboys
,
The Rainmakers
,
The Sinners
,
The Waterboys
,
Tommy Conwell & The Young Rumblers
,
topplista
,
True Lies
,
Wilmer X