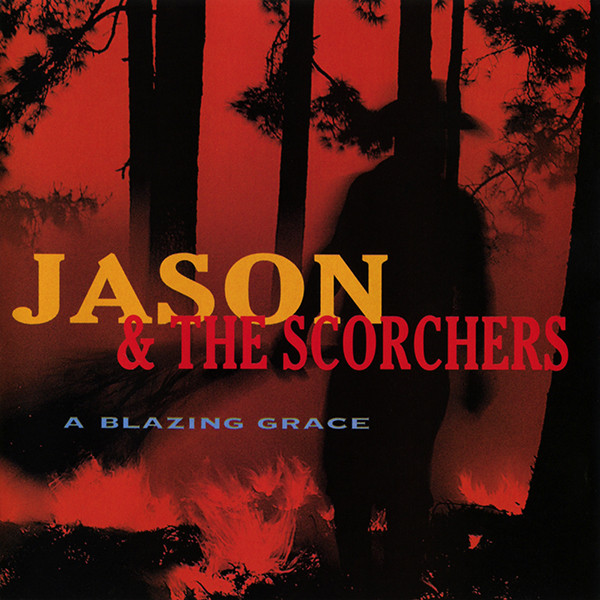 Bästa album
Jason & The Scorchers – A Blazing Grace
Alanis Morissette – Jagged Little Pill
Perssons Pack – Sekunder i Sverige
Bon Jovi – These Days
Emmylou Harris – Wrecking Ball
Svenska
Perssons Pack – Sekunder i Sverige
Live
BoDeans – Joe Dirt Car
Bästa låtar
Jason & The Scorchers – Take Me Home, Country Roads
Alanis Morissette – Head Over Feet
Steve Earle – Goodbye
Alanis Morissette – Ironic
Sator – This Is My Life
Ulf Lundell – Älskling
Joan Osborne – One Of Us
Eve's Plum – Jesus Loves You (Not As Much As I Do)
Perssons Pack – En sekund i Sverige
Bon Jovi – Something for the pain
Svenska
Sator – This Is My Life
Bästa konserter
Sophie B Hawkins – Kulturbolaget, Malmö
Thåström – Korsavad, Simrishamn
Björn Afzelius – Proggkväll, Norrvikens Trädgårdar, Båstad
Nationalteatern – Proggkväll, Norrvikens Trädgårdar, Båstad
Rivjärnet – Hässleholmsfestivalen
Svensk
Thåström – Korsavad, Simrishamn
Musikåret
1995 var ett hyfsat musikår, men bredden på bra musik var inte längre lika stor som några år tidigare.
Efter några års tystnad var Jason & The Scorchers tillbaka i härlig stil. Deras album "A Blazing Grace" är årets bästa. Covern på "Take Me Home, Country Roads" är lysande. Andra bra låtar är "Cry By Night Operator", "Why Baby Why" och "Hell's Gates".
Alanis Morissette slog igenom i hela världen med albumet "Jagged Little Pill". Även om "Ironic" var den största hiten tycker jag "Head Over Feet" är ännu bättre. En otroligt vacker kärlekslåt. "Hand in My Pocket" och "You Oughta Know" är också bra. "Jagged Little Pill" toppade massor av listor, vann en lång rad priser och är en av 90-talets mest sålda album.
Perssons Packs "Sekunder i Sverige" var den bästa svenska skivan. Bästa låtarna är "En sekund i Sverige", "Det blir en dag i morgon med" och "Vi går ut".
Bon Jovis "These Days" är bra, men inte heller den en av deras bästa. De bästa låtarna är "Something for the Pain", "Hey God" och "This Ain't a Love Song).
Steve Earle skrev en av sina bästa låtar. "Goodbye" är grymt bra. Både Steve Earle och Emmylou Harris gav ut den på skiva under året. Emmylou Harris album "Wrecking Ball" vann en Grammy och innehöll även låtarna "All My Tears" och "Orphan Girl" som är bra.
Sator gav ut singeln "This is My Life", vilket är en lysande cover på Gasolin's låt.
Ulf Lundell släppte ett par nya låtar på sina samlingsskivor "Öppna landskap 75-95" och "Slutna rum 75-95". Bäst av dessa är "Älskling" som är en härlig låt med mycket munspel.
"One of Us" är den klart bästa låten på Joan Osbornes album "Relish". "One of Us" skrevs av Eric Bazilian (The Hooters) och blev en jättestor hit.
"Jesus Loves You (Not As Much As I Do" är en suverän rocklåt av Eve´s Plum som finns med på albumet "Cherry Alive". Sångerskan Colleen Ann Fitzpatrick har även gett ut album under namnet "Vitamin C", men det är en helt annan typ av musik.
"Manifold" blev The Beat Farmers sista album. Bästa låtarna är "Positively 4th Street", "Beer Ain't Drinking" och "Country Western Song". Den 8 november 1995 drog Country Dick Montana av en hjärtattack på scen mitt i låten "Girl I Almost Married". 3 dagar senare beslöt övriga bandmedlemmar att lägga ner bandet, som är ett av mina absoluta favoritband någonsin.
BoDeans gjorde med "Joe Dirt Car" årets bästa livealbum. Det innehåller låtar som "Closer to Free", "Still the Night", "Good Things" och "The Ballad of Jenny Rae".
Vi såg en kanonbra konsert med Sophie B Hawkins på KB i Malmö. Bästa låtarna var "Damn I Wish I Was Your Lover", "As I Lay Me Down" och "Right Beside You".
Jag såg Proggkväll i Båstad. Björn Afzelius och Nationalteatern var klart bäst. På Hässleholmsfestivalen såg jag bl a Rivjärnet spela live.
Andra bra album under året var "A Place to Call Home" (Joey Tempest), "The Woman in Me" (Shania Twain), "Welcome to the Neighbourhood" (Meat Loaf), "Wrapped in Sky" (Drivin n Cryin), "Amanda Marshall" (Amanda Marshall), "Forgiven, Not Forgotten" (The Corrs), "The Ghost of Tom Joad" (Bruce Springsteen), "Let Your Dim Light Shine" (Soul Asylum) och "Your Little Secret" (Melissa Etheridge).
Bland alla andra bra låtar under 1995 finns "No One Needs to Know" och "If You're Not in It for Love (I'm Outta Here)" (Shania Twain), "A Place to Call Home" och "We Come Alive" (Joey Tempest), "I'd Lie for You (and That's the Truth)" och "Where the Rubber Meets the Road" (Meat Loaf), "Blow Wind Blow" (Alannah Myles), "Telling Stories" (Drivin n Cryin), "Just Like Anyone" och "Misery" (Soul Asylum), "Nowhere to Go" och "I Want to Come Over" (Melissa Etheridge), "Crash" (The Primitives), "Let It Rain" och "Sitting on Top of the World" (Amanda Marshall), "Toss the Feathers" och "The Right Time" (The Corrs), "Youngstown" (Bruce Springsteen) och "Danmark" (Torsson).
Spellista på Spotify
Videos
Alanis Morissette
,
Alannah Myles
,
Amanda Marshall
,
Björn Afzelius
,
BoDeans
,
Bon Jovi
,
Bruce Springsteen
,
Drivin n Cryin
,
Emmylou Harris
,
Eve's Plum
,
Jason & The Scorchers
,
Joan Osborne
,
Joey Tempest
,
Meat Loaf
,
Melissa Etheridge
,
Nationalteatern
,
Perssons Pack
,
Rivjärnet
,
Sator
,
Shania Twain
,
Sophie B Hawkins
,
Soul Asylum
,
Steve Earle
,
Thåström
,
The Beat Farmers
,
The Corrs
,
The Primitives
,
topplista
,
Torsson
,
Ulf Lundell