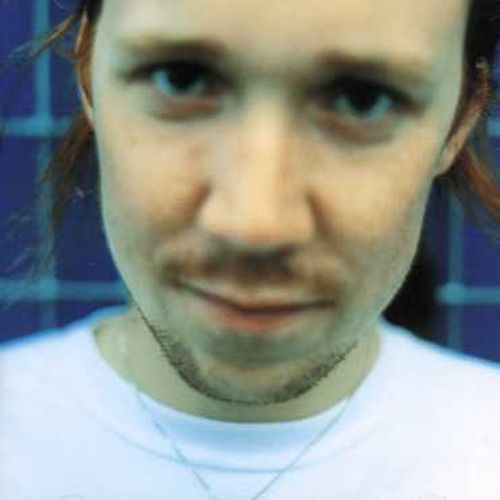 Bästa album
Lars Winnerbäck – Kom
Thåström – Det e ni som är dom konstiga det är jag som e normal
Jimmy Barnes – Love and Hate
Little Steven – Born Again Savage
Sinn Fenn – Häxa
Svenska
Lars Winnerbäck – Kom
Live
Guns n'Roses – Live Era 87-93
Bästa låtar
Bruce Springsteen – The Promise
Lars Winnerbäck – Hugger i sten
Lars Winnerbäck – Kom ihåg mig
Thåström – En vacker död stad
Björn Afzelius – På egna vingar
Thåström – Från himlen sänt
The Bottle Rockets – Gotta Get Up
Lars Winnerbäck – Kom

Jimmy Barnes – Love and Hate

Little Steven – Camouflage of Righteousness
Svenska
Lars Winnerbäck – Hugger i sten
Bästa konserter
Bruce Springsteen & The E Street Band – Stockholms Stadion, Stockholm
Bruce Springsteen & The E Street Band – Parken, Köpenhamn
Ulf Lundell – Östersjöfestivalen, Karlshamn
Ainbusk – Sky City, Arlanda, Stockholm
Svensk
Ulf Lundell – Östersjöfestivalen, Karlshamn
Musikåret
1999 var inte något höjdarår när det gäller musik. Visst såg jag några lysande konserter och visst fanns det ett antal bra låtar, men inte så många bra album.
Bruce Springsteen & The E Street Band hade återförenats. Även Little Steven var tillbaka och de gav sig ut på en lång världsturné. Jag såg 2 fullständigt lysande konserter med världens bästa band, men de var lite bättre i Stockholm än i Köpenhamn. Bästa låtarna i Stockholm var "I Wanna Be With You", "The Promised Land", "Badlands", "Out in the Street", "Jungleland", "Born to Run", "Bobby Jean" och "Thunder Road". I Köpenhamn var det i stort sett samma låtar som var bäst, men även "Where the Bands are", "Working on the Highway" och "Because the Night".
Bruce Springsteen släppte albumet "18 Tracks" vilket till största delen bestod av låtar från "Tracks" som kom ut året före. En låt som Bruce skrivit 20 år tidigare, men aldrig gett ut och som varit en stor favorit från "die-hard-fans" och till mångas förvåning inte fanns med på "Tracks" är "The Promise". Denna fantastiska låt var en av 3 "nya" på "18 Tracks". Även "Trouble River" är bra.
Ulf Lundell gjorde en kanonkonsert under Östersjöfestivalen i Karlshamn. Bästa låtarna under spelningen var "Hon gör mej galen", "Kär och galen", "När jag kysser havet", "Rom i regnet", "Rött" och "Tuff match".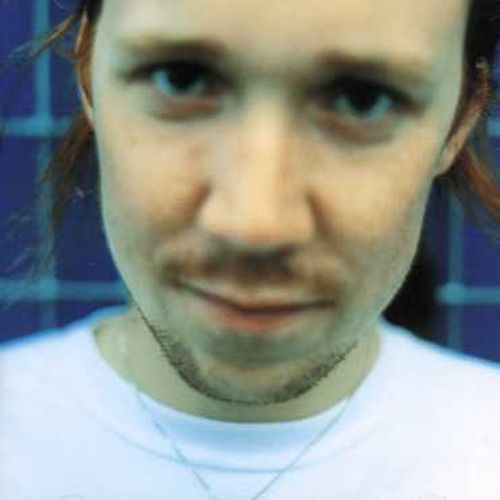 Bästa albumet under året var Lars Winnerbäcks "Kom". Jag tycker det är hans allra bästa skiva och innehåller kanonlåtar som "Hugger i sten", "Kom ihåg mig", "Kom", "Söndag 13.3.99" och "I Stockholm".
Björn Afzelius hade alltid varit en av mina största favoriter. Han har skrivit massor av bra låtar och jag har sett flera mycket bra konserter med honom. Tyvärr dog Björn i cancer i början av 1999. Under tiden han varit sjuk hade Björn spelat in sin sista skiva "Elsinore", som gavs ut efter hans död. På plattan finns en av de vackraste sånger Björn någonsin skrivit. "På egna vingar" är en helt magisk låt som är skriven till hans dotter. "Farväl till släkt och vänner" och "Elsinore" är också ganska bra.
Thåström gav ut "Det är ni som e dom konstiga det är jag som e normal", hans första soloskiva sedan tiden med Peace Love & Pitbulls. Det är en av hans bättre soloskivor med grymt bra låtar som "En vacker död stad", "Från himlen sänt" och "Städer när jag blöder".
Jimmy Barnes gav ut "Love and Hate" som har flera bra låtar, t ex titelspåret "Love and Hate", "Temptation" och "Love Song".
Little Steven gav ut sitt första studioalbum på 10 år, "Born Again Savage" som är ganska bra. Bästa låtarna är "Camouflage of Righteousness", "Born Again Savage" och "Guns, Drugs and Gasoline".
"Rough Harvest" är ett akustiskt album av John Mellencamp. Plattan innehåller akustiska inspelningar, både av egna låtar och en del covers. Bäst är "Rain on the Scarecrow", "Minutes to Memories", "Love and Happiness" och "Human Wheels".
Sinn Fenns album "Häxa" var ganska bra, men inte lika bra som det tidigare "Usling". Bra låtar är "Rolling Stones" och "Du får avfärda mig som tokig".
"Live Era 87-93" av Guns n'Roses var årets bästa livealbum. Dubbelalbumet innehåller många bra låtar som "Sweet Child O' Mine", "Paradise City", "Knockin' on Heaven's Door", "November Rain", "Welcome to the Jungle", "Don't Cry" och "Estranged".
"Gotta Get Up", "Love Like a Truck" och "Alone in Bad Company" är bäst på The Bottle Rockets album "Brand New Year".
Samlingsalbumet "This World is Not My Home" med Lone Justice innehåller några tidiga outgivna demoinspelningar som "Go Away Little Boy", "Rattlesnake Mama" och "Working Man Blues".
Andra bra låtar från 1999 var "I Fought the Law" (Mike Ness), "Summertime Blues" (Brian Setzer), "The Way You Love Me" och "Breathe" (Faith Hill), "The Flame Still Burns" (Strange Fruit), "Dixieland" (Steve Earle & The Del McCoury Band), "The Fighting 69th" (Dropkick Murphys), "Sitting Down Here" (Lene Marlin) och "Angels Would Fall" (Melissa Etheridge).
Spellista på Spotify
Videos
Ainbusk
,
Björn Afzelius
,
Bruce Springsteen
,
Bruce Springsteen & The E Street Band
,
Faith Hill
,
Guns N' Roses
,
John Mellencamp
,
Lars Winnerbäck
,
Lene Marlin
,
Little Steven & The Disciples of Soul
,
Lone Justice
,
Melissa Etheridge
,
Mike Ness
,
Sinn Fenn
,
Steve Earle
,
Strange Fruit
,
Thåström
,
The Bottle Rockets
,
topplista
,
Ulf Lundell