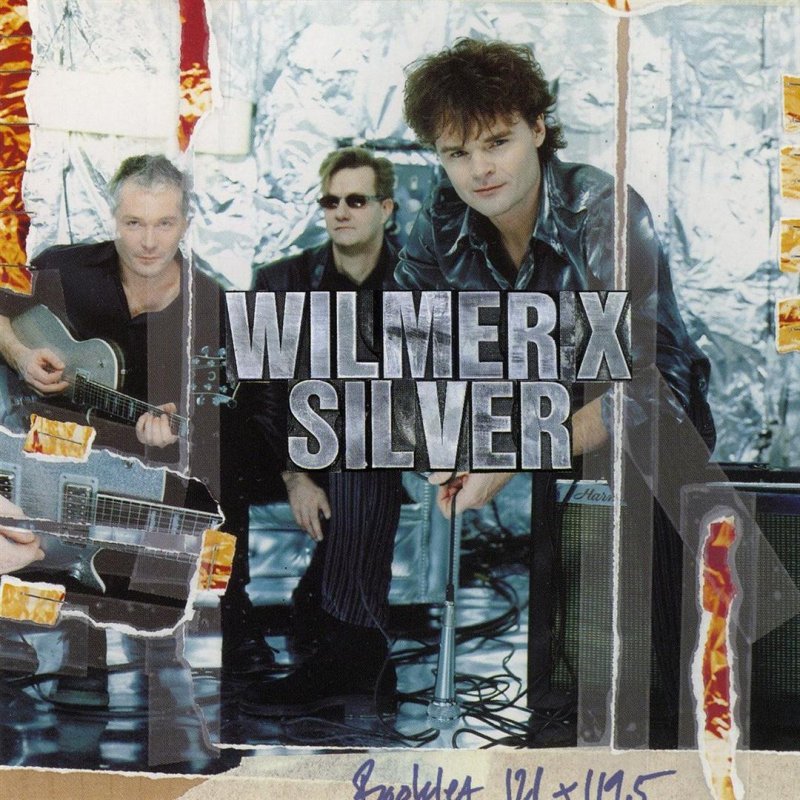 Bästa album
Wilmer X – Silver
Steve Earle – Transcendental Blues
Bon Jovi – Crush
Flogging Molly – Swagger
Joe D'Urso & Stone Caravan – Rock and Roll Station
Svenska
Wilmer X – Silver
Live
Runrig – Live at Celtic Connections 2000
Bästa låtar
Green Day – Minority
Wilmer X – Alltid är en lång lång tid
Wilmer X – Tänk om vänd om
Wilmer X – Jag flippar ut
Steve Earle – Another Town
Steve Earle – The Galway Girl
Ulf Lundell – Om sommaren
Steve Earle – Wherever I Go
Bon Jovi – It's My Life
The Corrs – Breathless
Svenska
Wilmer X – Alltid är en lång lång tid
Bästa konserter
Steve Earle & The Dukes – Kulturbolaget, Malmö
The Bottle Rockets – Kulturbolaget, Malmö
Pedalens Pågar – Nöjesbåten, Karlshamn
Svensk
Pedalens Pågar – Nöjesbåten, Karlshamn
Musikåret
År 2000 var inte heller något jättebra musikår, men det finns undantag.
På albumet "Warning" gav Green Day ut sin bästa låt. Jag älskar "Minority" – grymt bra!
Wilmer X släppte med "Silver" sitt bästa album på många år. Många kanonlåtar som "Alltid är en lång lång tid", "Tänk om, vänd om", "Jag flippar ut", "Fullblod" och "Lava". Wilmer X när det rockar som bäst.
Steve Earles album "Transcendental Blues" är mycket bra och innehåller låtar som "Another Town", "The Galway Girl", "Wherever I Go" och "Steve's Last Ramble".
Steve Earle & The Dukes gjorde årets bästa spelning när jag såg dem live på KB i Malmö. Bästa låtarna på konserten var "Another Town", "The Galway Girl", "Telephone Road", "Copperhead Road", "The Devil's Right Hand", "Guitar Town", "I Feel Alright", "Hard-Core Troubadour", "Goodbye" och "Fearless Heart".
Jag såg även en bra konsert med The Bottle Rockets på KB. Bästa låtarna var "Gotta Get Up", "Kit Kat Clock", "Indianapolis", "Welfare Music" och "Gas Girl".
"Crush" är inte direkt Bon Jovis bästa album, men "It's My Life" och "Just Older" är bra låtar.
Flogging Mollys första studioalbum "Swagger" är bra, speciellt låtarna "Devil's Dance Floor", "Salty Dog" och "The Likes of You Again".
Joe D'Urso & Stone Caravan släppte albumet "Rock and Roll Station" som är bra. De gör en mycket bra cover av "Powderfinger". Även "Rock and Roll Station", "Rock in the Sun" och "Deep End" är bra.
The Elders debutalbum är ganska bra, speciellt låtarna "1849", "Turning Point" och "True Believer".
U2:s album "All That You Can't Leave Behind" är hyfsat bra. Bästa låten är "Beautiful Day".
Ulf Lundells singel "Om sommaren" är en kanonlåt.
The Corrs låtar "Breathless" och "No More Cry" från albumet "In Blue" är bra.
Warren Zevons album "Life'll Kill Ya" innehöll ett par bra låtar, "I Was in the House When the House Burned Down" och titelspåret "Life'll Kill Ya".
Jimmy Barnes album "Soul Deeper" hade också ett par bra covers, "All the Young Dudes" och "What Becomes of the Brokenhearted".
Runrigs "Live at Celtic Connections 2000" är årets bästa livealbum, framförallt låtarna "Protect and Survive", "Hearts of Olden Glory" och "Rocket to the Moon".
Annars så var det inte mycket mer bra album eller låtar från året.
Spellista på Spotify
Videos