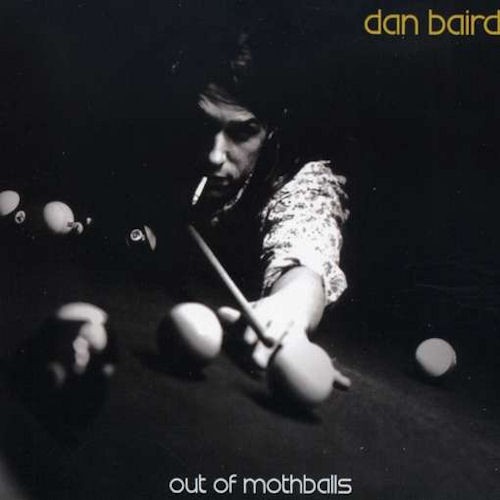 Bästa album
Dan Baird – Out Of Mothballs
Lars Winnerbäck – Söndermarken
Dropkick Murphys – Blackout
The Ataris – So Long, Astoria
The Supersuckers – Motherfuckers Be Trippin'
Svenska
Lars Winnerbäck – Söndermarken
Live
The Alarm – The Sound & The Fury
Bästa låtar
Dan Baird – Rock This Place
The Mystic Knights Of The Sea – Johnny 99
Dropkick Murphys – Worker's Song
The Supersuckers – Pretty Fucked Up
Dan Baird – Picture On the Wall
The Offspring – I Wanna Be Sedated
Lars Winnerbäck – Hum hum från Humlegården
Lars Winnerbäck – Min älskling har ett hjärta av snö
Lars Winnerbäck – Söndermarken
The Ataris – The Boys of Summer
Svenska
Lars Winnerbäck – Hum hum från Humlegården
Bästa konserter
Bruce Springsteen & The E Street Band – Ullevi, Göteborg
Bruce Springsteen & The E Street Band – Parken, Köpenhamn
Ulf Lundell – Christinehofs Slott, Tomelilla
Southside Johnny & The Asbury Jukes – Kulturbolaget, Malmö
Maria McKee – Kulturbolaget, Malmö
Y&T – Sweden Rock Festival, Norje
Masterplan – Sweden Rock Festival, Norje
Rob Tognoni – Sweden Rock Festival, Norje
Talisman – Sweden Rock Festival, Norje
Grus i Dojjan – Bollerups Borg, Tomelilla
Svensk
Ulf Lundell – Christinehofs Slott, Tomelilla
Musikåret
2003 var ett hyfsat musikår. Några hyfsade album, fler bra låtar och framförallt några lysande konserter.
Jag såg en helt makalöst bra konsert med Bruce Springsteen & The E Street Band på Ullevi i Göteborg. Det var fram tills dess den näst bästa konsert jag nånsin sett (bara Bruce på Ullevi 1985 var bättre). Bästa låtarna på konserten var "The Promised Land", "The Rising", "My Love Will Not Let You Down", "Waitin' on a Sunny Day", "Growin' Up", "Badlands, "She's the One", "Mary's Place", No Surrender, "Thunder Road", "Ramrod", "Born to Run" och "Twist and Shout".
Veckan före hade jag sett Bruce Springsteen & The E Street Band på Parken i Köpenhamn. Den konserten var också kanonbra, men ändå inte i närheten av Ullevi. Bästa låtarna var till stor del desamma, men även "Out in the Street", "Point Blank", "Bobby Jean" och "Glory Days".
Jag såg även en mycket bra konsert med Ulf Lundell i ösregnet på Christinehof. Hösten före hade Lundell släppt den fantastiska "Club Zebra" och flera av låtarna på konserten fanns på den skivan: "Fem minuter", "Fyra hjul som rullar", "Dicks Spitfire", "S:t Monica" och "Gå ut och var glad". Bland övriga höjdpunkter fanns "Chans", "Tillsammans vi två", "Rött", "Förlorad värld", "När jag kysser havet", "Älskling" och den allra bästa "Hon gör mej galen".
Southside Johnny & The Asbury Jukes spelning på KB i Malmö var grymt bra. Det började sedan direkt när bandet var på väg upp på scenen och många publiken sjöng inledningen på "It's Been a Long Time"… Southside Johnny missar förstås inte detta och börjar spela denna fantastiska låt direkt! Andra bra låtar var "Talk to Me", "I Played the Fool", "Take It Inside", "Broke Down Piece of Man", "I Don't Want to Go Home", "All Night Long" och "Walk Away Renée".
Maria McKee var jättebra på KB. Bästa låtarna var "I Can't Make it Alone", "Absolutely Barking Stars", "Shelter", "Dixie Storms", "Life is Sweet" och en sanslöst bra cover av "Candy's Room".
Efter några år var jag tillbaka på festivalen som tidigare hetat "Karlshamns Rockfestival", men sedan dess flyttat till Norje och bytt namn till "Sweden Rock Festival". Bästa banden var Y&T, Rob Tognoni, Masterplan,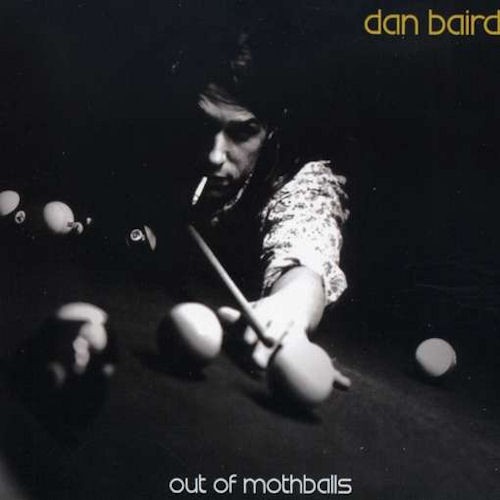 Dan Baird släppte årets bästa studioalbum "Out of Mothballs". Bästa låtarna är "Rock This Place", "Picture on the Wall", "Seventh Son" och "Trouble Comin'". På en samlingsskiva med låtar av Bruce Springsteen hade Dan Baird återförenats med Rick Richards (båda från The Georgia Satellites) för en lysande cover av "Johnny 99".
Lars Winnerbäck släppte albumet "Söndermarken" som är mycket bra. Bästa låtarna är "Min älskling har ett hjärta av snö", "Söndermarken", "Dunkla rum" och "Åt samma håll". Årets bästa låt av Winnerbäck är dock singeln "Hum hum från Humlegården".
Dropkick Murphys album "Blackout" är mycket bra. "Worker's Song" är en helt lysande låt. Andra bra låtar på plattan är "The Outcast", "Buried Alive", "Walk Away" och "This Is Your Life".
The Ataris album "So Long, Astoria" är bra. Bästa låtarna är "The Boys of Summer", titellåten "So Long, Astoria", "All You Can Ever Learn is What You Already Know" och "Takeoffs and Landings".
The Elders album "American Wake" är bra, speciellt låtarna "Dig Me a Hole", "Haverty Boys", "American Wake" och "Moore St. Girls".
Bob Walkenhorst soloalbum "The Beginner" innehåller några bra låtar, främst "Life Can Turn", "Jan Vermeer" och "Call a Wrecker".
Meat Loafs album "Couldn't Have Said It Better" har några bra låtar: titellåten "Couldn't Have Said It Better", "Testify" och "Tear Me Down".
Wilmer X album "Lyckliga hundar" var inte lika bra som deras senaste, men låtarna "Cool tid ihop", "XXX" och "Lyckliga hundar" är bra.
The Alarms livealbum "The Sound & The Fury" är kanonbra. Bästa låtarna är "Where Were You Hiding When the Storm Broke?", "Sixty Eight Guns", "Absolute Reality", "Spirit of '76", "Knockin' on Heaven's Door" och "Blaze of Glory".
Warren Zevons sista album "The Wind" innehåller bra låtar som "Knockin' on Heaven's Door", "Keep Me in Your Heart" och "Disorder in the House" (som är en duett med Bruce Springsteen). Tyvärr dog Warren Zevon under året.
Andra bra låtar under 2003 var "Pretty Fucked Up" (The Supersuckers), "I Wanna Be Sedated" (The Offspring), "Teardrops Will Fall" (John Mellencamp), "Wendy" (Jesse Malin), "Stacy's Mom" (Fountains of Wayne) samt "Come Out Tonight" (Jeffrey Gaines).
Spellista på Spotify
Videos
Bob Walkenhorst
,
Bruce Springsteen & The E Street Band
,
Dan Baird
,
Dropkick Murphys
,
Grus i Dojjan
,
Jeffrey Gaines
,
John Mellencamp
,
Lars Winnerbäck
,
Maria McKee
,
Masterplan
,
Meat Loaf
,
Rob Tognoni
,
Southside Johnny & The Asbury Jukes
,
Talisman
,
The Alarm
,
The Ataris
,
The Elders
,
The Mystic Knights of the Sea
,
The Offspring
,
The Supersuckers
,
topplista
,
Ulf Lundell
,
Warren Zevon
,
Wilmer X
,
Y&T