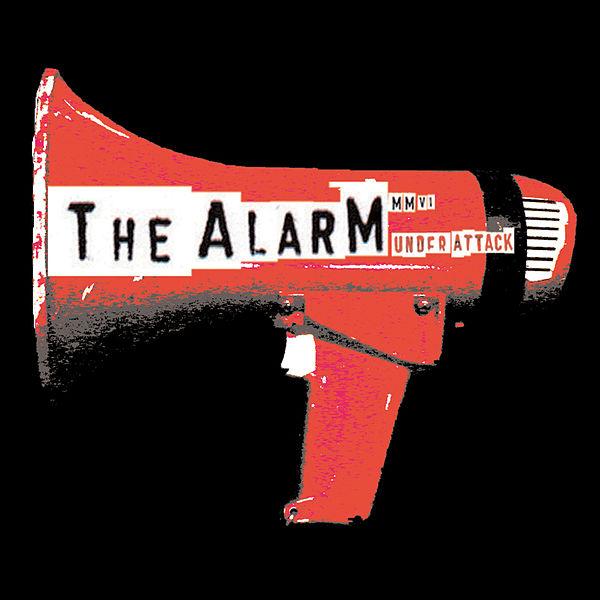 Bästa album
The Alarm – Under Attack
Serena Ryder – If Your Memory Serves You Well
Joan Jett & The Blackhearts – Sinner
The Yayhoos – Put the Hammer Down
Meat Loaf – Bat Out of Hell III – The Monster Is Loose
Svenska
Sator – Basement Noise
Live
Bruce Springsteen & The E Street Band – Hammersmith Odeon London '75
Bästa låtar
Serena Ryder – Weak in the Knees
Bruce Springsteen & The Seeger Sessions Band – American Land
Maria McKee – A Good Heart
Lars Winnerbäck – Stockholms kyss
Maria McKee – Backstreets
The Alarm – Cease and Desist
John Mellencamp – Our Country
The Alarm – Without a Fight
Joan Jett & The Blackhearts – A.C.D.C.
Southside Johnny & The Asbury Jukes – Hang Down Your Head
Svenska
Lars Winnerbäck – Stockholms kyss
Bästa konserter
Lars Winnerbäck & Hovet – Skälby Gård, Kalmar
Southside Johnny & The Asbury Jukes – Kulturbolaget, Malmö
Ulf Lundell – Slottsruinen, Borgholm
Bruce Springsteen & The Seeger Sessions Band – Parken, Köpenhamn
Christian Kjellvander – Skälby Gård, Kalmar
Svensk
Lars Winnerbäck & Hovet -Skälby Gård, Kalmar
Musikåret
2006 var inte heller ett jättebra musikår. Några hyfsade album, några kanonbra låtar och några riktigt bra konserter.
Årets bästa låt var "Weak in the Knees" av Serena Ryder. Det är en av de bästa kärlekslåtar jag någonsin hört – helt enorm. "Weak in the Knees" finns med på albumet "If Your Memory Serves You Well". Andra bra låtar på skivan är "You Were on My Mind" och "My Heart Cries for You".
Bästa studioalbumet är The Alarms "Under Attack". Låtarna "Cease and Desist", "Without a Fight"  och "My Town" är bäst.
Årets bästa album är dock Bruce Springsteen & The E Street Bands liveskiva "Hammersmith Odeon London '75", som är inspelad under bandets första Europaturné. Kanonbra rock'n'roll med låtar som "Thunder Road", "She's the One", "Born to Run", "Backstreets", "Jungleland", "Rosalita (Come Out Tonight)" och "For You".
Bruce Springsteen & The Seeger Sessions Band släppte folkmusikskivan "We Shall Overcome". På "American Land Edition" finns just låten "American Land" som är lysande. Annars tycker jag inte skivan är så bra även om "How Can a Poor Man Stand Such Times and Live" och "Jesse James" är ganska bra. Jag såg bandet live på Parken i Köpenhamn. Långt ifrån The E Street Bands höjder, men hyfsat bra ändå. Bästa låtarna var "Atlantic City", "Love of the Common People", "Bobby Jean", "How Can a Poor Man Stand Such Times and Live", "Open All Night", "My City of Ruins", "You Can Look (But You Better Not Touch)" och "American Land".
Maria McKee gav ut "Live Acoustic Tour 2006" som innehåller ett par låtar hon aldrig släppt tidigare. "A Good Heart" är en sanslöst bra låt som Maria McKee skrev redan på 80-talet. Jag vet inte varför hon inte gav ut den själv då – istället fick Feargal Sharkey en hit med låten 1985. Covern av "Backstreets" är också bra.
Lars Winnerbäck gav ut en samling udda låtar som inte finns med på någon av hans skivor. Överlägset bäst av dessa är "Stockholms kyss", som tillhör Winnerbäcks allra bästa. Lars Winnerbäck & Hovet gjorde en kanonbra konsert på Skälby Gård i Kalmar. Bästa låtarna under kvällen var "Sen du var här", "För dig", "Kom", "Söndag 13.3.99", "Elegi", "Hugger i sten", "Jag vill gå hem med dig", "Söndermarken", "Stockholms kyss", "Solen i ögonen" och "Kom ihåg mig".
Jag såg en mycket bra konsert med Southside Johnny & The Asbury Jukes på KB i Malmö. Bästa låtarna var "I Played the Fool", "Broke Down Piece of Man", "Talk to Me", "All I Needed Was You", "I Don't Want to Go Home", "Walk Away Renée", "Shake 'em Down", "Better Days" och "Coming Back".
Ulf Lundell var lysande på Slottsruinen i Borgholm. Bästa låtarna under konserten var "Tillsammans vi två", "Om sommaren", "Förlorad värld", "Ute på vägen igen", "Öppen väg öppen bil", "Hon gör mej galen", "Kär och galen" och "Chans".
Joan Jett & The Blackhearts släppte albumet "Sinner". Bästa låtarna är "A.C.D.C.", "Everyone Knows" och "Change the World".
The Yayhoos gav ut albumet "Put the Hammer Down". Bästa låtarna är "Never Give an Inch" och "Love Train".
Meat Loaf släppte albumet "Bat Out of Hell III – The Monster Is Loose". Jim Steinman har skrivit hälften av låtarna, men tyvärr håller skivan inte alls samma klass som "Bat Out of Hell 1-2". Låten "Bad for Good" är dock bra.
Några andra bra låtar under året var "Our Country" (John Mellencamp), "Hang Down Your Head" (Southside Johnny & The Asbury Jukes), "Escape from the Pigvalley Beach" (Sator), "A Girl Named Go" (Cory Branan) och "People Like People Like People Like Us" (Backyard Babies).
Spellista på Spotify
Videos