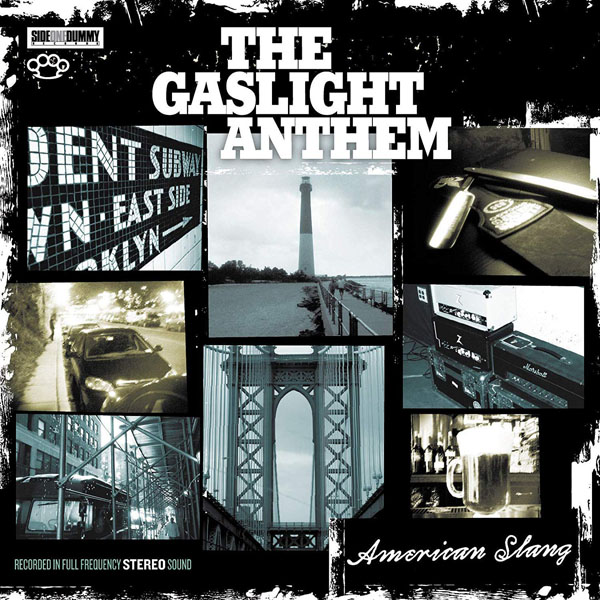 Bästa album
The Gaslight Anthem – American Slang
Nilla Nielsen – Higher Ground
Bruce Springsteen – The Promise
Jason & The Scorchers – Halcyon Times
Jimmy Barnes – Rage and Ruin
Svenska
Nilla Nielsen – Higher Ground
Live
Southside Johnny & The Asbury Jukes – Jukes At the Bottom Line
Bästa låtar
The Gaslight Anthem – American Slang
Nilla Nielsen – Higher Ground
Jason & The Scorchers – Golden Days
Nilla Nielsen – Snow Leopard
Bruce Springsteen – Save My Love
The Gaslight Anthem – The Spirit of Jazz
Nilla Nielsen – I Don't Know How To Fall in Love Anymore
Volbeat – Heaven nor Hell
The Gaslight Anthem – Old Haunts
Jimmy Barnes – God or Money
Svenska
Nilla Nielsen – Higher Ground
Bästa konserter
Bob Walkenhorst & Jeff Porter – John Dee, Oslo
D-A-D – Sweden Rock Festival, Norje
Sator – Sweden Rock Festival, Norje
Guns n'Roses – Sweden Rock Festival, Norje
Dan Hylander & Orkester – St Gertrud, Malmö
Nilla Nielsen – Compagniet, Karlshamn
The Quireboys – Sweden Rock Festival, Norje
Docenterna – Garaget, Hammenhög
Dan Hylander & Orkester – Kristianstadsdagarna, Stortorget, Kristianstad
Nilla Nielsen – Ölhallen, Karlshamn
Svensk
Sator – Sweden Rock Festival, Norje
Musikåret
2010 var ett jättebra musikår – ett av de bästa på 2000-talet. Flera kanonbra album, jättemånga bra låtar och många lysande konserter.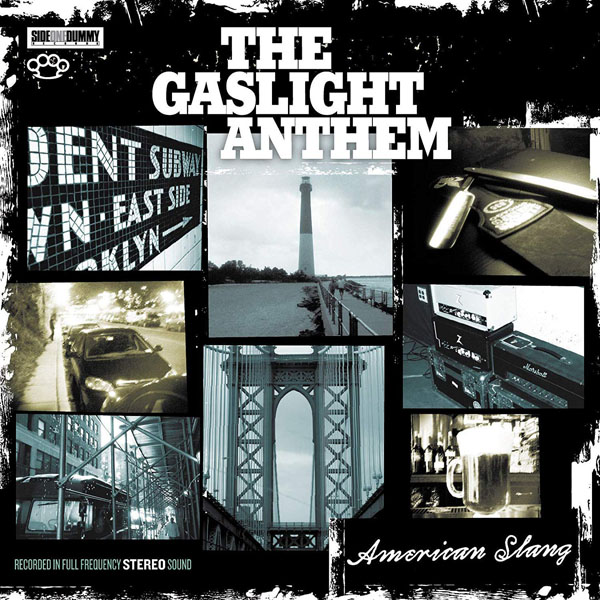 The Gaslight Anthem gjorde både årets bästa album och årets bästa låt i titelspåret "American Slang". Det finns massor av bra låtar på plattan. Förutom "American Slang" är de bästa "The Spirit of Jazz", "Old Haunts", "Orphans", "Bring It on", "Boxer" och "Stay Lucky". Det här är rock'n'roll från New Jersey när den är som allra bäst.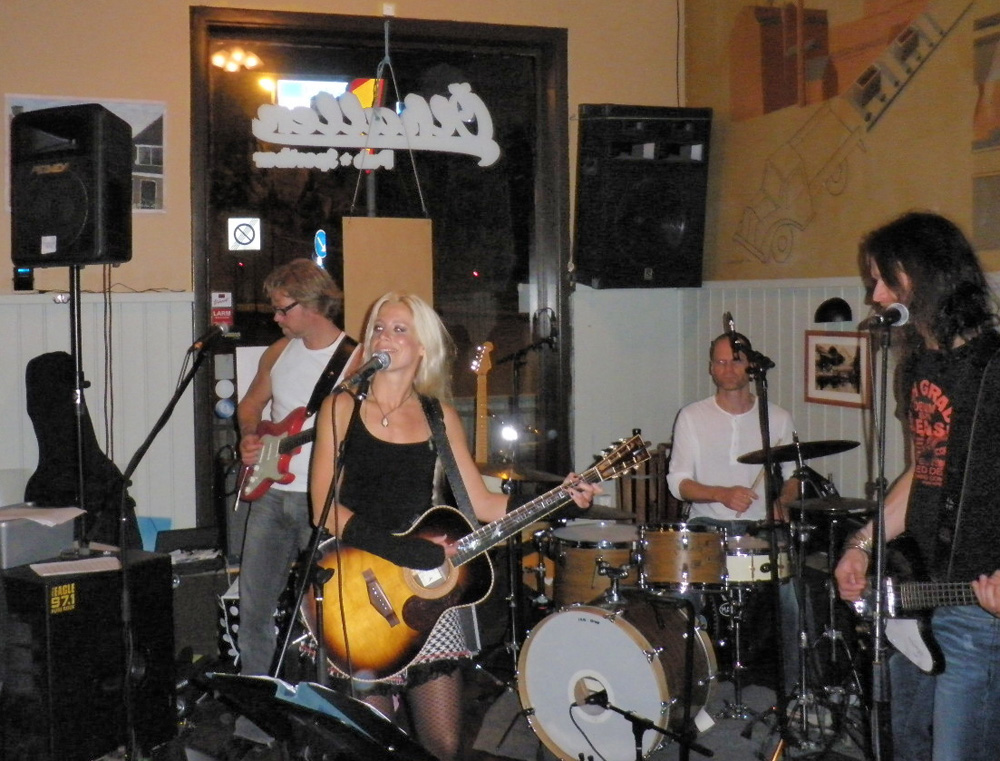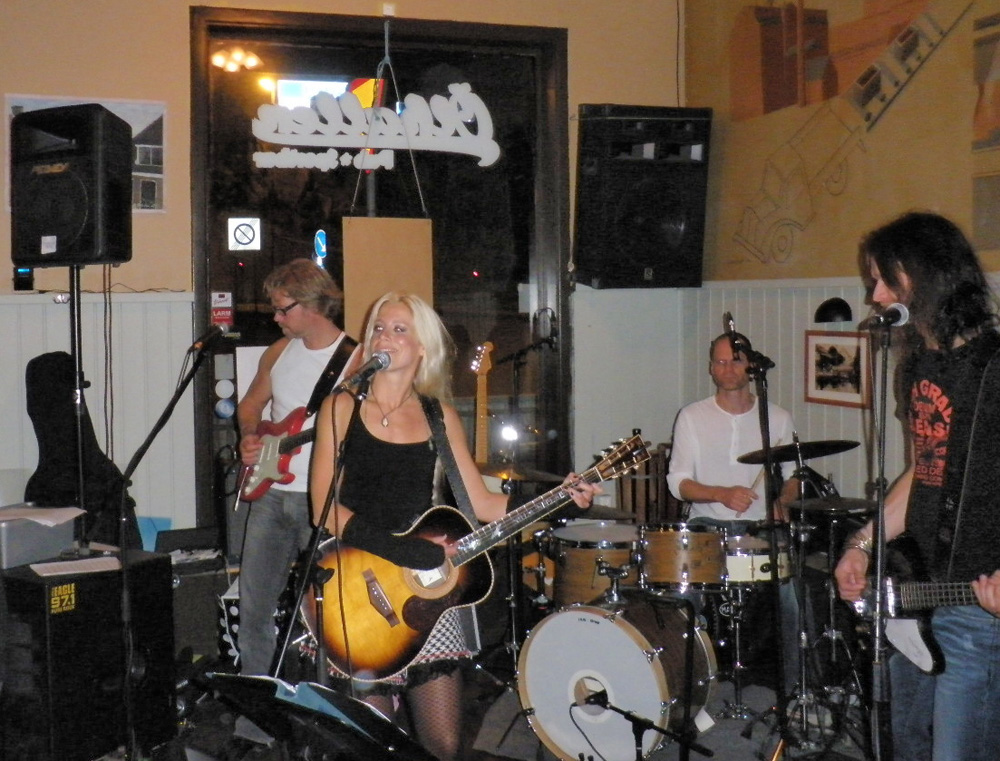 Nilla Nielsens "Higher Ground" är i stort sett lika bra som The Gaslight Anthems "American Slang". Nilla är mycket bra textförfattare och en helt makalös sångerska. "Higher Ground" är kanske hennes bästa album. Allra bäst är titellåten "Higher Ground", som är helt fantastisk. Jag har älskat låten sedan första gången jag hörde den. En annan kanonlåt med jättebra text är "Snow Leopard".
I guess he never even cared to really know me
It´s not enough for me to be someone's craving
I would´ve let him dive into my ocean but all he did was rock the boat
Det finns många kanonbra låtar på Nillas platta. De bästa i övrigt är "I Don't Know How to Fall in Love Anymore", "Then You Said I Made You Feel Unfaithful", "Salt", "The UFO Song (the Guinea Pig Song)", "Head Over Heels" och "Hymn for Orangutan (Lullaby for the Wounded)". Jag såg även Nilla live flera gånger, dels tillsammans med Dan Hylander & Orkester men även med sitt eget band. Första gången jag såg Nilla Nielsen med sitt eget band var på Ölhallen i Karlshamn. Det var en mycket bra spelning, men bäst var hon på Compagniet i Karlshamn. Det är inte så konstigt att jag sett Nilla live massor av gånger efter detta – hon är en strålande liveartist.
Bruce Springsteen gav ut dubbelalbumet "The Promise", som består till största delen av tidigare outgivna låtar från inspelningarna inför "Darkness on the Edge of Town". Några av låtarna finns utgivna "Tracks" eller i andra versioner. "The Promise" är också en del av boxen "The Promise: The Darkness on the Edge of Town Story". Det finns många kanonlåtar på skivorna, de bästa är "Because the Night", "The Promise", "Racing in the Street ('78)", "Save My Love", "Talk to Me", "Outside Looking in" och "Wrong Side of the Street". Dessutom gav Bruce ut den nya singeln "Wrecking Ball".
Jason & The Scorchers släppte albumet "Halcyon Times" som var deras första studioalbum på 14 år. "Halcyon Times" är mycket bra, speciellt låtarna "Golden Days", "Moonshine Guy", "Mona Lee", "Days of Wine and Roses", "Getting Nowhere Fast" och "Mother of Greed".
Jimmy Barnes album "Rage and Ruin" innehåller bra låtar som "God or Money", "Can't Do It Again" och "Letter from a Dead Heart".
The Alarm släppte albumet "Direct Action" som är bra. Bästa låtarna är den lysande "One Guitar" samt "Direct Action" och "Loaded".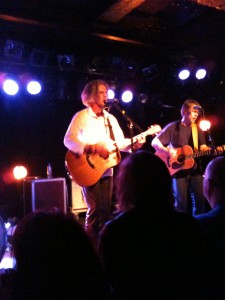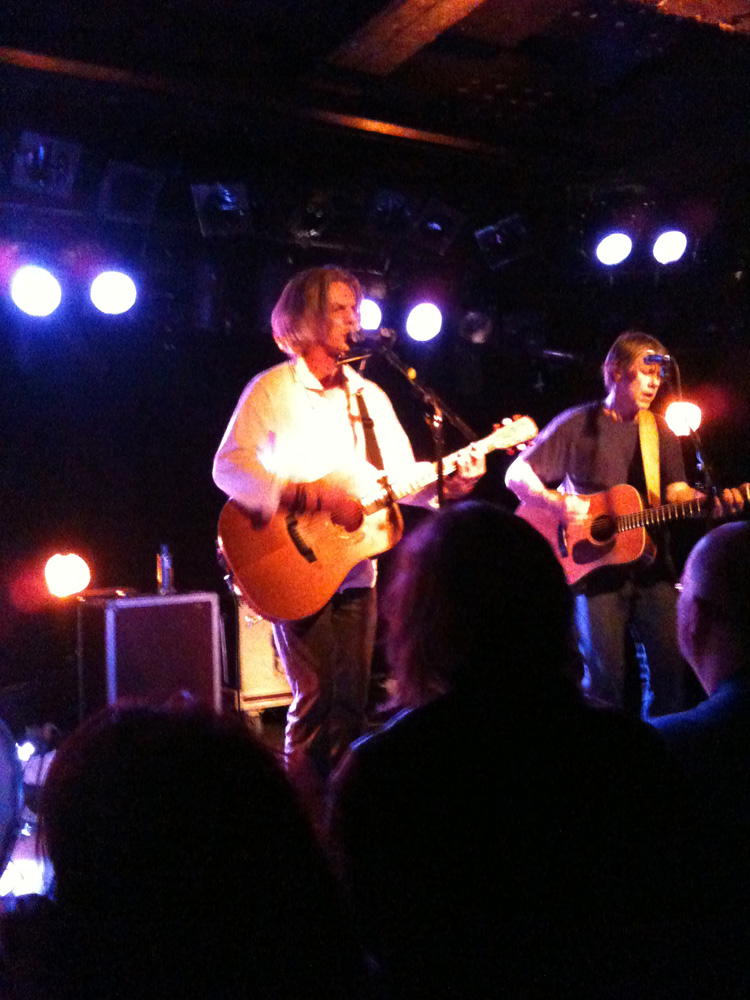 Årets bästa konsert var Walkenhorst & Porter på John Dee i Oslo. 20 år tidigare hade jag sett The Rainmakers live och när sångaren Bob Walkenhorst tillsammans med Jeff Porter skulle komma till Norge var det en självklarhet att åka dit. Det var en fullkomligt lysande konsert med massor av bra låtar – både Rainmakers och Walkenhorst & Porter. Bästa låtarna under kvällen var "The One That Got Away", "Overland Hill", "Shiny Shiny", "Stay Ahead of the Wolves", "Government Cheese", "Information", "Let My People Go-Go" och "Big Fat Blonde". Jag fick även nöjet att prata med Bob och Jeff som var jättetrevliga. Bob Walkenhorst skrev en tid efteråt på The Rainmakers Facebooksida:
"It's great when a life-changing decision can be captured on camera. Here is the moment in Oslo – the Walkenhorst & Porter acoustic tour of 2010, when we start playing The One That Got Away – first Rainmakers tune of the night, and the crowd just takes off singing without us. It was exactly then that I realized – "Oh, they want to hear the Rainmakers – well, why not!" And the reunion started.

thanks to our friend Peter Hemgard for providing the video."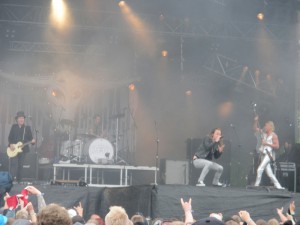 Sweden Rock Festival var kanonbra. Allra bäst var D-A-D som gjorde en grym spelning med låtar som "Marlboro Man", "Jihad", "Sleeping My Day Away", "Bad Craziness" och "Isn't That Wild". Sator var nästan lika bra – deras bästa låtar var "I Wanna Go Home", "This is My Life", "I'd Rather Drink Than Talk", "Pigvalley Beach" och "We're Right You're Wrong". Guns n'Rosoes tog en jäkla tid på sig för att komma upp på scen, varför en stor del av publiken lämnade området. När det väl var på plats var de hur bra som helst. Bästa låtarna var "Sweet Child O'Mine", "Paradise City", "Knockin' on Heaven's Door", "November Rain" och "Welcome to the Jungle". Några andra bra band på SRF var The Quireboys (spelade 2 dagar), Aerosmith, Michael Monroe, Bonafide, Gary Moore, Bachman & Turner och Dan Reed.
Jag såg Dan Hylander & Orkester live flera gånger. Bäst var spelningarna på St Gertrud i Malmö och på Kristianstadsdagarna. Bland de många andra konserterna jag såg finns t ex Docenterna (Garaget, Hammenhög), John Fogerty (Sofiero Slott, Helsingborg), Ulf Lundell (Kronovalls Slott, Tomelilla) Eldkvarn (Bryggaren, Västervik) och Metallsvenskan med bl a Twisted Sister (Conventum, Örebro).
Andra bra låtar under året var t ex "Heaven nor Hell" (Volbeat), "Angels" och "All I Needed Was Your" (Joe D'Urso & Stone Caravan), "Fearless Heart" (Melissa Etheridge), "Every Little Thing" och "Less Than Zero" (The Bones), "American Land" och "Sally MacLennane" (Scott McClatchy).
Spellista på Spotify
Videos
Aerosmith
,
Bachman & Turner
,
Bob Walkenhorst
,
Bonafide
,
Bruce Springsteen
,
D-A-D
,
Dan Hylander & Orkester
,
Dan Hylander & Raj Montana Band
,
Dan Reed
,
Docenterna
,
Eldkvarn
,
Gary Moore
,
Guns N' Roses
,
Jason & The Scorchers
,
Jeff Porter
,
Jimmy Barnes
,
Joe D'Urso
,
Joe D'Urso & Stone Caravan
,
John Fogerty
,
Melissa Etheridge
,
Michael Monroe
,
Nilla Nielsen
,
Sator
,
Scott McClatchy
,
Slash
,
Southside Johnny & The Asbury Jukes
,
The Alarm
,
The Bones
,
The Gaslight Anthem
,
The Quireboys
,
topplista
,
Twisted Sister
,
Ulf Lundell
,
Volbeat
,
Walkenhorst & Porter