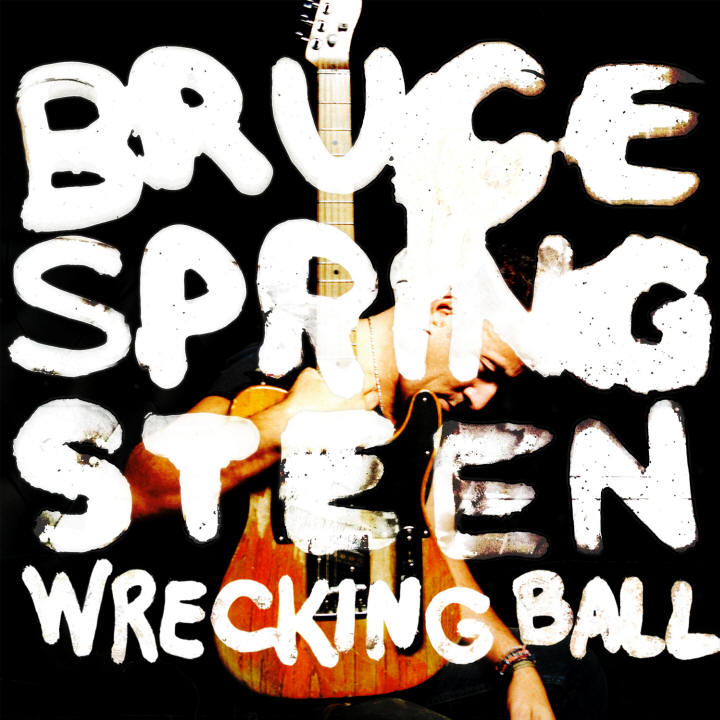 Bästa album
Bruce Springsteen – Wrecking Ball
The Gaslight Anthem – Handwritten
Nilla Nielsen – Så nära
Ulf Lundell – Rent förbannat
Soul Asylum – Delayed Reaction
Svenska
Nilla Nielsen – Så nära
Live
The Pogues – In Paris – 30th Anniversary Concert At the Olympia
Bästa låtar
Nilla Nielsen – Så nära
Ulf Lundell – Är vi lyckliga nu?
Bruce Springsteen – We Take Care of Our Own
Dropkick Murphys – The Boys Are Back
The Gaslight Anthem – Handwritten
The Gaslight Anthem – Desire
The Gaslight Anthem – "45"
Bruce Springsteen – Shackled and Drawn
Soul Asylum – The Streets
Bruce Springsteen – Death to My Hometown
Svenska
Nilla Nielsen – Så nära
Bästa konserter
Bruce Springsteen & The E Street Band – Ullevi, Göteborg (28/7)
The Rainmakers – Rockefeller Music Hall, Oslo
Bruce Springsteen & The E Street Band – Ullevi, Göteborg (27/7)
The Rainmakers – Parkbiografen, Skien
Nilla Nielsen – Releasespelning, Pålsjö Krog, Helsingborg
Nilla Nielsen – Jernberghska Krogen, Eskilstuna
Dan Baird & Homemade Sin – St Gertrud, Malmö
Nilla Nielsen – Releasespelning, Engelen/Kolingen, Stockholm
Nilla Nielsen – Pipes of Scotland, Kalmar
Dan Hylander & Orkester – Kulturbolaget, Malmö
Svensk
Nilla Nielsen – Releasespelning, Pålsjö Krog, Helsingborg
Musikåret
2012 var bra musikår. Flera bra album, många bra låtar och massor av bra konserter.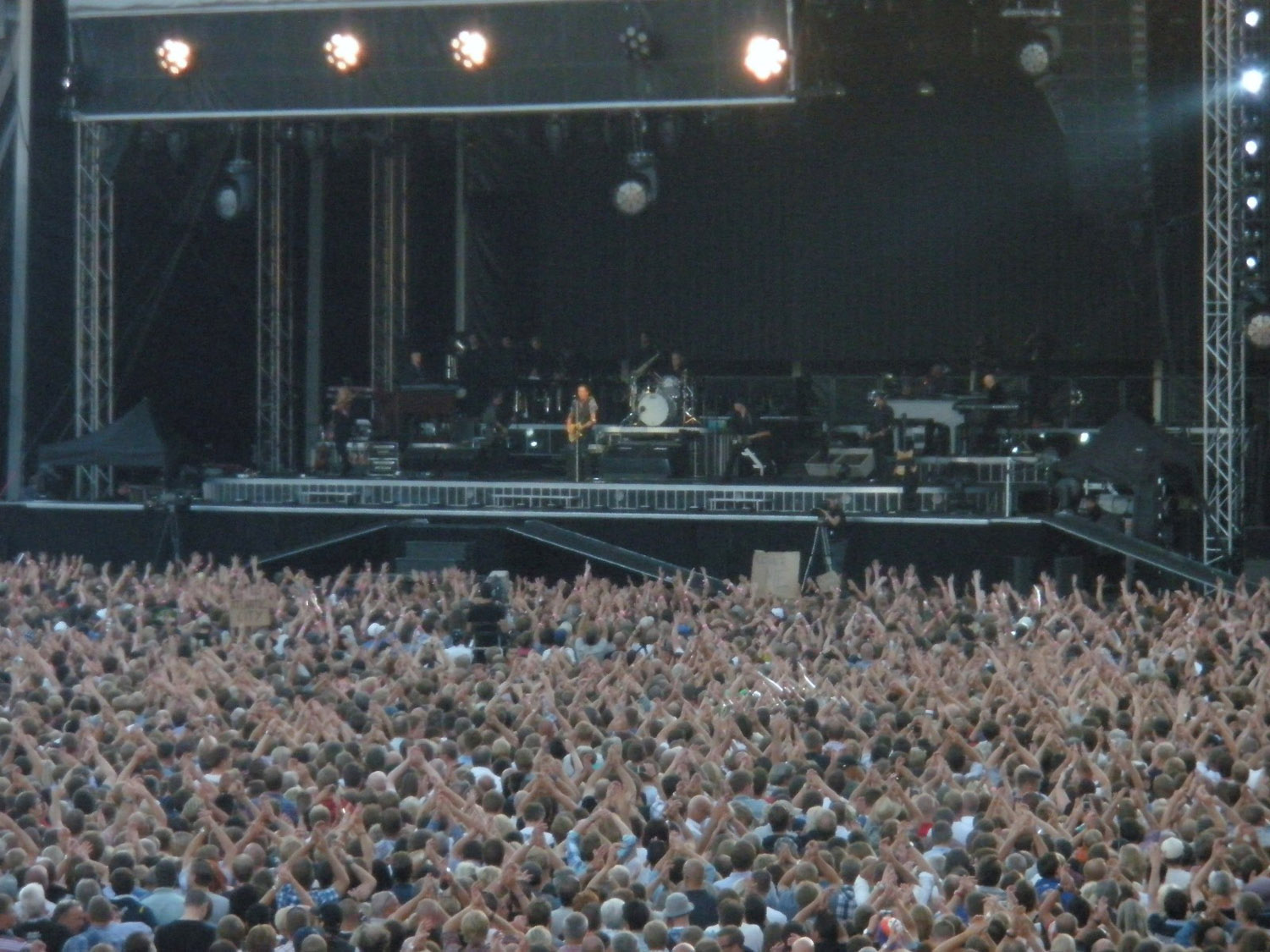 Bruce Springsteen släppte albumet "Wrecking Ball" som är mycket bra. Allra bäst är låtarna "We Take Care of Our Own", "Land of Hope and Dreams", "Shackled and Drawn", "Death to My Hometown", "Wrecking Ball" och "We are Alive". Jag såg 2 kanonbra konserter med Bruce Springsteen & The E Street Band på Ullevi i Göteborg. Den andra konserten var helt makalös. Det är den näst bästa konsert jag någonsin sett (endast Bruce på Ullevi 1985 är bättre och det är nätt och jämnt). Bästa låtarna var "The Ties That Bind", "We Take Care of Our Own", "My City of Ruins", "Because the Night", "Waitin' on a Sunny Day", "Badlands", "Thunder Road", "Born in the U.S.A.", "Born to Run", "Tenth Avenue Freeze-Out", "Jungleland" och "Twist and Shout". Första konserten var också jättebra. De bästa låtarna är ungefär desamma, men även "The Promised Land", "My Love Will Not Let You Down" och "Drive All Night". Springsteens manager Jon Landau skriver bl a
Ingen publik slår den vi hittar här

De två konserterna i Göteborg var bland de största ögonblicken i Bruces och bandets historia
Årets bästa låt gjorde dock fantastiska Nilla Nielsen. Titellåten "Så nära" från albumet med samma band är grymt bra – en av hennes allra bästa låtar. Detta var Nillas första album helt på svenska och det finns många bra låtar, t ex "Himmelen måste saknat sin ängel", "Du gav mig Fantomenringen", "Kommer inte att sova i natt", "Jag har sett det på Facebook", "Salt" och "Om jag var Gud för ikväll". Jag såg Nilla live 25 gånger under året. Alla spelningar var bra, men några var helt lysande. Allra bäst var releasespelningen på Pålsjö Krog i Helsingborg där Nilla och hennes band spelade alla låtarna från nya skivan "Så nära" och flera andra kanonlåtar. Vilken otrolig kväll det var – den bästa konsert jag någonsin sett av Nilla Nielsen. Bästa låtarna på konserten var "Kommer inte att sova i natt", "Så nära", "Du gav mig Fantomenringen", "Himmelen måste saknat sin ängel", "Goldfish in a Bowl", "Then You Said I Made You Feel Unfaithful", "Not Ready" och "Higher Ground". En annan häftig upplevelse var när Nilla spelade 4,5 timmar solo i Eskilstuna (då hade hon tidigare på dagen spelat 2,5 timmar i Sollentuna) – helt enormt. Det finns så många roliga minnen från flera roadtrips och alla gig med Nilla under 2012 och jag är tacksam att jag fått ha så kul så många gånger. Ett helt fantastiskt år.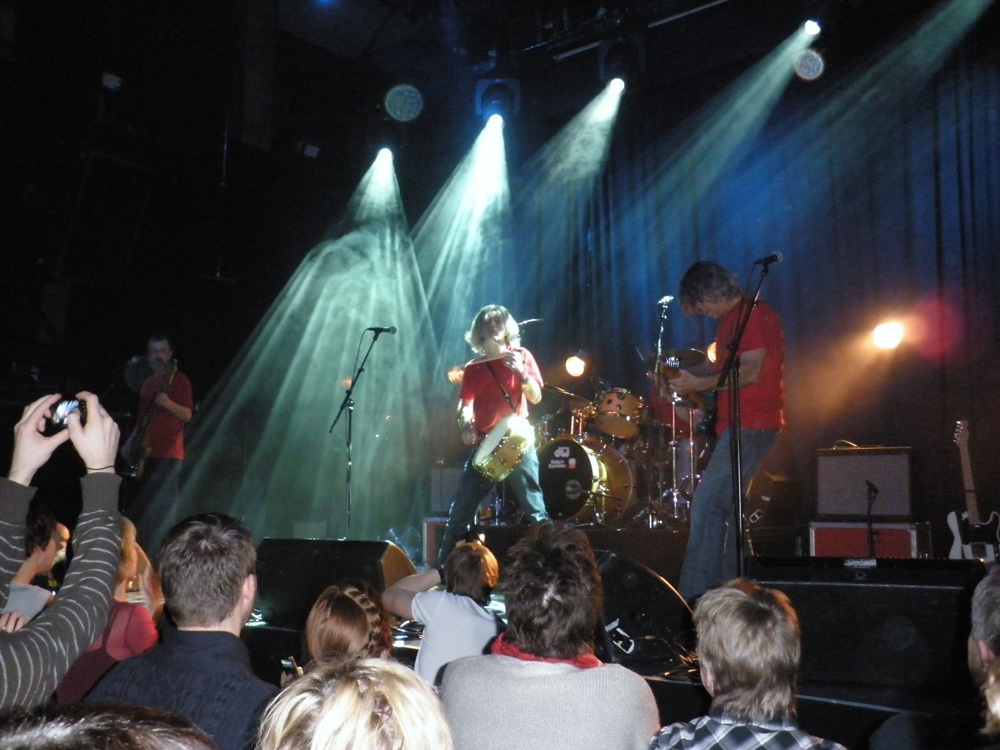 Jag reste tillbaka till Norge för 2 härliga konserter med The Rainmakers. Konserten i Oslo var helt fantastisk med massor av bra låtar som "Long Gone Long", "Reckoning Day", "Information", "Shiny Shiny", "Another Guitar", "Drinking on the Job", "Johnny Reb" och "Big Fat Blonde". Även denna gång fick jag vara med på soundchecket och de kom ihåg mig från året före. Konserten i Drammen dagen därpå var också grymt bra.
Jag såg en mycket bra konsert med Dan Baird & Homemade Sin på St Gertrud i Malmö. Bästa låtarna var "Younger Face", "Crooked Smile", "I Love You Period", "Two for Tuesday", "Railroad Steel", "Keep Your Hands to Yourself" och "Sheila".
The Gaslight Anthems album "Handwritten" är kanonbra. Det finns massor av lysande rocklåtar på skivan. Allra bäst är titelspåret "Handwritten", "Desire", "45", "Howl", "Blue Dahlia" och "Mulholland Drive".
Ulf Lundell släppte albumet "Rent förbannat" som har några bra låtar. "Är vi lyckliga nu?" är överlägset bäst, men även "Fula pojkar" och "Skiten vinner" är bra.
Soul Asylums album "Delayed Reaction" är också bra. Bästa låtarna är "The Streets", "Let's All Kill Each Other" och "Gravity".
The Bluefields album "Pure" har bra låtar som "If Not Now When" och "Bad Old Days". Dan Baird och Warner E. Hodges ingår i bandet.
Bästa liveskivan var The Pogues "In Paris – 30th Anniversary Concert At the Olympia" med låtar som "If I Should Fall from Grace With God", "Young Ned of the Hill", "The Sick Bed of Cuchulainn", "Sally MacLennane" och "Fairytale of New York".
Detta år hade jag bara 1-dagsbiljett på Sweden Rock Festival. Bäst var Ugly Kid Joe och Twisted Sister.
Andra bra konserter under året var Dan Hylander & Orkester (Malmö) och Per Persson (Kalmar).
Låtarna "The Boys are Back" (Dropkick Murphys), "Oh Love" och "Fell for You" (Green Day), "Emmylou" (First Aid Kit), "The Times They are a-Changin'" (Flogging Molly), "Let Her Go" (Passenger), "Cemetary Sue" (The Bones) och "Apocalyptic Love" (Slash featuring Myles Kennedy & The Conspirators) var också bra.
Spellista på Spotify
Videos
Bruce Springsteen
,
Bruce Springsteen & The E Street Band
,
Dan Baird & Homemade Sin
,
Dan Hylander & Orkester
,
Dropkick Murphys
,
First Aid Kit
,
Flogging Molly
,
Nilla Nielsen
,
Per Persson
,
Slash featuring Myles Kennedy & The Conspirators
,
Soul Asylum
,
The Bluefields
,
The Bones
,
The Gaslight Anthem
,
The Pogues
,
The Rainmakers
,
topplista
,
Twisted Sister
,
Ugly Kid Joe
,
Ulf Lundell