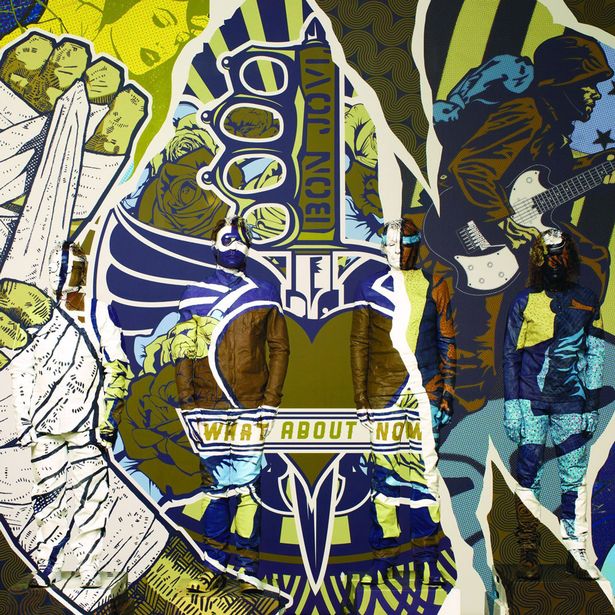 Bästa album
Bon Jovi – What About Now
Dan Baird & Homemade Sin – Circus Life
Dropkick Murphys – Signed and Sealed in Blood
Volbeat – Outlaw Gentlemen & Shady Ladies
The Del-Lords – Elvis Club
Svenska
Ulf Lundell – Trunk
Live
Cold Chisel – The Live Tapes Vol. 1
Bästa låtar
Volbeat – Lola Montez
Dropkick Murphys – Badlands
Lars Winnerbäck – Det gick inte
Bon Jovi – Because We Can
Dan Baird & Homemade Sin – Outlivin'
Ulf Lundell – När vi var kungar
Dan Baird & Homemade Sin – Fall Apart On Me
Bon Jovi – That's What the Water Made Me
Dropkick Murphys – Out of Our Heads
Volbeat – Lonesome Rider
Svenska
Lars Winnerbäck – Det gick inte
Bästa konserter
Bruce Springsteen & The E Street Band – Friends Arena, Stockholm (11/5)
Bruce Springsteen & The E Street Band – Friends Arena, Stockholm (3/5)
Bruce Springsteen & The E Street Band – Friends Arena, Stockholm (4/5)
Bruce Springsteen & The E Street Band – Parken, Köpenhamn
Dan Baird & Homemade Sin – St Gertrud, Malmö
Dan Baird & Homemade Sin – Kulturvaerftet/Toldkammeret, Helsingör
Bon Jovi – Parken, Köpenhamn
Nilla Nielsen – Jubileumskarnevalen, Landskrona
Nilla Nielsen – Galaksen/Kulturhuset, Vaerlöse
Lars Winnerbäck – Telenor Arena, Karlskrona
Svensk
Nilla Nielsen – Jubileumskarnevalen, Landskrona
Musikåret
2013 var ganska bra musikår. Egentligen bara ett riktigt bra album – andra kan innehålla kanonlåtar, men är alldeles för ojämna. En del helt lysande låtar och massor av bra konserter.
Bon Jovis album "What About Now" är deras bästa på många år. "Because We Can" är en kanonlåt, men det finns flera andra som är bra, t ex "That's What the Water Made Me", "What About Now", "What's Left of Me" och "Beautiful World". Jag såg också en mycket bra konsert med Bon Jovi på Parken i Köpenhamn. Bästa låtarna på konserten var "You Give Love a Bad Name", "Born to Be My Baby", "Because We Can", "I'll Be There for You", "I'll Sleep When I'm Dead", "Bad Medicine" och "Wanted Dead or Alive".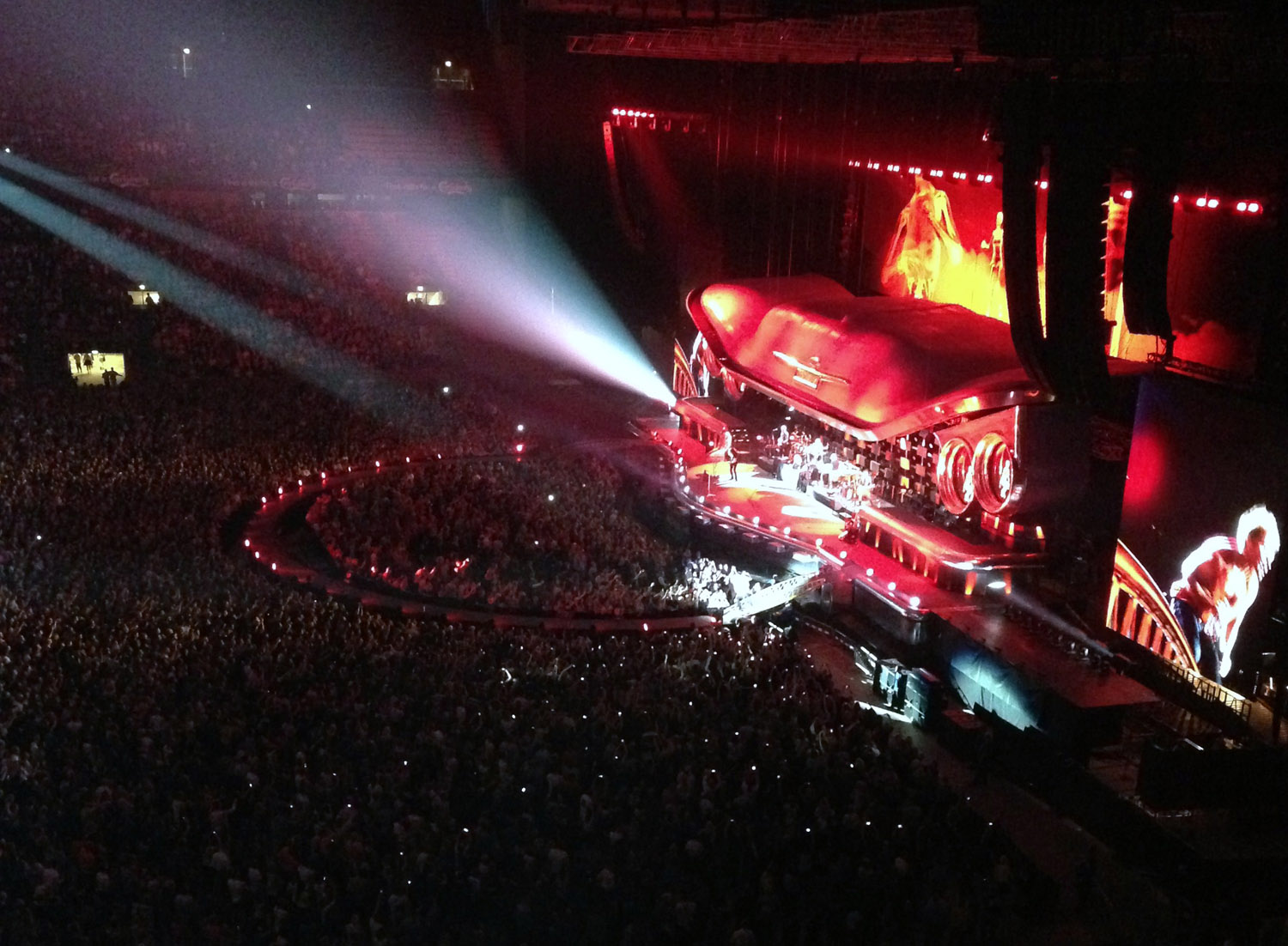 Årets 4 bästa konserter var dock förstås med Bruce Springsteen & The E Street Band. Allra bäst var den 3:e konserten i Stockholm när de spelade alla låtarna från albumet "Born in the U.S.A." samt många andra lysande rocklåtar. På 1:a konserten i Stockholm spelade de alla låtarna från "Born to Run" och på den 2:a alla låtarna från "Darkness on the Edge of Town". Dessutom såg jag konserten i Köpenhamn där bandet på nytt spelade alla låtar från "Born to Run". Friends Arena i Stockholm är urkass när det gäller ljudet, men i övrigt var alla konserterna kanonbra.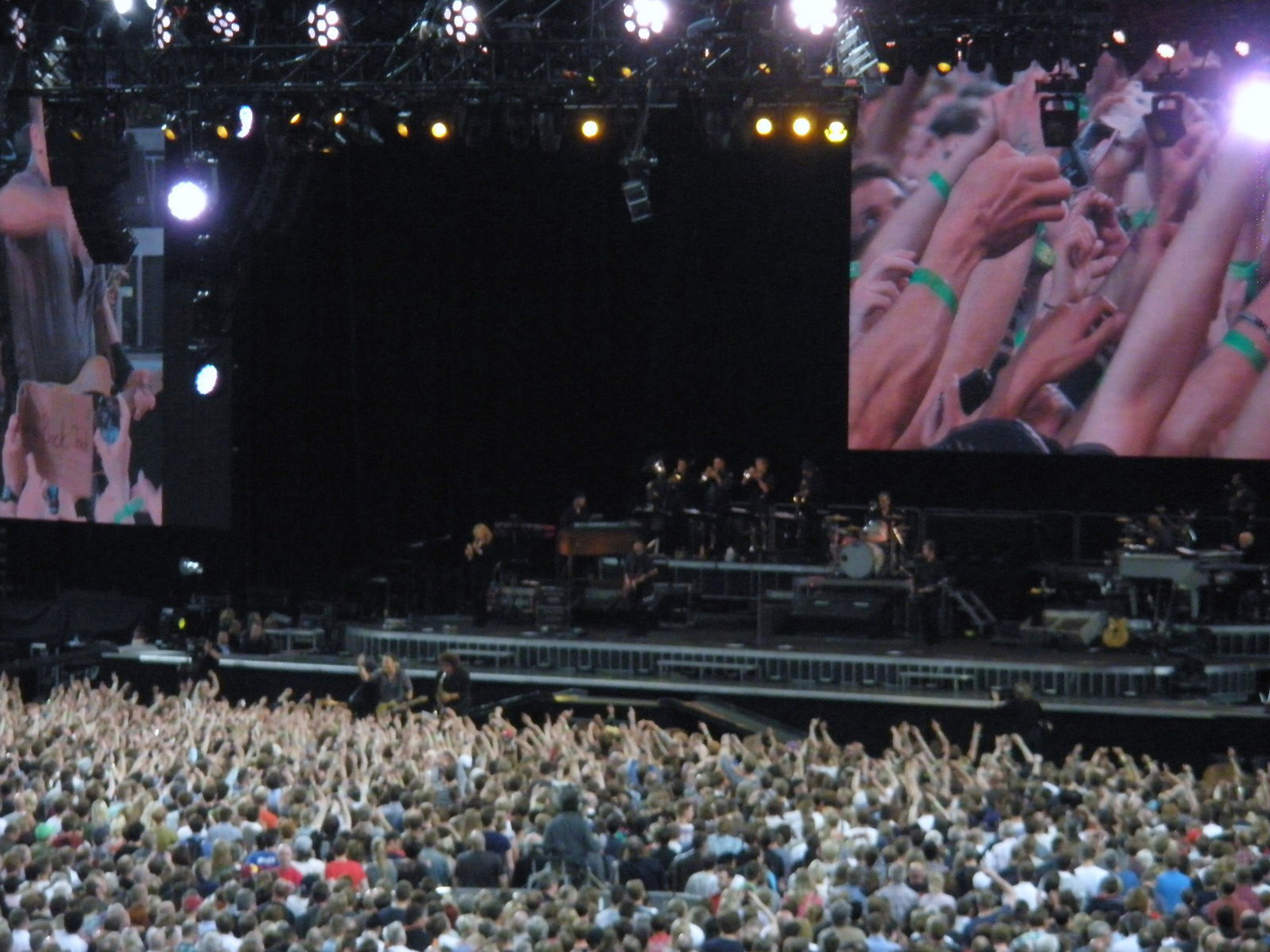 Dan Baird & Homemade Sin släppte albumet "Circus Life" som är bra bitvis, men lite ojämnt. Bästa låtarna på plattan är "Outlivin'", "Fall Apart on Me", "Break Down and Cry" och "All the Same". Jag såg även 2 mycket bra konserter med bandet – på St Gertrud i Malmö och på Kulturvaerftet/Toldkammeret i Helsingör. Dan Baird & Homemade Sin är ett av världens bästa liveband.
Jag såg Nilla Nielsen live 27 gånger under året. Många av dessa spelningar var otroligt bra, men allra bäst var Nilla tillsammans med sitt band på Jubileumsfestivalen i Landskrona och de magiska solospelningarna på Galaksen i Vaerlöse och Nilsson's i Ängelholm. Nilla spelade även på min systers bröllop. Nilla har spelat massor av bra låtar under året, men de bästa har varit "Higher Ground", "Så nära", "Bite Me", "Snow Leopard", "Goldfish in a Bowl", "Not Ready" och "Himmelen måste saknat sin ängel".
Lars Winnerbäck släppte albumet "Hosianna" där låten "Det gick inte" är fantastiskt bra. Även "Gå med mig vart jag går" och "Utkast till ett brev" är bra. Jag såg en mycket bra konsert med Lars Winnerbäck i Karlskrona. Bästa låtarna under denna rockiga spelning var "Det gick inte", "För dig", "Stort liv", "Elden", "Solen i ögonen" och "Söndermarken". Låtarna från "Hosianna" växte verkligen live.
Årets bästa låt är "Lola Montez" med Volbeat. Detta är utan tvekan danskarnas bästa låt och jag tycker den är fullkomligt lysande. Albumet "Outlaw Gentlemen & Shady Ladies" har också ett par andra bra låtar: "Lonesome Rider" och "Pearl Hart".
Dropkick Murphys släppte en fullkomligt lysande cover på världens bästa låt, "Badlands" (Bruce Springsteen). Dessutom gav de ut albumet "Signed and Sealed in Blood" som är mycket bra. Bästa låtarna på plattan är "Out of Our Heads", "Prisoner's Song", "The Boys are Back", "Don't Tear Us Apart" och "Burn".
The Del-Lords släppte sitt första album på 23 år. Albumet "Elvis Club" innehåller några bra låtar som "Letter (Unmailed)", "When the Drugs Kick in" och "Everyday". Såg även en konsert med The Del-Lords på St Gertrud. Tyvärr hade de åkt på rejäla förkylningar, men de spelade många bra låtar.
Ulf Lundells album "Trunk" tillhör inte hans bästa men "När vi var kungar" och "Vi är inte arbetslösa" är bra låtar.
Jag massor av konserter under året. Några andra bra var Docenterna (Kalmar), Joddla Med Siv (Kalmar) och Per Persson (Kalmar).
Årets bästa liveskiva var Cold Chisels "The Live Tapes Vol. 1" med låtar som "Khe Sanh", "Rising Sun", "Goodbye (Astrid Goodbye)", "Merry-Go-Round" och "Cheap Wine".
Några andra bra låtar som kom under året var "Free Rock and Roll" (The Alarm & Phil Daniels), "One Guitar" och "It's Been a Long Time (Joe D'Urso & Stone Caravan), "Bad as We Can Be" (Joan Jett & The Blackhearts), "Hey There", "Heart Like a Muscle Car" (The Bluefields), "Bare en mann" (Blått & Rått), "Hey There" (Serena Ryder) och "For Crying Out Loud" (The Quireboys).
Spellista på Spotify
Videos
Blått & Rått
,
Bon Jovi
,
Bruce Springsteen & The E Street Band
,
Cold Chisel
,
Dan Baird & Homemade Sin
,
Docenterna
,
Dropkick Murphys
,
Joan Jett & The Blackhearts
,
Joddla Med Siv
,
Joe D'Urso
,
Joe D'Urso & Stone Caravan
,
Lars Winnerbäck
,
Nilla Nielsen
,
Per Persson
,
Phil Daniels
,
Serena Ryder
,
The Alarm
,
The Bluefields
,
The Del-Lords
,
The Quireboys
,
topplista
,
Ulf Lundell
,
Volbeat