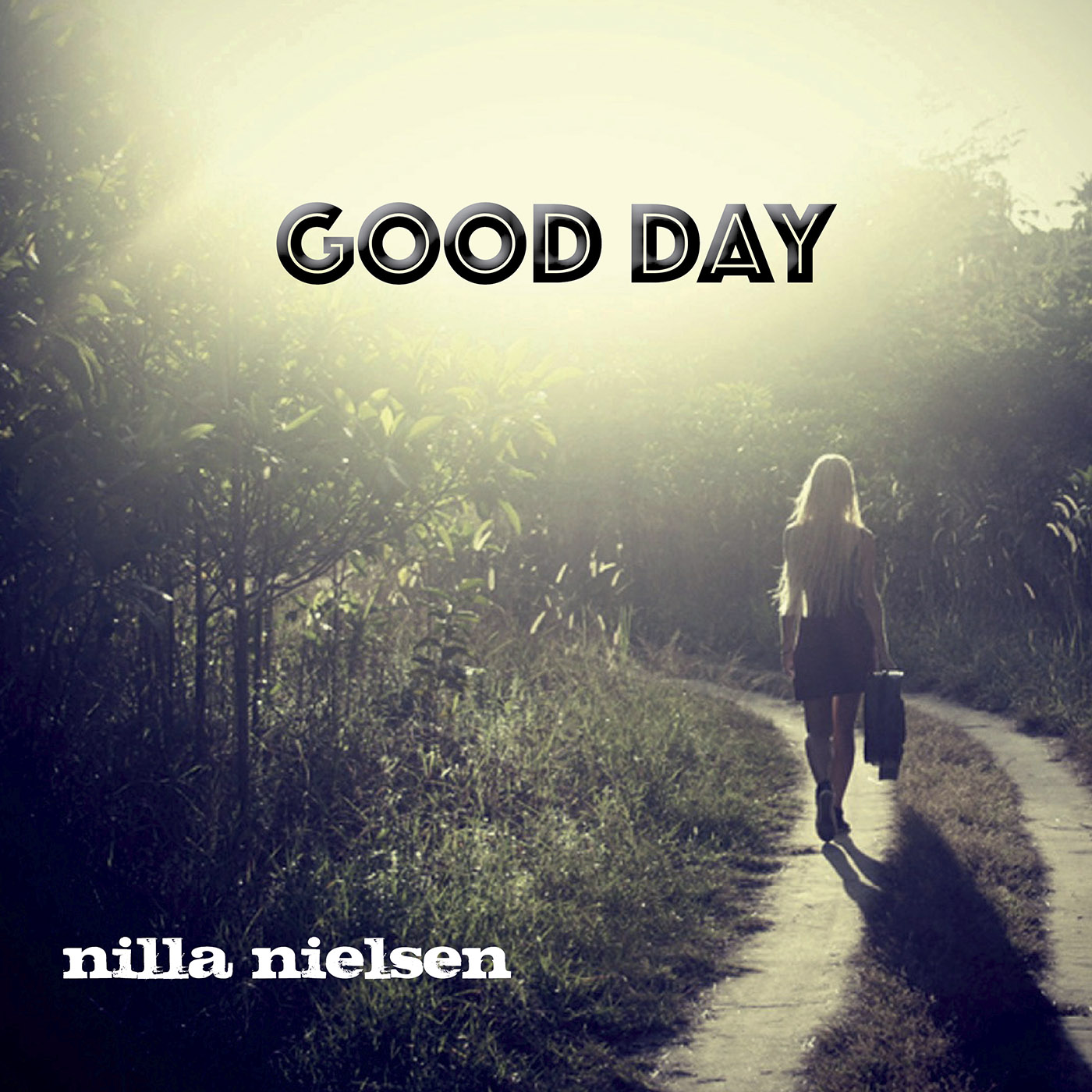 Bästa album
Nilla Nielsen – Good Day
Brian Fallon – A Wonderful Life
Bon Jovi – This House is Not for Sale
Volbeat – Seal the Deal & Let's Boogie
Green Day – Revolution Radio
Svenska
Nilla Nielsen – Good Day
Live
Danny Wilde – Live at Club Lingerie
Bästa låtar
Nilla Nielsen – Destination Unknown
Brian Fallon – A Wonderful Life
Dropkick Murphys – Blood
Volbeat – For evigt
Brian Fallon – Rosemary
Brian Fallon – Red Lights
Volbeat – Battleship Chains
Diesel – Born to Run
Bon Jovi – This House Is Not for Sale
Nilla Nielsen – Revolutionary Love
Svenska
Nilla Nielsen -Destination Unknown
Bästa konserter
Bruce Springsteen & The E Street Band – Ullevi, Göteborg (27/6)
Bruce Springsteen & The E Street Band – Ullevi, Göteborg (25/6)
Bruce Springsteen & The E Street Band – Parken, Köpenhamn
Dan Baird & Homemade Sin – Amager Bio, Köpenhamn
Sator – Kulturbolaget, Malmö
Dan Baird & Homemade Sin – Sweden Rock Festival, Norje (11/6)
Nilla Nielsen – Pipes of Scotland, Kalmar
The Long Ryders – Folk å Rock, Malmö
Nilla Nielsen – 1 rum&kök, Eslöv
Twisted Sister – Sweden Rock Festival, Norje (10/6)
Svensk
Sator – Kulturbolaget, Malmö
Musikåret
2016 var ett mycket bra musikår. Några kanonbra album, ännu fler lysande låtar och konserter.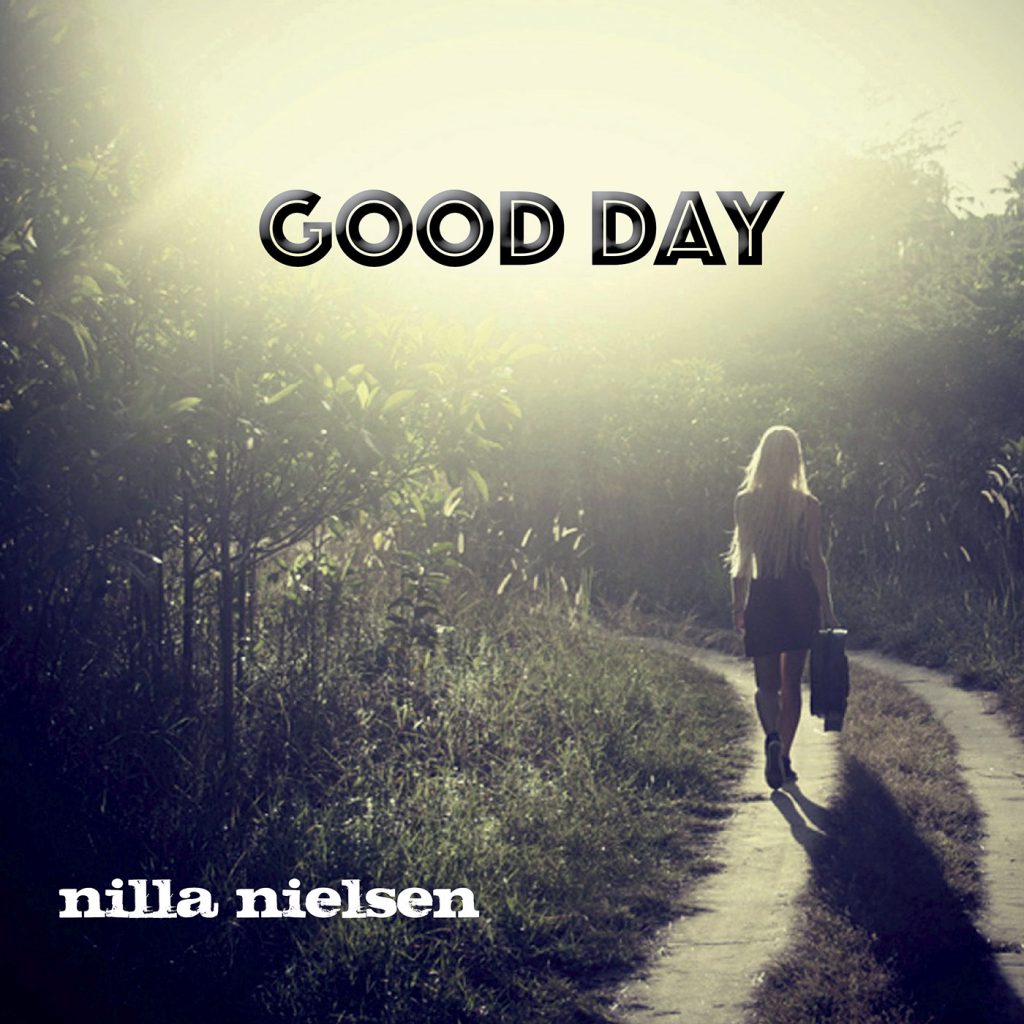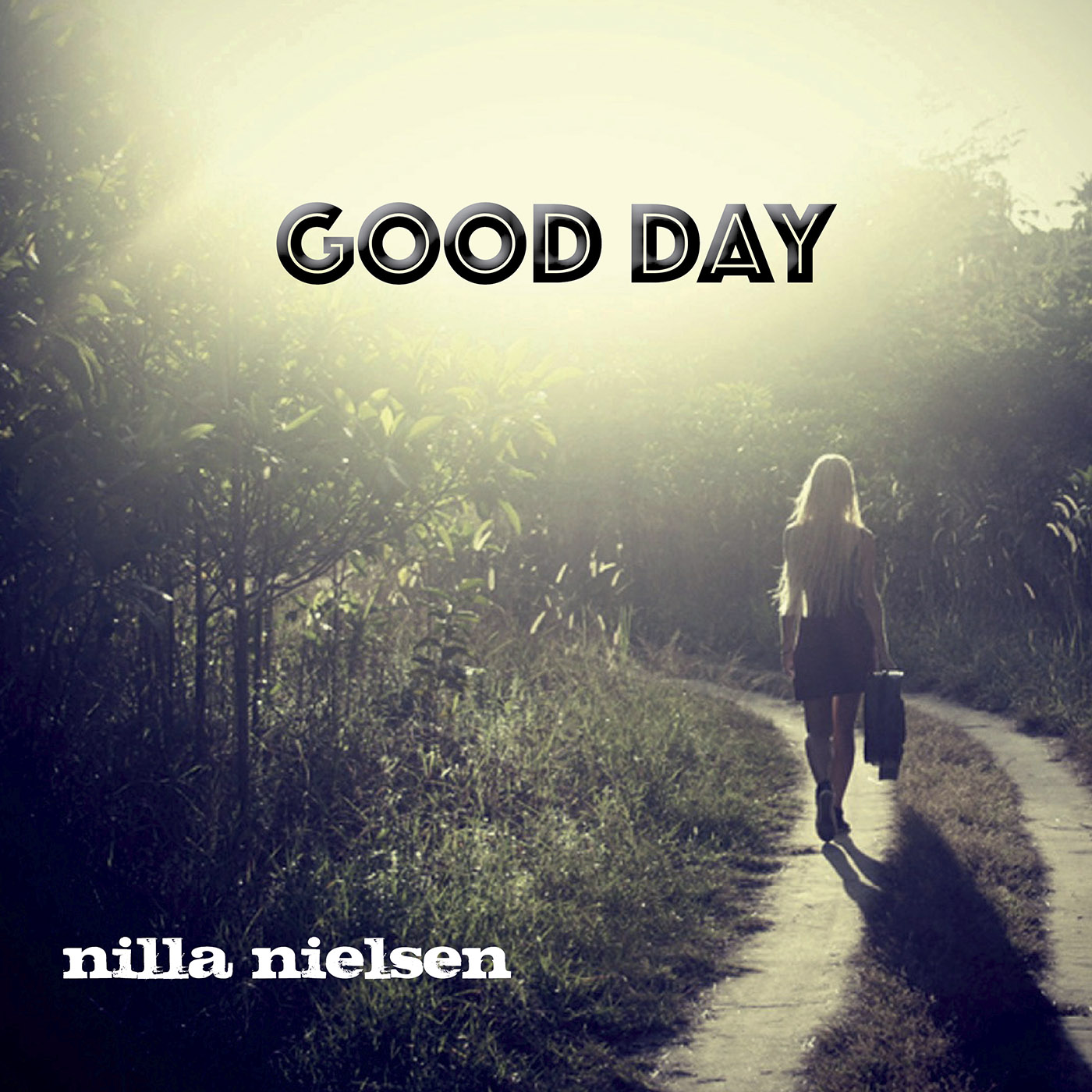 Årets bästa låt är Nilla Nielsens "Destination Unknown". Albumet "Good Day" är årets bästa album – det är helt fantastisk. "Good Day" är i hård konkurrens med "Higher Ground" Nillas bästa album och innehåller även hennes allra bästa låt någonsin. Jag hade förmånen att få höra en tidig inspelning av "Destination Unknown" ett par år tidigare och har även hört Nilla spela den live flera gånger sedan dess. Första gången jag hörde "Destination Unknown" blev jag alldeles förstummad. Denna härliga rocktjej har skrivit och gett ut så många bra låtar, men hon har även en låt liggande som är bättre än allt annat jag hört med henne. Jag har älskat låten från första stund och är glad att den äntligen kommit ut på skiva. Redan de inledande tonerna till mandolin och munspel – och sedan en helt underbar text och melodi. För att inte tala om hennes enorma sångröst. Helt makalöst bra Nilla!!!
And we've been singin' recklessly amused
And touched by angels in wornout shoes
Den lysande rocklåten "Bite Me" gav Nilla ut som singel redan 2001, men detta är första gången den finns med på ett album. En helt suverän låt som även har en kul video. Det var en av de första låtarna jag hörde med Nilla och jag brukade önska den vid varje spelning. Det tog 1,5 år innan Nilla äntligen spelade den live och sedan dess spelar hon den ganska ofta. "Only One Crying" är en kanonbra countryrocklåt med skönt munspel. "Revolutionary Love" är kanske den tyngsta rocklåt Nilla Nielsen har gjort. Härliga elgitarrer och en låt med tydliga influenser av Jimi Hendrix. "The World Seems So Rough" är en otroligt skön låt som växer för varje gång jag hör den. Andra bra låtar på plattan är "Good Loving", "Dark Side of the Moon", "Filthy Man", "Good Day" och "You Give Me What I Need". 10 mycket bra låtar på Nillas allra bästa album. Det är ett av 2000-talets bästa studioalbum.
Jag såg Nilla Nielsen live 9 gånger under året. De bästa konserterna var på Pipes of Scotland i Kalmar och 1 rum&kök i Eslöv. Jag såg även Nilla live tillsammans med Nisse Hellberg, Hasse Andersson & Kvinnaböske Band under julshowen på Sundspärlan i Helsingborg. Den var också jättebra även om jag gärna skulle vilja hört några fler av Nillas låtar. "Destination Unknown" var dock helt suverän liksom duetten på "Vem får nu se alla tårar" med Nisse Hellberg.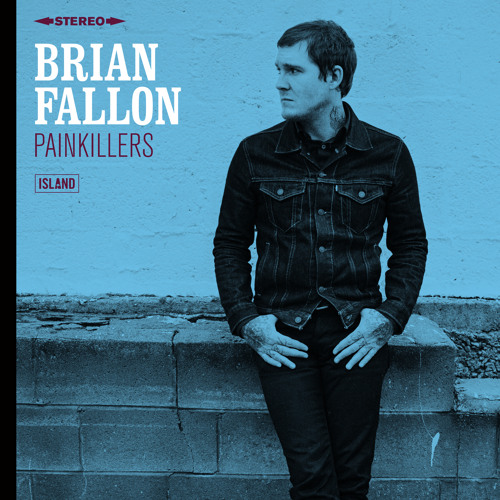 Brian Fallons debutalbum som soloartist "A Wonderful Life" är liksom Nilla Nielsens album "Good Day" helt fantastiskt. De är i stort sett lika bra. "A Wonderful Life" innehåller några enormt bra låtar. Titelspåret "A Wonderful Life", "Rosemary" och "Red Lights" är precis lika bra som de bästa han tidigare har gjort med sitt lysande band The Gaslight Anthem. Dessutom finns många fler bra låtar, som "Smoke", "Nobody Wins" och "Among Other Foolish Things". Även detta är ett av 2000-talets bästa studioalbum.
You say, my baby, all this time in between drives me crazy
I want a life on fire, going mad with desire
I don't wanna survive, I want a wonderful life
I want a wonderful life
Årets 3 bästa konserter gjorde förstås världens bästa band. Bruce Springsteen & The E Street Band spelade 3 kvällar på Ullevi i Göteborg och 1 på Parken i Köpenhamn. Tyvärr missade jag den sista spelningen på Ullevi pga salmonella, men oj vilka konserter jag hann se före dess. De rockade otroligt under "The River Tour". Bäst var Ullevi 27 juni med låtar som "My Love Will Not Let You Down", "Sherry Darling", "Racing in the Street", "The Promised Land", "Because the Night", "Badlands", "Jungleland", "Born in the U.S.A." och "Born to Run". Konserten 2 dagar tidigare var nästan lika bra. De bästa låtarna var till stor del desamma, men även "The Promise", "The Ties That Bind", "Waitin' on a Sunny Day", "Drive All Night" och "Bobby Jean". Konserten i Köpenhamn var också kanonbra och där spelade de även "Pink Cadillac" och "Thunder Road". 3 grymma konserter och ändå svider det lite att jag missade 3:e på Ullevi där alla låtarna från "The River" spelades.
Bon Jovi gjorde med "This House Is Not for Sale" sitt kanske jämnstarkaste album på många år. Det finns väldigt många låtar på skivan som är bra, t ex "This House Is Not for Sale", "Roller Coaster", "God Bless This Mess", "Living With the Ghost" och "Good Night New York".
Volbeats album "Seal the Deal & Let's Boogie" är deras bästa album. De gör en grym cover på "Battleship Chains", men även den egna "For evigt" är kanonbra. Bra i övrigt är bl a "Black Rose", "Mary Jane Kelly" och "Marie Laveau".
Green Days album "Revolution Radio" är mycket bra med låtar som "Bang Bang", "Revolution Radio", "Too Dumb to Die", "Bouncing Off the Wall".
Diesel gav ut albumet "Americana" som består av covers. Bästa låtarna är "Born to Run", "Queen Jane Approximately", "Here Comes My Girl" och "Ring of Fire".
Jag såg 2 lysande rockkonserter med Dan Baird & Homemade Sin. Bäst var de på Amager Bio i Köpenhamn med låtar som "Six Years Gone", "I Love You Period", "Keep Your Hands to Yourself", "Two for Tuesday" och "Railroad Steel".
Dan Baird & Homemade Sin var bästa bandet på Sweden Rock Festival där ett par av höjdpunkterna var "Younger Face" och "Crooked Smile". Bästa band på SRF för övrigt var Twisted Sister, Queen & Adam Lambert, The Hooters, Mike Tramp och Lita Ford.
Jag såg en enormt bra konsert med Sator på KB i Malmö. Först spelade de alla låtarna från albumet "Headquake" och sedan fyllde de på med andra av sina äldre kanonlåtar. Bäst under kvällen var ""We're Right You're Wrong", "I Wanna Go Home", "I'd Rather Drink Than Talk", "Pigvalley Beach", "Ring Ring" och "This Is My Life".
The Long Ryders var kanonbra live på Folk å Rock i Malmö. Bästa låtarna var "Lights of Downtown", "Gunslinger Man", "I Want You Bad", "Man of Misery" och "Looking for Lewis and Clark".
Ian Hunter & The Rant Band var också bra på KB i Malmö. Bästa låtarna var "Once Bitten Twice Shy", "Cleveland Rocks", "Michael Picasso", "23A, Swan Hill", "Sweet Jane" och "All the Young Dudes". Inte klokt att en 77-åring kan rocka som Ian Hunter.
Joe D'Urso och Jeffrey Gaines var bra på Light of Day i Hässleholm. Inte minst Gaines på "Redemption Song" och D'Urso på "One Guitar".
Danny Wilde gjorde året bästa liveskiva. Bästa låtarna på "Live at Club Lingerie" är "Isn't It Enough", "Any Man's Hunger", "Wouldn't Be the First Time" och "Time Runs Wild".
Bland alla andra bra låtar som gavs ut 2016 finns "Fortunate Son" (The Dead Daisies), "Blood" och "You'll Never Walk Alone" (Dropkick Murphys), "Bank Robber" (Jesse Ahern), "Over and Over" och "Souls in the Machine" (The Goo Goo Dolls), "Ruby Tuesday" och "You Were on My Mind" (Colvin & Earle), "Turn" och "Hot Wheels" (Drivin n Cryin), "Doomsday" och "Morgan's Dog" (Soul Asylum), "The New Face of Rock'n'Roll" (Sulo), "Den här stan är inte så platt som du tror" (Dalaplan), "White House" (Ian Hunter & The Rant Band) och "Sweet Little Rock'n'Roller" (The Georgia Satellites).
Spellista på Spotify
Videos
Bon Jovi
,
Brian Fallon
,
Bruce Springsteen & The E Street Band
,
Dalaplan
,
Dan Baird & Homemade Sin
,
Danny Wilde
,
Diesel
,
Drivin n Cryin
,
Dropkick Murphys
,
Green Day
,
Hasse Andersson
,
Hooters
,
Ian Hunter & The Rant Band
,
Jeffrey Gaines
,
Jesse Ahern
,
Joe D'Urso
,
Lita Ford
,
Mike Tramp
,
Nilla Nielsen
,
Queen + Adam Lambert
,
Sator
,
Soul Asylum
,
Sulo
,
The Dead Daisies
,
The Georgia Satellites
,
The Goo Goo Dolls
,
The Long Ryders
,
topplista
,
Twisted Sister
,
Volbeat