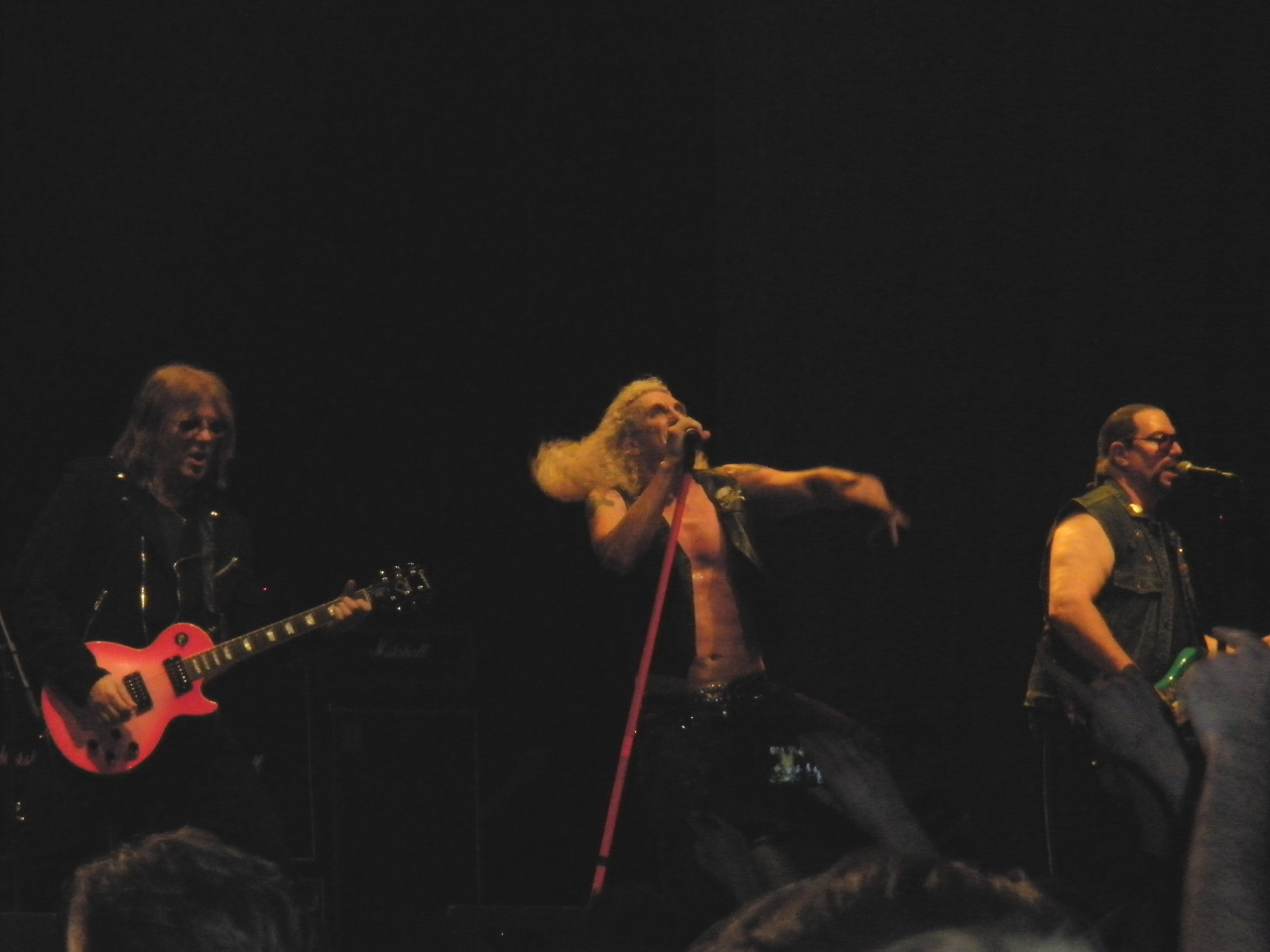 Twisted Sister live i Örebro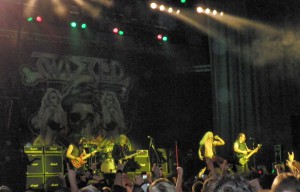 Den 8 maj 2010 såg jag, Magnus och Camilla Metallsvenskan i Örebro. Twisted Sister spelade under konsertdelen av Metallsvenskan på Conventum Arena i Örebro. Även om gubbarna är ca 55-60 år så kan de fortfarande spela tung heavy metal så det står härliga till.
Dee Snider verkar vara mer vältränad än någonsin och studsar fram och tillbaka över scenen under hela konserten. Det är bara en sak vi undrade över – vad gjorde han bakom högtalarna mellan varenda låt?
Gitarristen Jay Jay French presenterade Dee Snider med att han bl a inspirerat olika kvinnors hårstilar under alla år – Bette Midler på 80-talet, Christina Aguilera på 90-talet och numera Lady Gaga.
Jag är väl ingen jättefan av Twisted Sister, men de har gjort några grymma rock'n'roll-låtar i We're Not Gonna Take It och I Wanna Rock. Dessutom gör de under kvällen bl a Under the Blade och Be Chrool to Your Scuel riktigt bra. Tyvärr är ljudet ganska dåligt under konserten (eller dogshit som Dee Snider säger).
Extra kul var att vi bodde på samma hotell som Twisted Sister och hängde i samma hotellbar som hela bandet (utom Dee Snider) under 2 kvällar.
Twisted Sister
Dee Snider (Sång)
Eddie Ojeda (Gitarr)
Jay Jay French (Gitarr)
Mark "The Animal" Mendoza (Bas)
A J Pero (Trummor)
Evenemang
Mina videos
We're Not Gonna Take It