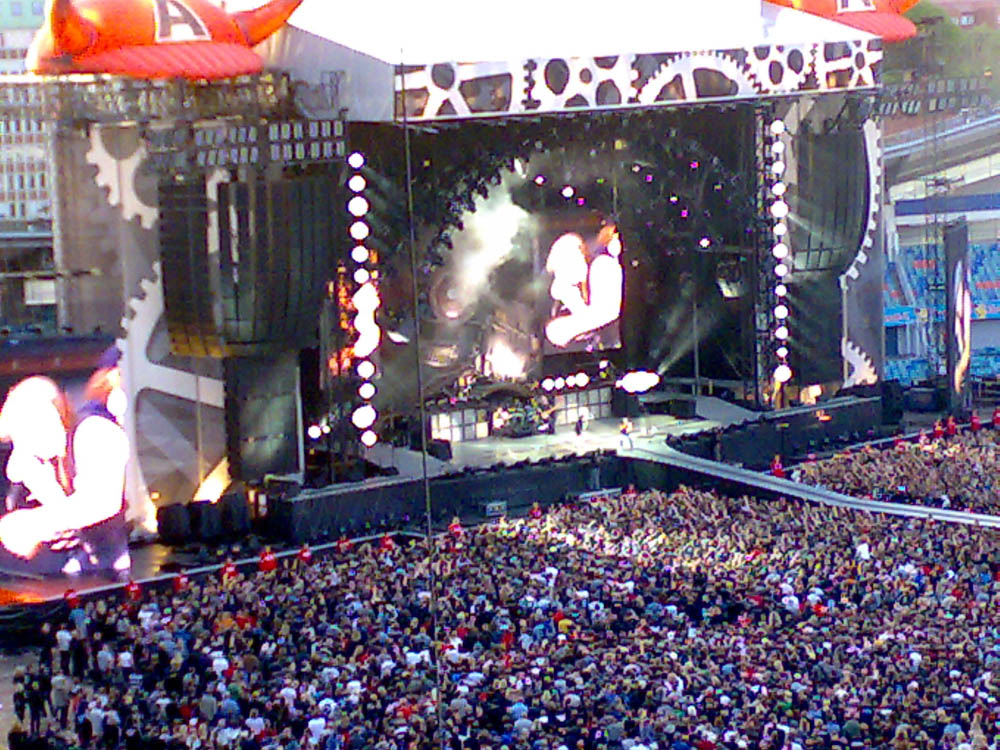 Den 21 juni 2009 såg jag AC/DC på Nya Ullevi i Göteborg. Det var första gången jag såg AC/DC live – något jag väntat på i många år. Det var en bra konsert, men jag hade nästan förväntat mig ännu mer.
Förbanden Bullet och The Answer kunde man varit utan.
Första dryga halvan av konserten var ojämn, det var lite väl många nya låtar, som inte är lika bra som så många andra av AC/DC. Det fanns dock ett antal höjdpunkter som Back in Black, Dirty Deeds Done Dirt Cheap, Thunderstruck och Hells Bells (som börjar med att sångaren Brian Johnson gör en lång rush för att sedan kasta sig upp i den jättelika klockan).
Flera journalister gav Let There Be Rock högsta betyg. Jag tycker låten är riktigt bra, men herregud vad tråkigt ett långt gitarrsolo, som gör den 15 minuter lång blir. Jag tycker alla långa solon är tråkiga – sen får gitarrister, trummisar m m vara hur skickliga som helst.
Avslutningen på konserten är dock helt lysande – You Shook Me All Night Long, T.N.T., Whole Lotta Rosie (med en jättelik uppblåsbar Rosie som grenslar rock'n'roll-tåget), en magnifik Highway to Hell och som avslutning For Those About to Rock (We Salute You).
AC/DC
Brian Johnson (sång)
Angus Young (gitarr)
Malcolm Young (gitarr & kör)
Clive Williams (bas & kör)
Phil Rudd (trummor)
Förband
Publik
58 000
Andra recensioner
4 – Martin Carlsson (Expressen)
4 – Markus Larsson (Aftonbladet)
Mina videos
You Shook Me All Night Long