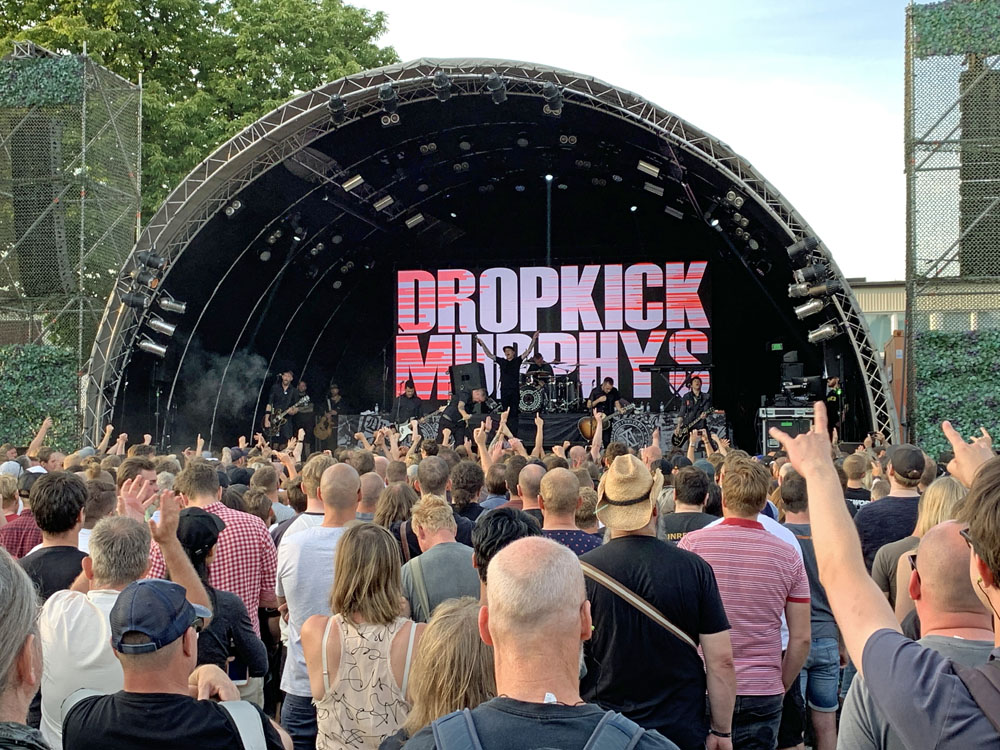 Dropkick Murphys live i Malmö
Den 25 juni 2019 såg jag Dropkick Murphys live i Folkets Park i Malmö.
Jag hade sett Dropkick Murphys live en gång tidigare – förre året i Köpenhamn. Då var de väldigt bra. Jag skulle inte bli besviken idag heller.
Till tonerna av säckpipa kommer Dropkick Murphys in på scen. Efter den inledande "Cadence to Arms" blir det full fart direkt i "The Boys are Back".
"Going Out in Style" är bra. Sedan exploderar det i den fullkomligt lysande "Blood". Det är en av kvällens absolut bästa låtar.
"The Walking Dead" är bra, liksom "The State of Massachusetts". Till skillnad från förra året i Köpenhamn har Ken Casey nu släppt basen och koncentrerar sig helt på sången tillsammans med Al Barr. Det blir faktiskt ännu bättre på detta sätt. Växelsången mellan Ken och Al är en av sakerna som verkligen utmärker Dropkick Murphys.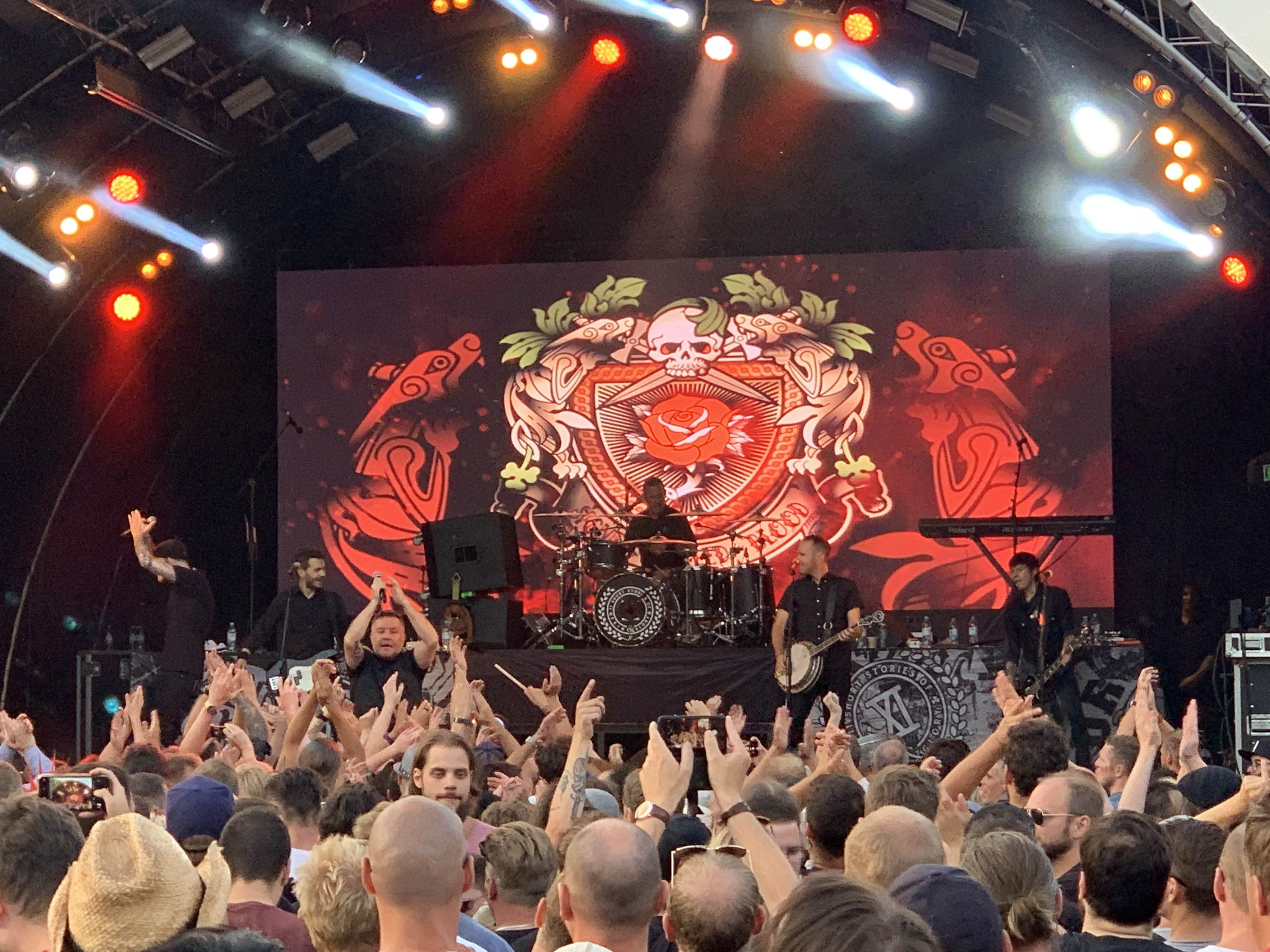 "I Fought the Law" släpptes redan 1960 av The Crickets, men The Clash version är kanske mer känd. Dropkick Murphys gör en härlig version av låten som ligger ganska nära The Clash version. Det är en sanslöst bra låt.
"Paying My Way", "Johnny, I Hardly Knew Ya" och "The Fields of Athenry" är mycket bra. Nu börjar det dock bli lite väl kaosartat bland publiken. Jag vet inte hur många ölflaskor jag ser kastas. Man får hålla sig på behörigt avstånd för att inte riskera att bli dyngsur. Detta är väl en av de mindre bra delarna av en konsert med Dropkick Murphys. En hel del bland publiken är alldeles för fulla.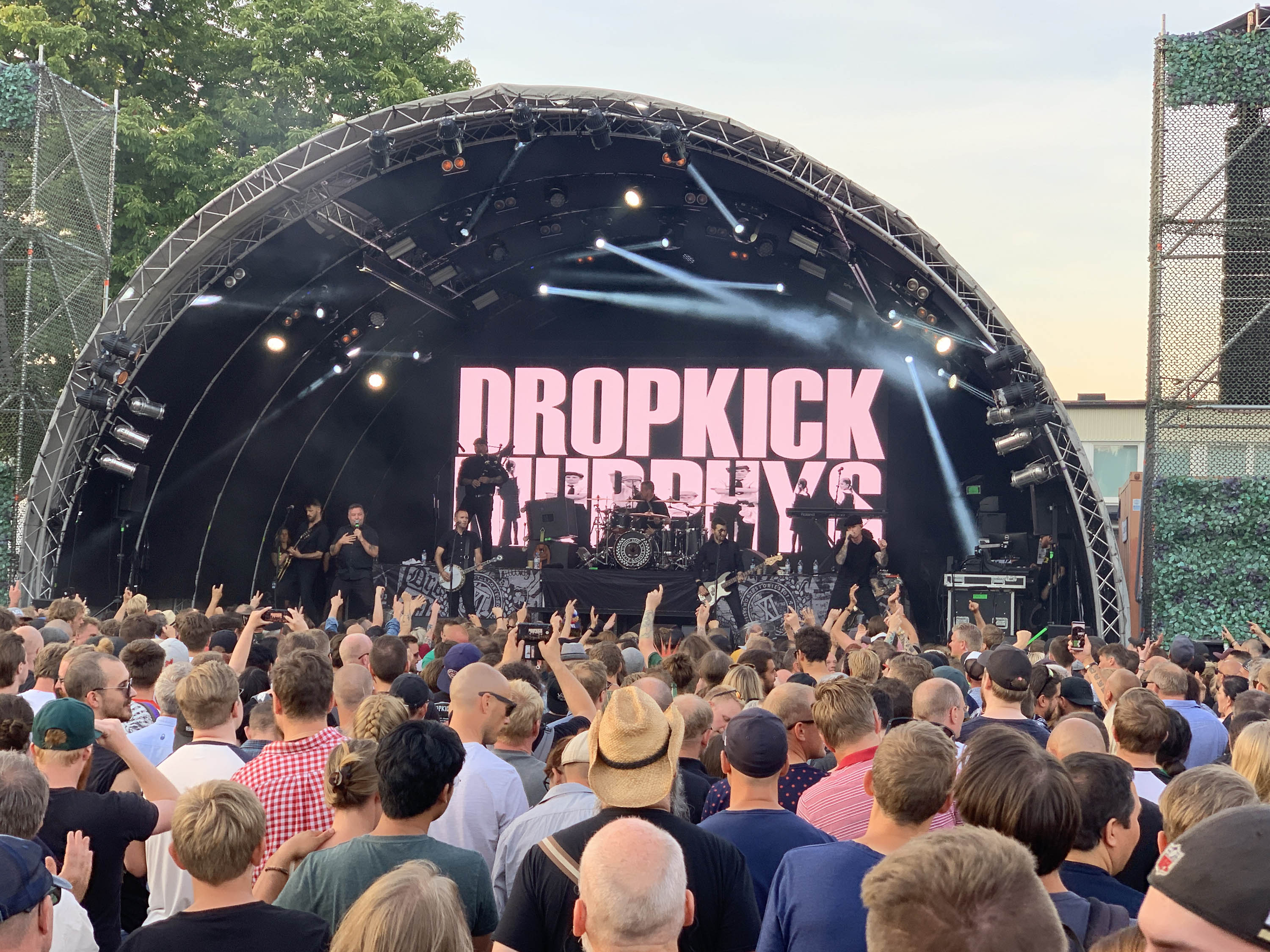 We wanna do this one for our friends in Liverpool Football Club
Dropkick Murphys bjöd på en mycket bra version av "You'll Never Walk Alone" (även om inget slår publikens version på Anfield Road).
Sedan kommer en mycket ösig "The Irish Rover". Jäklar vad bra den var.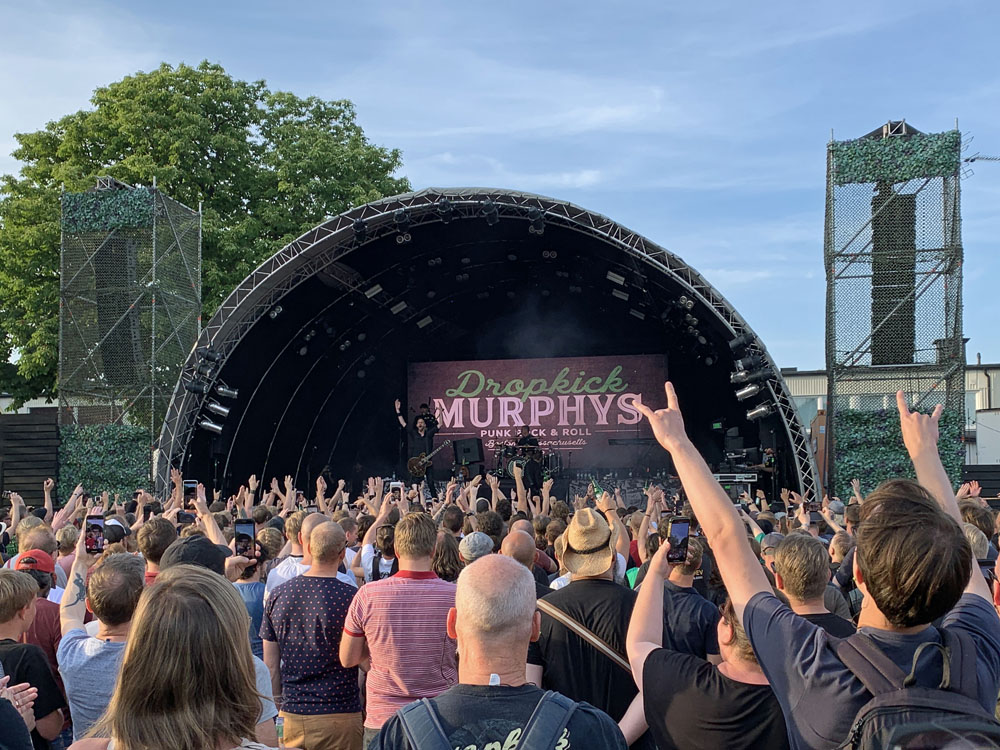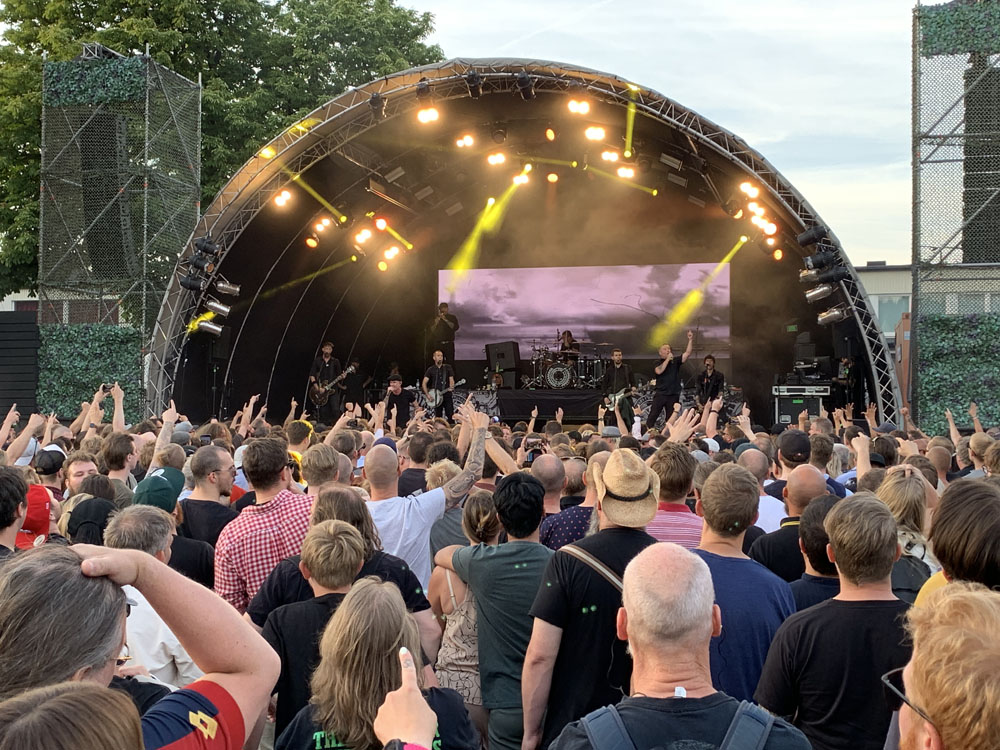 Extranumren är enormt bra. Först "Worker's Song", sedan "I'm Shipping Up to Boston" och den avslutande "Until the Next Time" är Dropkick Murphys tar upp massor av folk från publiken på scen. En häftig avslutning på en häftig konsert.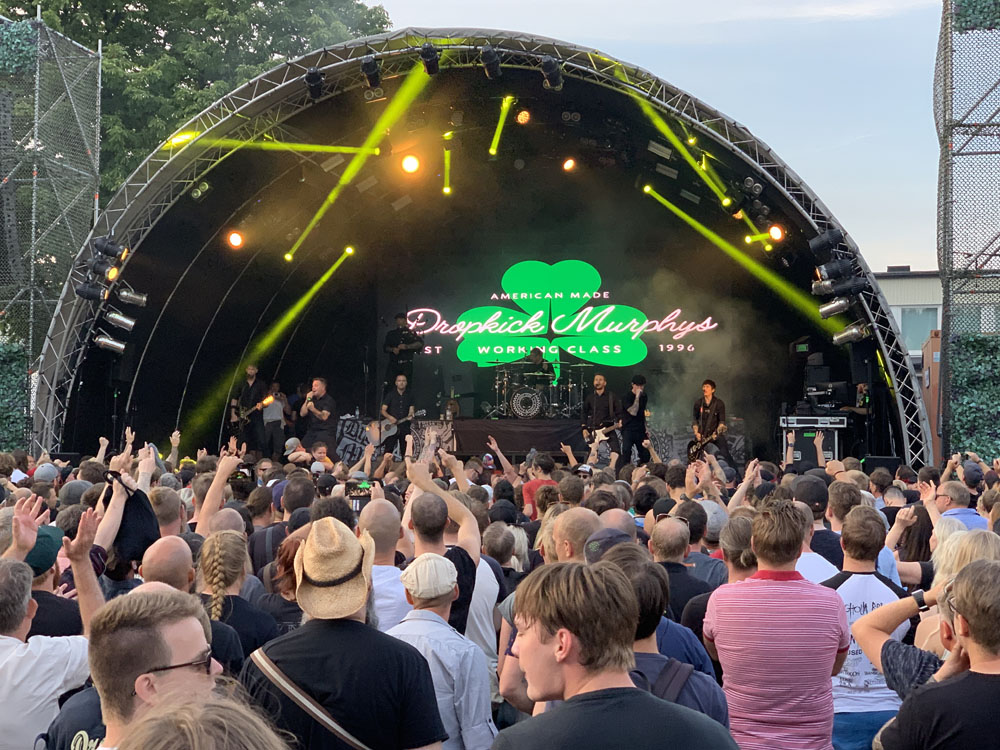 Bästa låtarna var "Blood", "I Fought the Law", "You'll Never Walk Alone", "The Irish Rover", "Going Out in Style", "Worker's Song" och "Shipping Up to Boston".
Dropkick Murphys
Ken Casey (sång)
Al Barr (sång)
James Lynch (gitarr, sång)
Matt Kelly (trummor, bodhran, sång)
Tim Brennan (dragspel, mandolin, bouzouki, klaviatur, flöjt, sång)
Jeff DaRosa (banjo, mandolin, bouzouki, munspel, sång)
Övriga musiker
Lee Forshner (säckpipa)
Kevin Rheault (bas)
Publik
Ca 2 900
Förband
Hela konserten