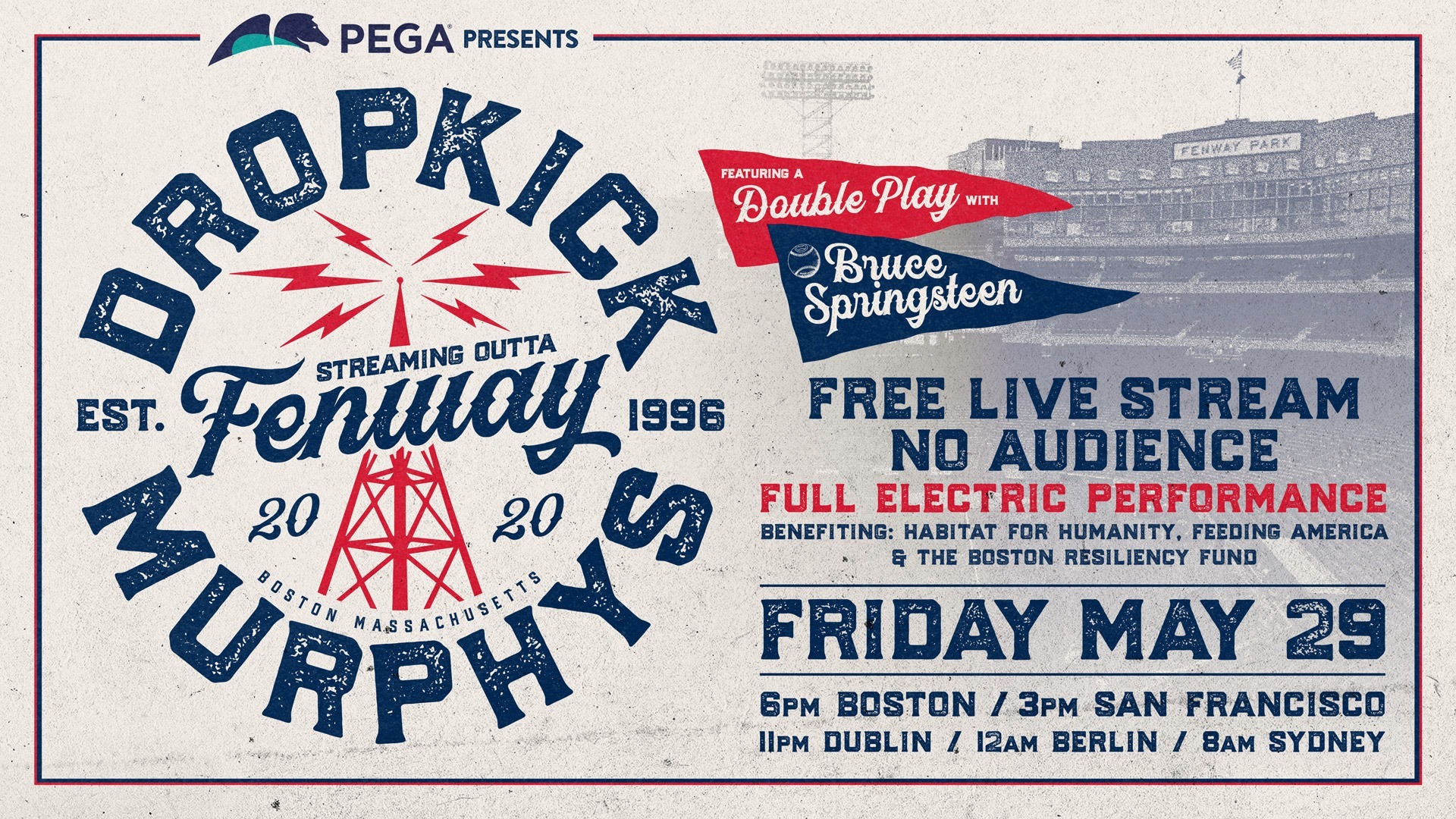 Dropkick Murphys – Streaming outta Fenway
Den 29 maj 2020 såg jag en livestreamad konsert med Dropkick Murphys, "Streaming outta Fenway".
Jag har sett Dropkick Murphys live 3 gånger, senast i februari 2020.
Den livestreamade konserten utan publik sändes på bl a YouTube och Facebook och startade efter midnatt och pågick 2 timmar. Det var en ganska bra konsert, men det blir förstås inte samma sak som att vara på plats under en livekonsert.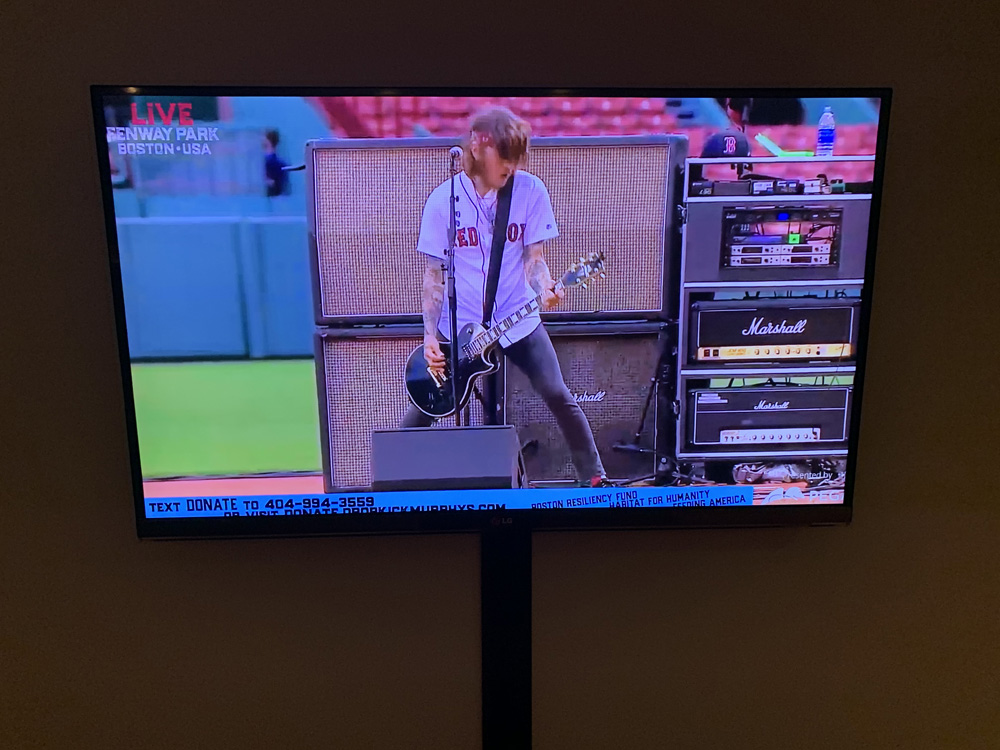 Jag såg en livestreamad konsert med DKM för 1,5 månad sedan och den tyckte jag var bättre. Dels beror det på låtvalen, men det kändes ännu mer konstigt att spela utan publik på en jättestor arena än på en mindre rockklubb.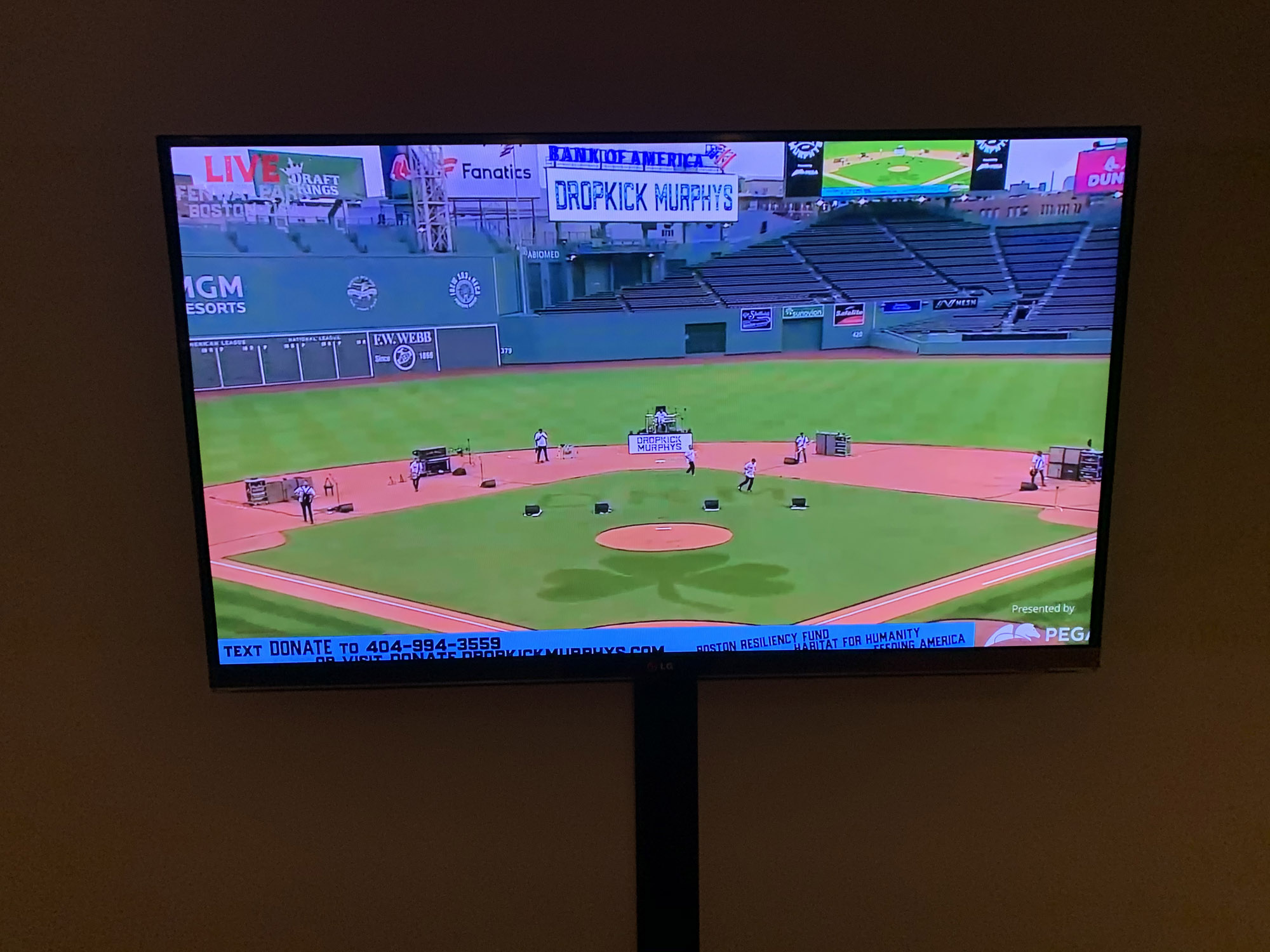 En höjdpunkt var förstås de båda låtarna Dropkick Murphys och Bruce Springsteen spelade tillsammans, "Rose Tattoo" och "American Land". Bruce var med på storbildskärmen via länk från New Jersey.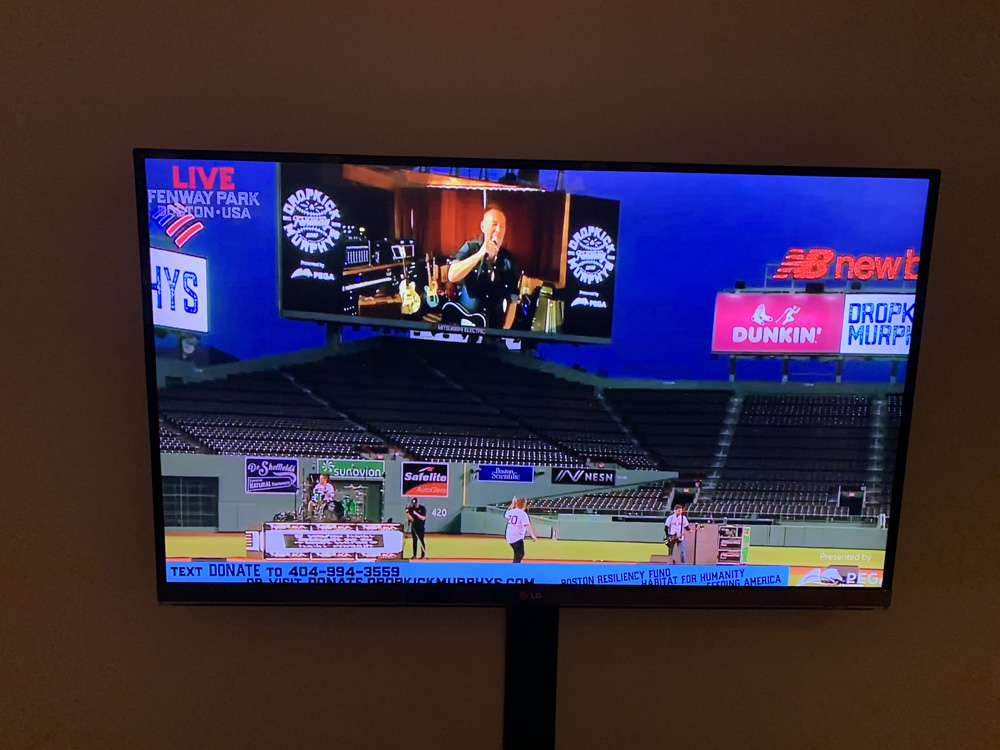 De bästa låtarna under konserten var "The State of Massachusetts", "The Auld Triangle", "Johnny, I Hardly Knew Ya", "Out of Our Heads", "American Land" och "I'm Shipping Up to Boston".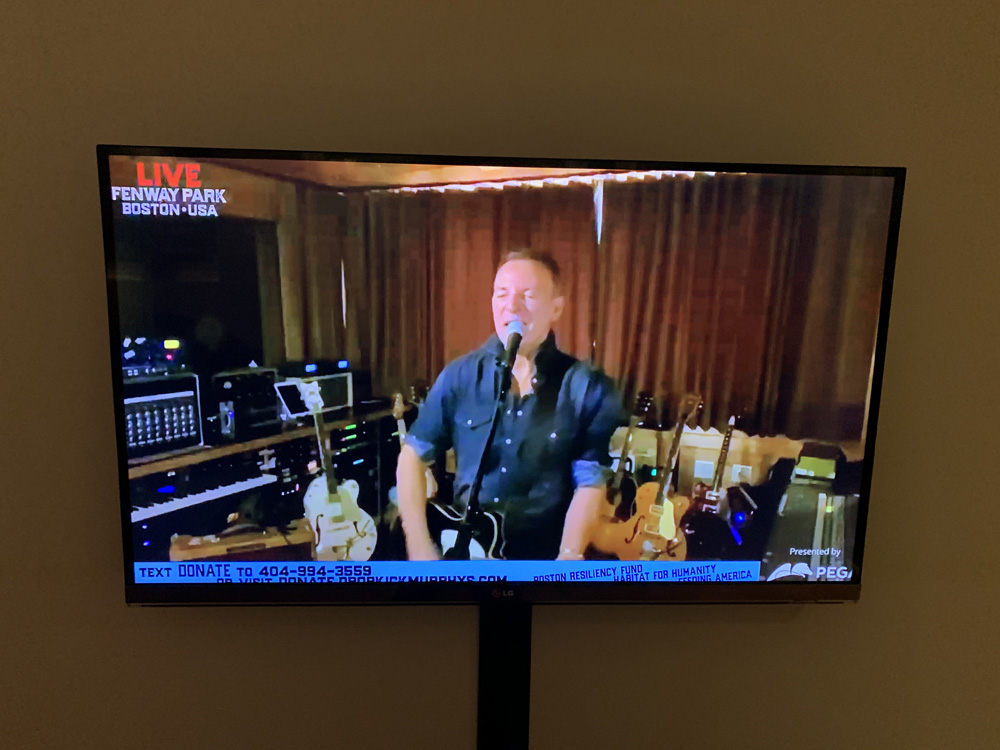 Dropkick Murphys
Ken Casey (sång)
Al Barr (sång)
James Lynch (gitarr, sång)
Matt Kelly (trummor, bodhran, sång)
Tim Brennan (dragspel, mandolin, bouzouki, klaviatur, flöjt, sång)
Jeff DaRosa (banjo, mandolin, bouzouki, munspel, sång)
Övriga musiker
Kevin Rheault (bas)
Lee Forshner (säckpipa)
Bruce Springsteen (sång, gitarr – låt 25-26)