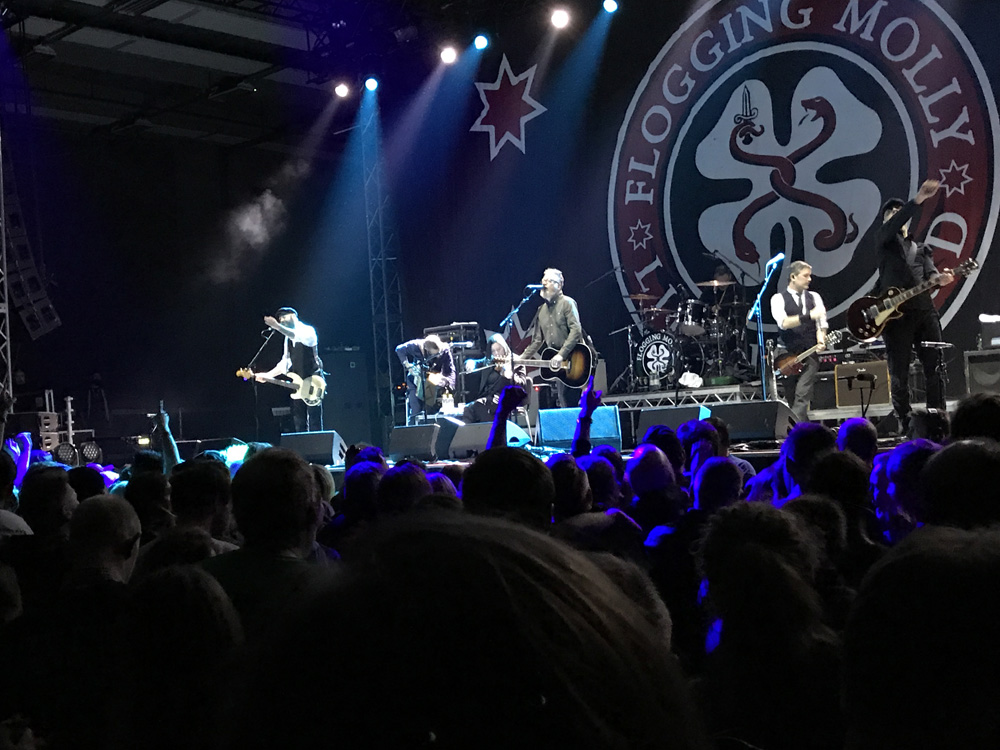 Flogging Molly live i Köpenhamn
Den 9 februari 2018 såg jag Flogging Molly live i Valby-Hallen i Köpenhamn.
Jag har lyssnat en del på Flogging Molly på Spotify och YouTube, men hade aldrig tidigare sett dem live. Mina förväntningar var höga – och de skulle överträffas med råge.
Om Glen Matlock var lite trött så var Flogging Molly den raka motsatsen – jäklar vilken energi och glädje på scen.
Flogging Molly kom in på scen och river loss den strålande "The Hand of John L. Sullivan" från senaste albumet "Life Is Good" i ett rasande tempo. Det är så här man startar en rockkonsert 🙂
"Swagger" följer och är nästan lika bra. Sedan kommer en av deras mest kända, och bästa låtar – "Drunken Lullabies". Det är ett otroligt ös – både på bandet och publiken. Det kunde varit bättre ljud, men ingen bryr sig. Valby-Hallen är utsåld, 4 000 människor och jag undrar hur många tusen liter öl de sålde denna kväll.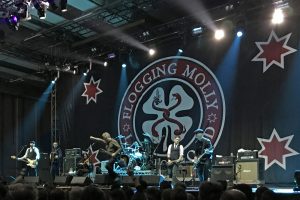 "The Days We've Yet to Meet" är lite lugnare, men den är mycket bra ändå och har en skön melodi.
Bridget Regan spelar tin whistle på inledningen av "Life in a Tenement Square" innan hennes man, Dave King börjar sjunga. "Float" är lite sämre, men sedan är det full fart igen i "Tobacco Island".
Har det varit bra ös innan undrar jag inte om det ökar ännu mer i den sanslösa "Devil's Dance Floor". Dave King är helt lysande, liksom resten av Flogging Molly. Vilket otroligt bra liveband!
"Crushed (Hostile Nations)" är en bra låt och helt plötsligt glider den över i Queens "We Will Rock You". Den bästa (någorlunda) lugna låten under kvällen är "If I Ever Leave This World Alive". Det är allsång, det är glädje, det är bra musik – det är helt enkelt förbannat kul.
Det blir full fart igen i härliga "What's Left of the Flag". Irländsk musik är lysande.
Flogging Molly avslutar en fullkomligt lysande konsert på bästa sätt. "The Seven Deadly Sins" i ett sanslöst tempo är så jäkla bra.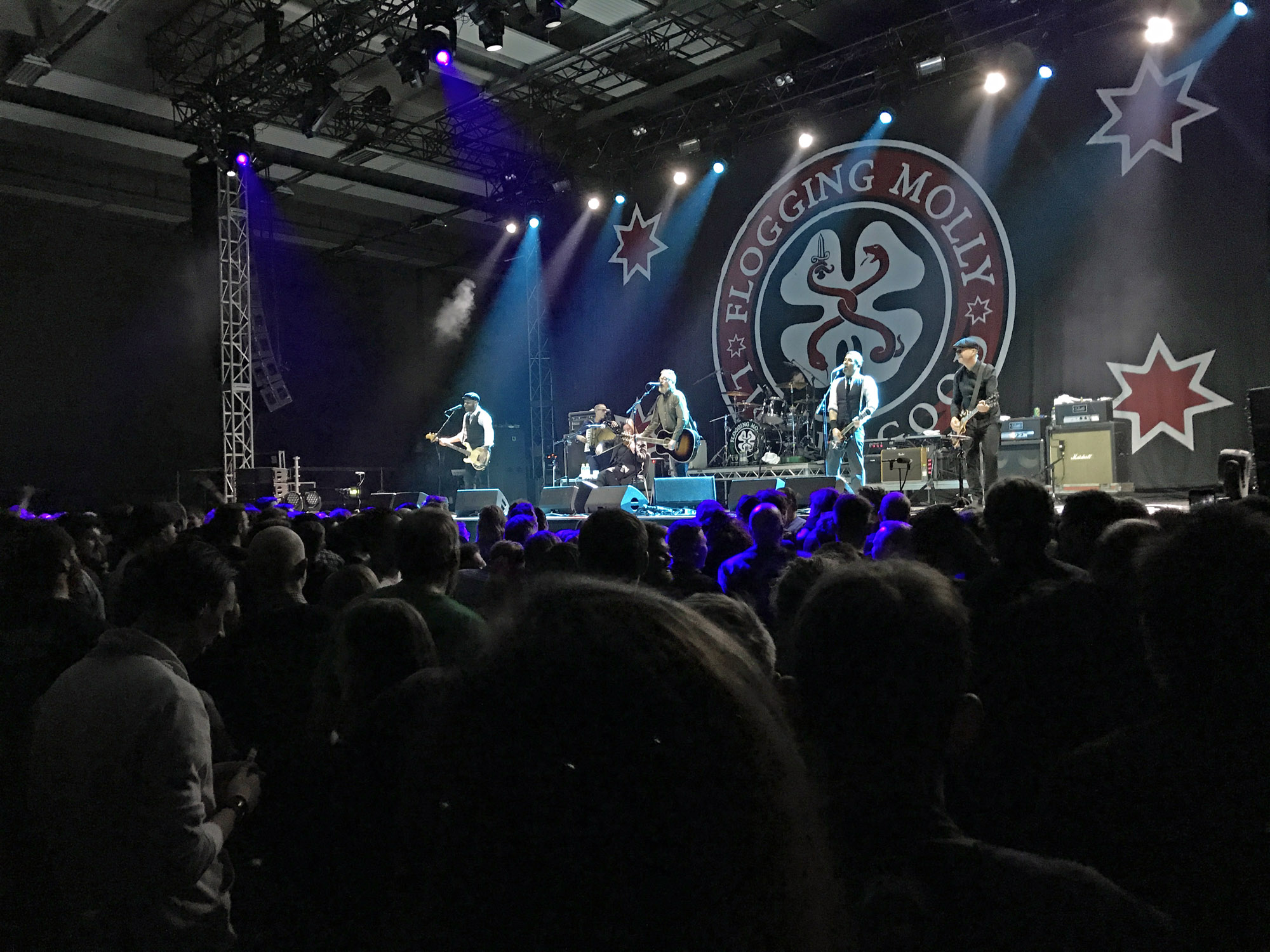 Flogging Molly
Dave King (sång, gitarr & bodhran)
Bridget Regan (violin, tin whistle & sång)
Dennis Casey (gitarr & sång)
Matt Hensley (dragspel, concertina & sång)
Nathen Maxwell (bas & sång)
Bob Schmidt (mandolin, banjo & sång)
Mike Alonso (trummor & slagverk)
Publik
4 000 st
Övriga artister