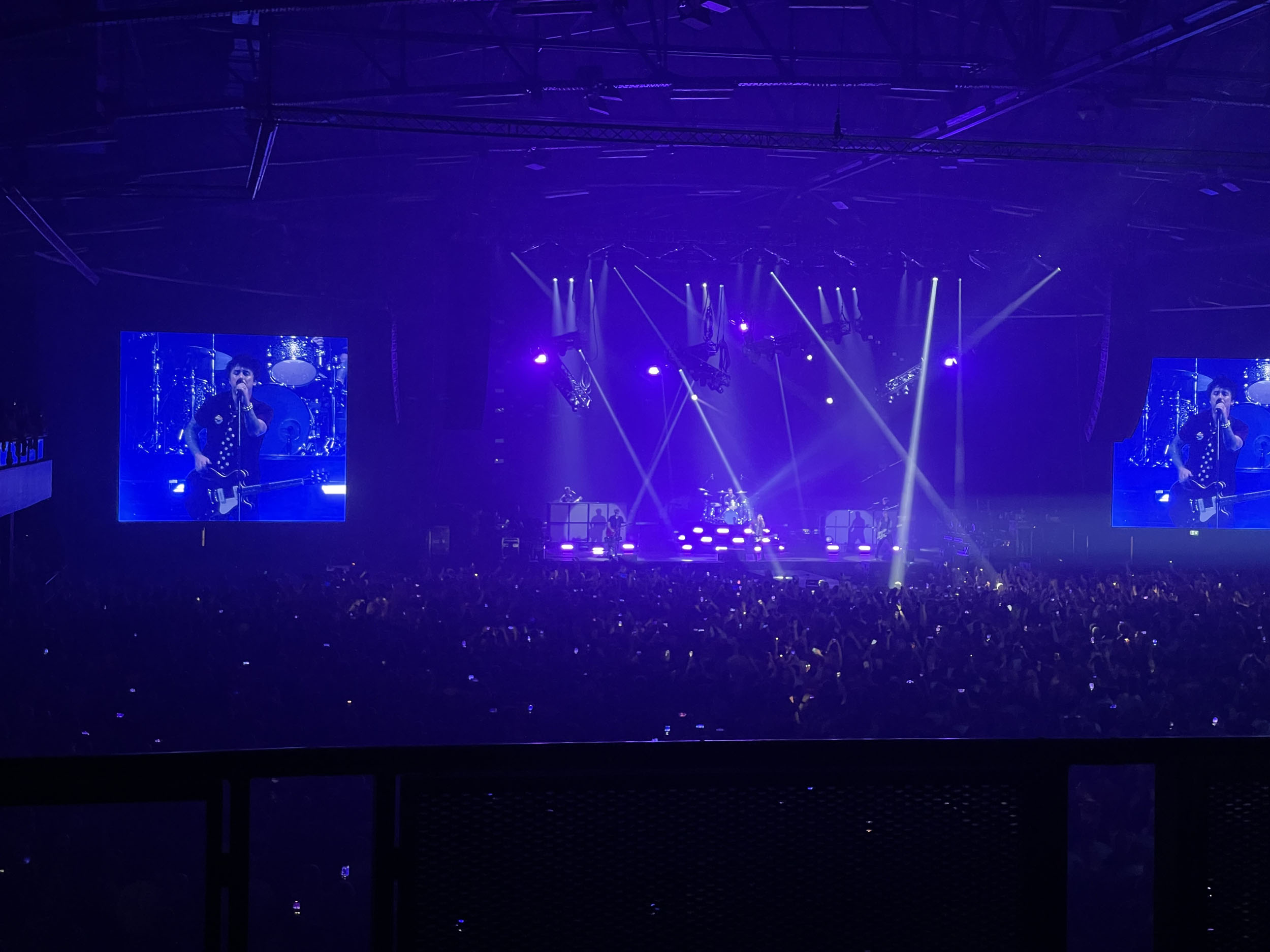 Green Day live i Köpenhamn
Den 7 juni 2022 såg jag Green Day live på Forum i Köpenhamn.
Det hade gått 5 år sedan jag sett Green Day live och detta var en av de konserter jag sett fram emot mest under en lång tid. Green Day är ett av världens bästa liveband.
Till stort jubel kommer Green Day in på scen och inleder med en grym version av "American Idiot". Den följs av en lika bra "Holiday".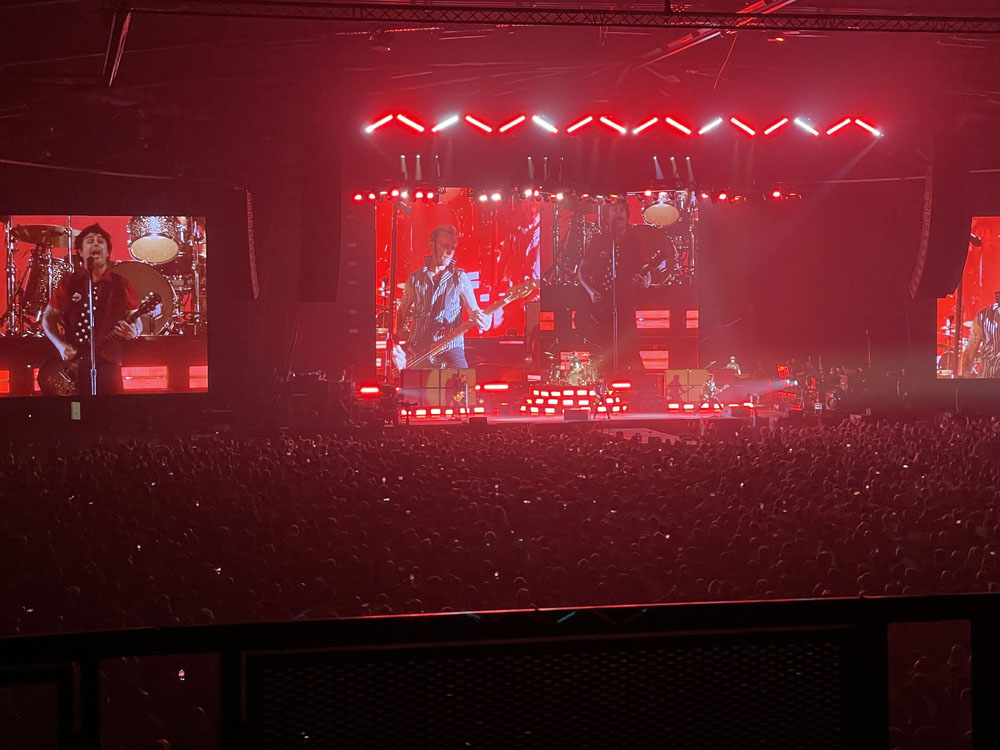 "Know Your Enemy" är en av Green Days allra bästa låtar. Det var som vanligt ett fantastiskt ett härligt tryck låten igenom. Wow! Vilken enorm inledning på en konsert 🙂
Lite senare tog det fart igen med "Longview" och "Welcome to Paradise". Under pandemin har Green Day passat på att spela in lite nya låtar. En av dessa är covern av Kiss låt "Rock and Roll All Nite". Publiken bjöd på allsång och det var en lysande version Green Day bjöd på.
Efter drygt halva konserten kom vid sidan av inledningen det bästa partiet under konserten. Det började med en härlig version av "St. Jimmy" och sedan kom en helt fantastisk "When I Come Around".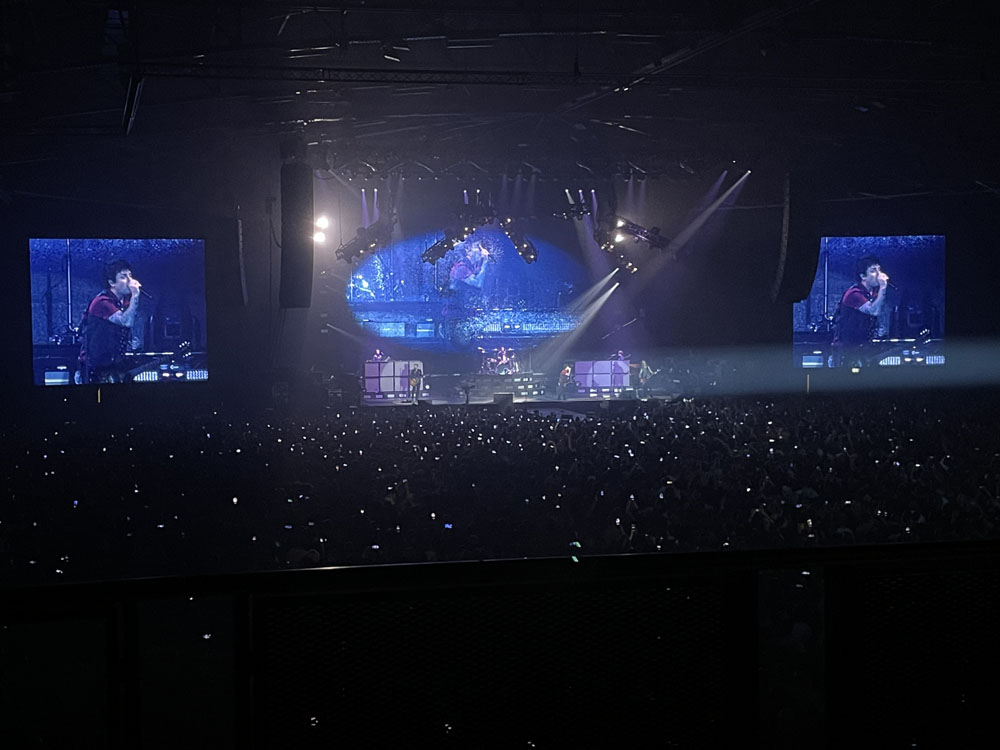 "21 Guns" var kanonbra, men allra bäst var "Minority". Detta är en helt makalöst bra låt som jag kan lyssna på hur många gånger som helst. Dessutom är det den enda låten som Billie Joe Armstrong spelar munspel under.
I wanna be the minority
I don't need your authority
Down with the moral majority
'Cause I wanna be the minority
Därefter kommer covern av Operation Ivy:s låt "Knowledge" när en tjej får komma upp på scen och spela gitarr, men i synnerhet den suveräna "Basket Case". Herregud vilken ös det är. En riktigt klassiker.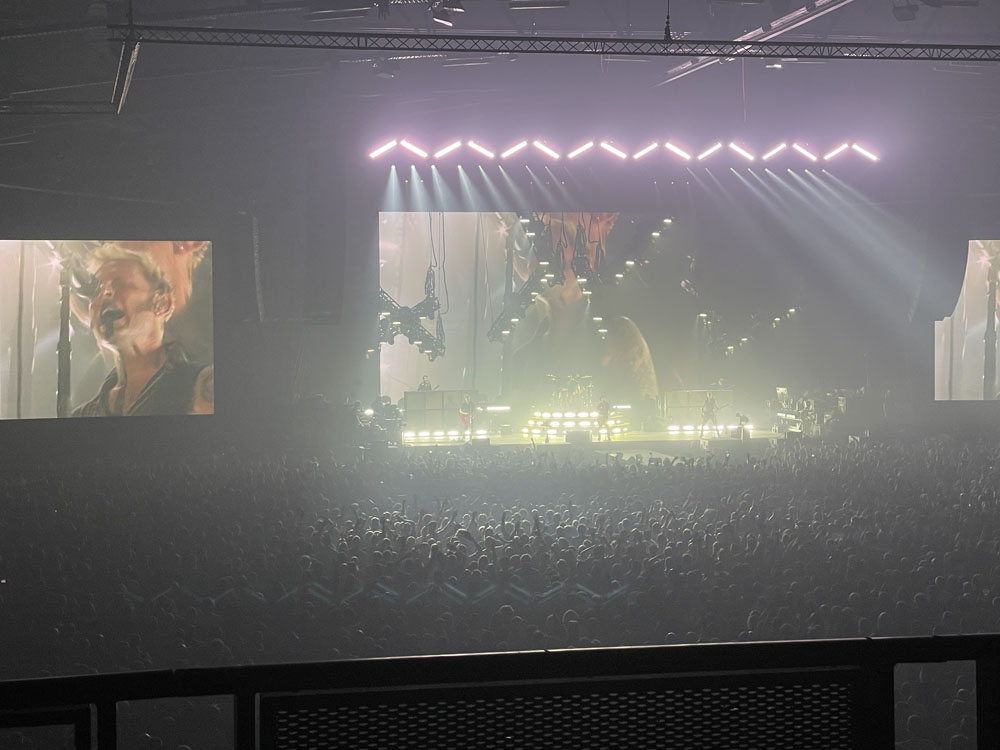 Sedan följer några mindre bra låtar, men konserten avslutas på bästa sätt. Först en lugn "Wake Me Up When September Ends" och sedan en lång och ösig "Jesus of Suburbia".
Därefter lämnar alla i bandet scenen – utom Billie Joe Armstrong som avslutningsvis själv spelar en helt magisk "Good Riddance (Time of Your Life)".
Det var en helt fantastisk konsert. De bästa låtarna var "Minority", "Know Your Enemy", "When I Come Around", "Basket Case", "Good Riddance (Time of Your Life)" och "American Idiot".
Green Day
Billie Joe Armstrong (sång, gitarr, munspel)
Mike Dirnt (bas, sång)
Tré Cool (trummor, slagverk, sång)
Övriga musiker
Jason White (gitarr, kör)
Jason Freese (keyboards, dragspel, gitarr, kör)
Kevin Preston (gitarr, kör)
Förband