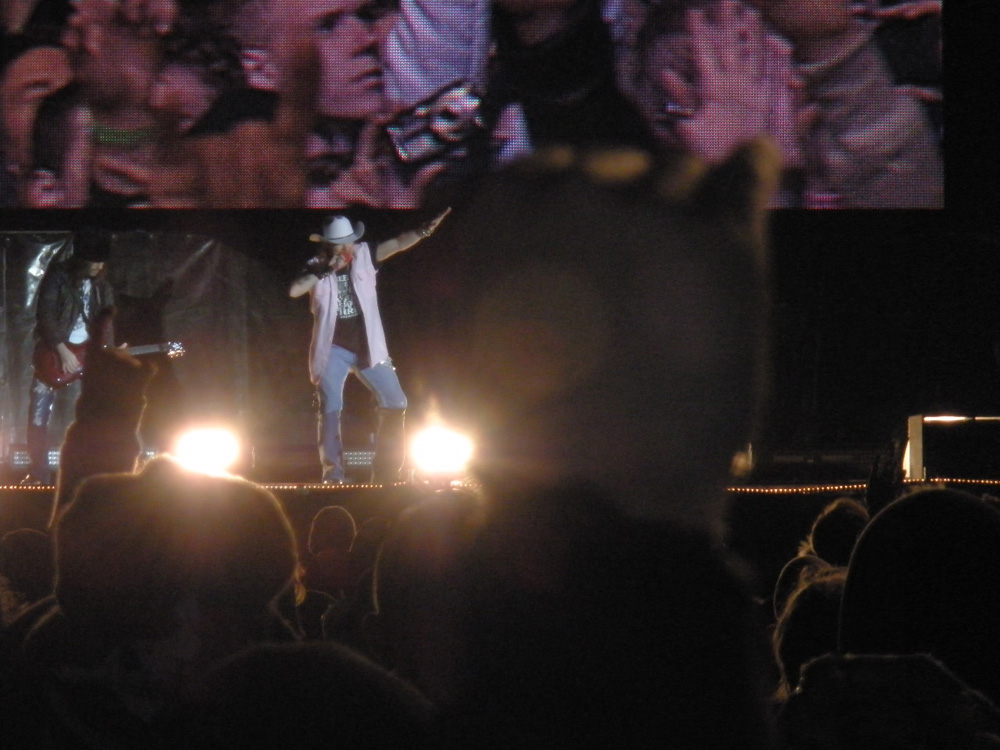 Guns n'Roses live i Norje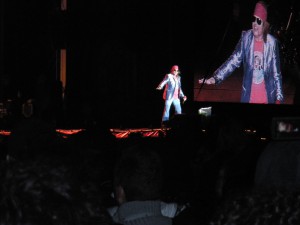 Den 12 juni 2010 såg jag Guns n'Roses live på Sweden Rock Festival i Norje.
Förra gången jag såg Guns n' Roses 1993 i Köpenhamn. Då fick vi vänta över 1 timme efter utsatt tid på att bandet skulle stå på scen. Sedan var det faktiskt ingen vidare bra konsert.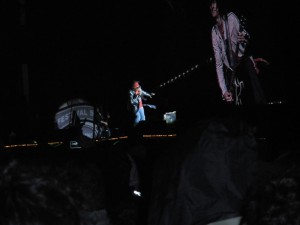 När man läser Slash biografi får man intrycket av att Axl Rose verkar vara ganska knäpp. Detta visade han prov på genom att komma in på scen 50 minuter försenad. Det är något man verkligen inte gör på Sweden Rock Festival – i synnerhet inte om man är sist ut sista dagen samtidigt som det småregnar och är ganska kallt. Det var ett helt otroligt buande, svärande osv, och minst 1/3 av publiken hade gått hem när Guns n' Roses kom in på scen och när de spelat klart var mindre än hälften kvar. Så går det om man beter sig som en idiot.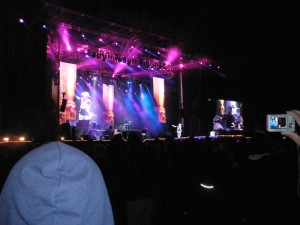 När Axl Rose och resten av Guns n' Roses väl är på scen visar de dock att de fortfarande kan spela rock'n'roll och bjuda på en stundtals lysande rockshow.
Nu är Slash, Duff, Izzy och Matt inte längre med i Guns n' Roses. Kvar är bara Axl Rose och Dizzy Reed. Den som därmed tror att Guns n' Roses av idag inte är något att se har helt fel. De är fortfarande ett jäkla bra rockband – inte minst gitarristerna DJ Ashba, Richard Fortus och Ron Thal. Och på scen är Axl Rose fortfarande grym. Rösten håller nästan lika bra som förr och han kutar fortfarande omkring som en galning.
Låtarna från den nya skivan är dåliga, men de gamla klassikerna är precis lika bra som förr. Bäst är Welcome to the Jungle, You Could Be Mine, Sweet Child O' Mine, November Rain, Knockin' on Heaven's Door och Paradise City.
Guns n'Roses
Axl Rose (Sång)
Dizzy Reed (Klaviatur)
Tommy Stinson (Bas)
Dj Ashba (Gitarr)
Richard Fortus (Gitarr)
Ron Thal (Gitarr)
Chris Pitman (Klaviatur)
Frank Ferrer (Trummor)
Evenemang
Andra recensioner
2 – Anders Dahlbom (Expressen)
2 – Markus Larsson (Aftonbladet)
Videos
Welcome to the Jungle
Sweet Child O' Mine
November Rain
Paradise City