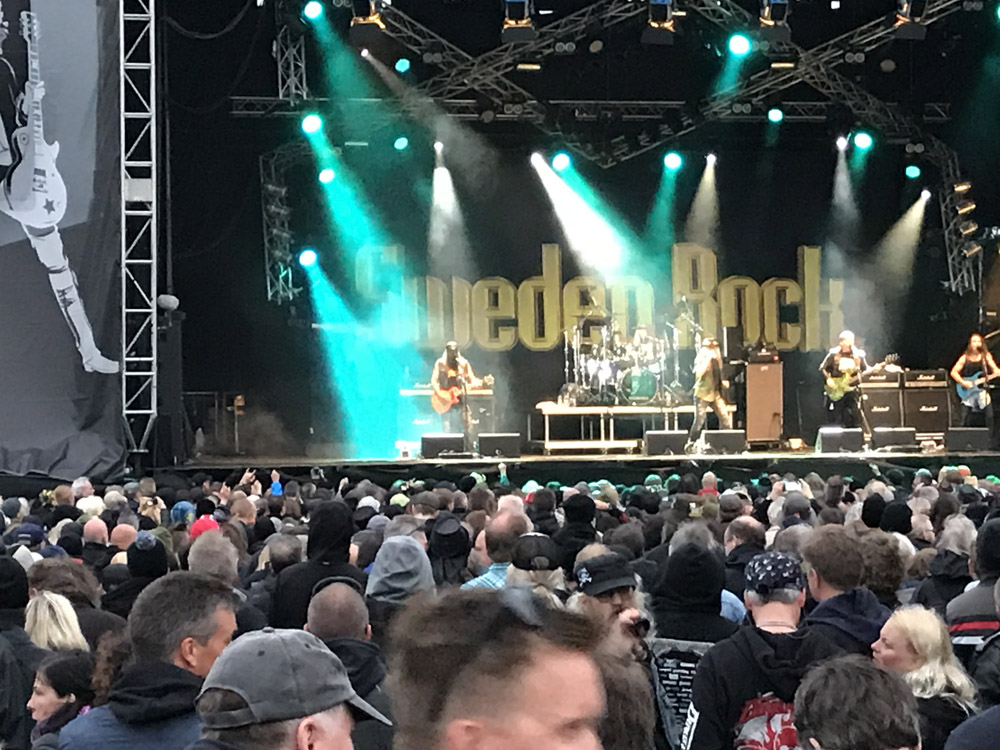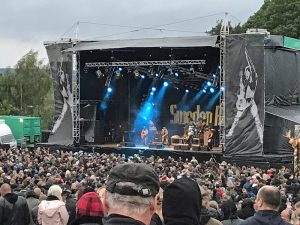 Den 7 juni 2017 såg jag Helix live på Sweden Rock Festival i Norje. De spelade på Sweden Stage.
Helix är ett kanadensiskt band som bildades redan 1974. 10 år sedan fick de en jättestor hit med "Rock You". Jag kommer ihåg att vi lyssnade en hel del på "Rock You" under 80-talet, men annars har jag aldrig lyssnat så mycket på Helix.
Helix gjorde en helt OK spelning. Det är bra hårdrock även om det finns många andra band som är bättre. Bästa låtarna var "Rock You", "Wild in the Streets", "When the Hammer Falls" och "Gimme Gimme Good Lovin'".
Helix
Brian Vollmer (Sång)
Kaleb "Duckman" Duck (Gitarr)
Chris Julke (Gitarr)
Daryl Gray (Bas, keyboards, piano)
Greg "Fritz" Hinz (Trummor)
Evenemang
Videos
Rock You