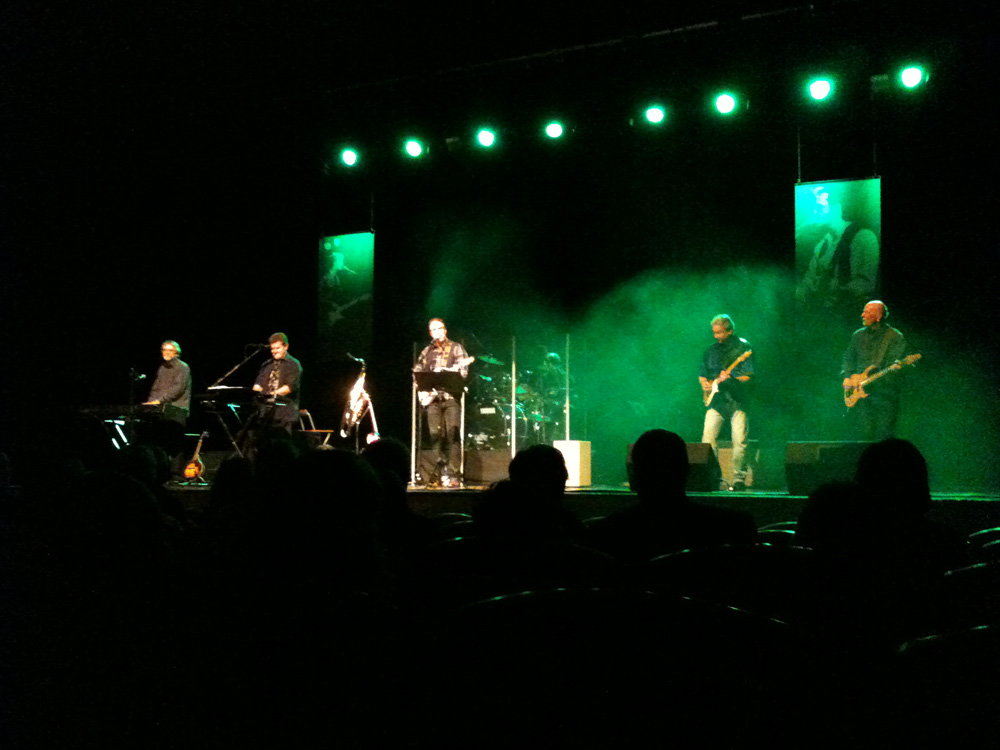 Ikaros – The Björn Afzelius story – live i Kalmar
Den 6 november 2009 såg jag The Björn Afzelius story med gruppen Ikaros i Kalmarsalen. Jag har alltid gillat Afzelius musik, men den här kvällen var riktigt dålig.
Till att börja med var bandet Ikaros ingen höjdare – en riktigt dålig sångare och en nästan lika dålig trummis. Emellanåt var det nästan rena massakern på lysande rocklåtar som maldes ner i något jäkla dansbandstempo.
Som inte det var nog så envisades sångaren/berättaren med att dra sin egen vänstersörja gång på gång. Visst, Björn Afzelius var socialist och skrev politiska sånger, men han hade samtidigt humor och nedlät sig aldrig till att stå och snacka skit på scenen.
Setlista
Ingenting förändras av sig själv
Juanita
Arvidsson på svetsen
The American way
Evelina
En kungens man
Klasslåt
Till min kära
DSB-blues
Dockhemmet
Som en duva
Don Quixote
Tusen bitar
Vinterbruden
Ikaros
Sång till friheten
Europa
Övriga låtar minns jag inte
Ikaros
Lennart Wantzin (sång & gitarr)
Hasse Johansson (bas)
Jonny Andersson (synthesizer, dragspel, saxofon & sång)
Lasse Fornave (piano, mandolin & sång)
Håkan Herlogson (gitarr)
Christer Fredriksson (trummor)