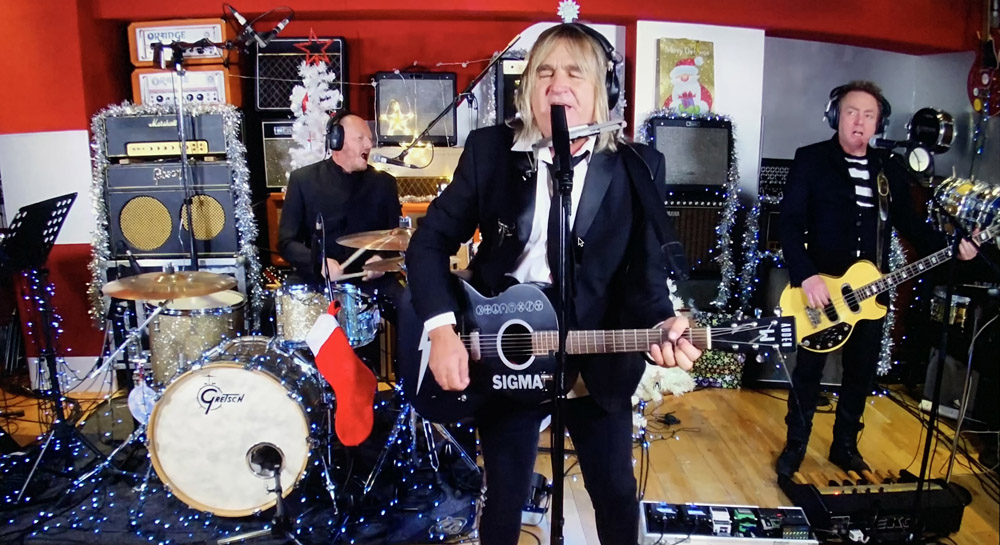 The Alarm – The Christmas Gathering
Den 19 december 2020 såg jag "The Christmas Gathering" med The Alarm som livestreamades från Prestatyn.

Jag har sett The Alarm live 1 gång och Mike Peters solo live 1 gång. The Alarm har alltid varit ett grymt bra band och de har hur många bra låtar som helst.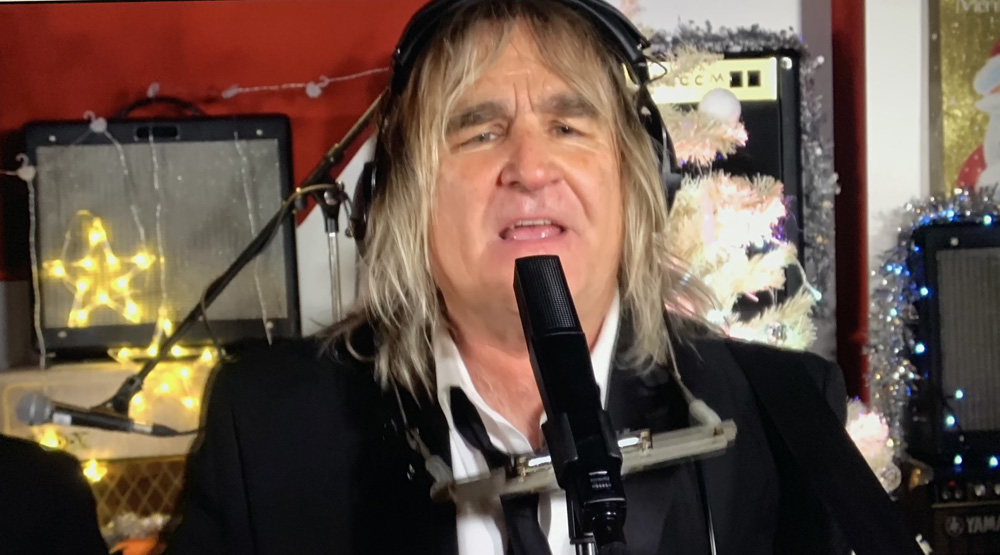 "The Christmas Gathering" sändes via Moment House. "Publiken" hade köpt biljetter i förväg. Man kan egentligen inte kalla det för konsert och jag undrar om ens någon del sändes live – det kändes inte så.
Både ljud och bild var kanonbra (kanske det allra bästa jag sett i en livestreamad konsert), men det hjälpte tyvärr inte. Tråkigt nog var detta en av de sämsta livestreamade konserter jag sett – och då spelades ändå några kanonlåtar. Jag hade förväntat mig en riktig livekonsert (ja, streamad då), men detta var en blandning av livemusik i studion, ett par livevideos som var filmade tidigare under året och prat. Låt bandet vara i fokus och musiken tala. Bandledarens fru är jag totalt ointresserad av och att säga "Christmas Time" i varenda jävla låt blir fruktansvärt löjligt.
Den bästa låten under konserten var "45 R.P.M." (äntligen lite elgitarr). Andra bra låtar var "Where Were You Hiding When the Storm Broke?", "Sixty Eight Guns", "The Stand" (munspel) och "Blaze of Glory" (mer munspel). Annars var trummisen "Smiley" bäst.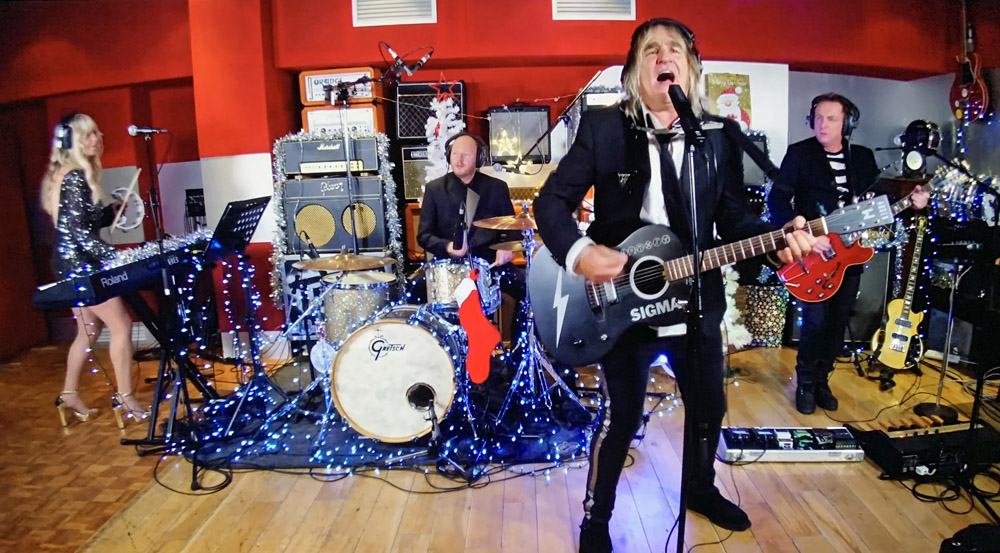 Setlista
Merry Xmas Everybody (cover av Slade)
We Are the Light
Marching on
Where Were You Hiding When the Storm Broke?
Sixty Eight Guns
Walk Forever By My Side
Spirit of '76
Rescue Me
Happy Xmas (War Is Over) (cover av John Lennon)
To the End (?)
Beautiful
The Stand
Rain in the Summertime
In the Poppy Fields (från sommaren 2020)
Breathe
Strength
Happy Xmas (War Is Over) (cover av John Lennon) (från september 2020)
Christmas Time
Superchannel
My Town
Merry Christmas Everyone (?)
Ever After (?)
Two Rivers
Love, Hope and Strength (?)
Blaze of Glory
45 R.P.M.
Staying Alive (men för helvete…)
The Alarm
Mike Peters (sång, gitarr, munspel, bastrumma)
James Stevenson (bas, gitarr, sång)
Steve "Smiley" Barnard (trummor, sång)
Jules Peters (keyboards, sång)