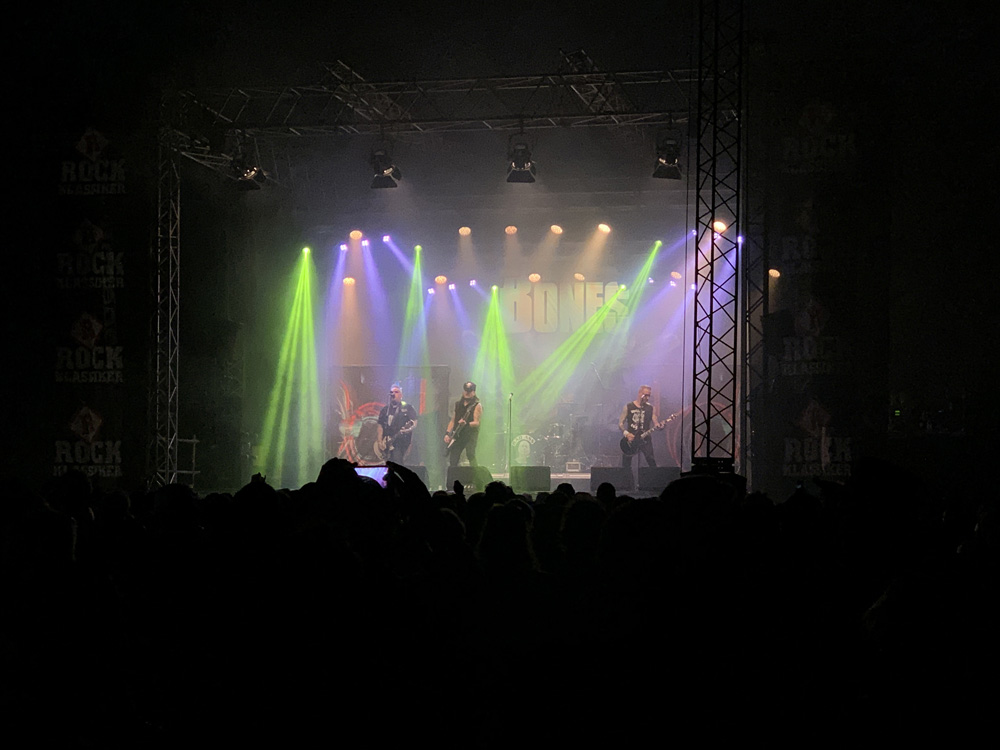 Den 8 juni 2019 såg jag The Bones live på Sweden Rock Festival i Norje. De spelade på Rockklassiker Stage.
Ett av de band jag hade sett fram emot mest att se på årets Sweden Rock Festival var Karlskronabandet The Bones, som jag har ett par skivor med, men aldrig hade sett live tidigare.
The Bones spelade sist på lördagskvällen på Rockklassiker Stage och blev det sista bandet jag såg på festivalen. Det kunde inte slutat på bättre sätt.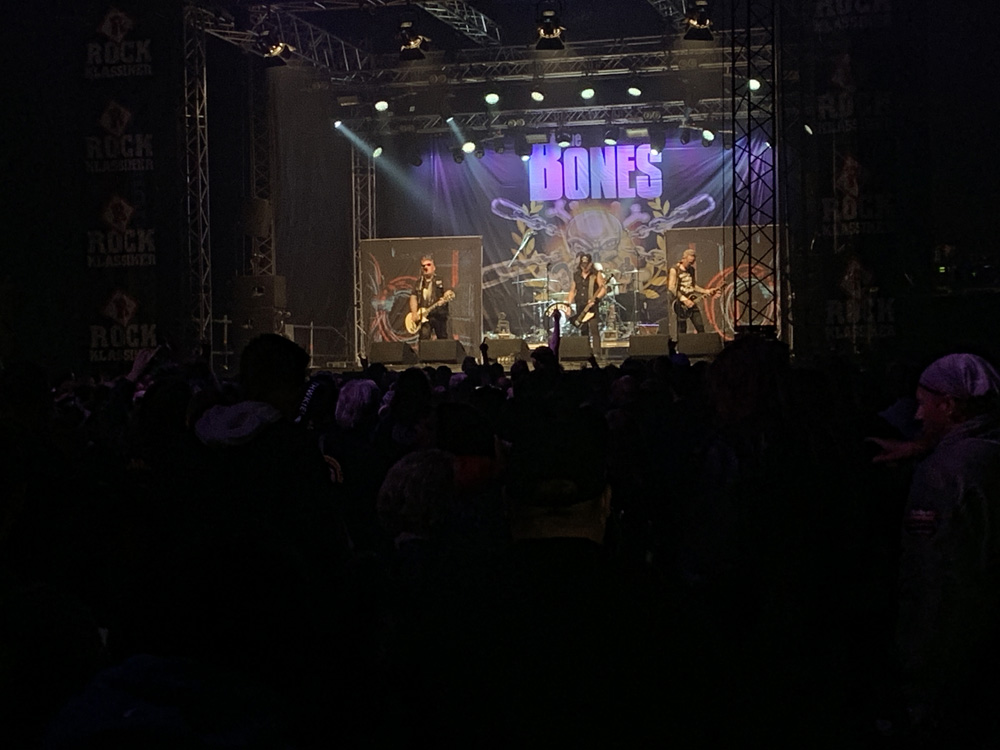 The Bones kommer in på scen och kör igång sin härliga punkrock direkt. Fullt ös. Jag vet tyvärr inte vad så många av deras låtar heter, men några låtar in i spelningen kom "Shooting Blanks" som var spelningens bästa låt.
Lite senare kom "Not a Love Song", som även innehöll delar av Bonnie Tylers "It's a Heartache".
På slutet spelades även "Denial".
The Bones var en perfekt avslutning på Sweden Rock Festival 2019. Fullt ös hela tiden.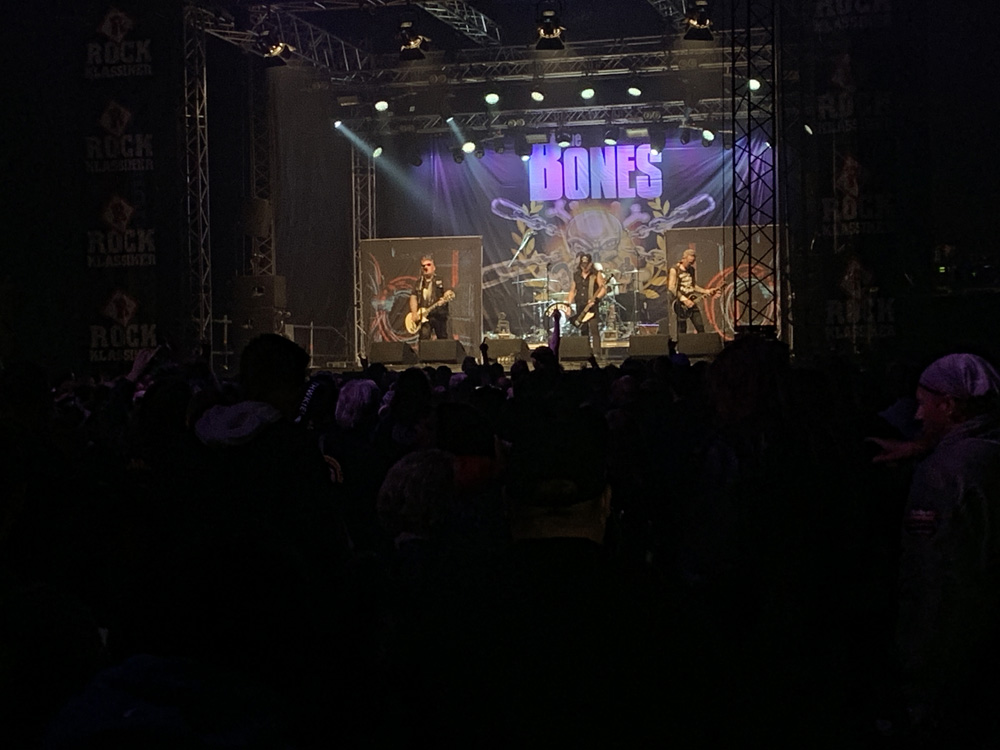 The Bones
Boner (sång, gitarr)
Beef Bonanza (sång, gitarr)
Andi Nero (bas)
Spooky Fred (trummor)
Evenemang