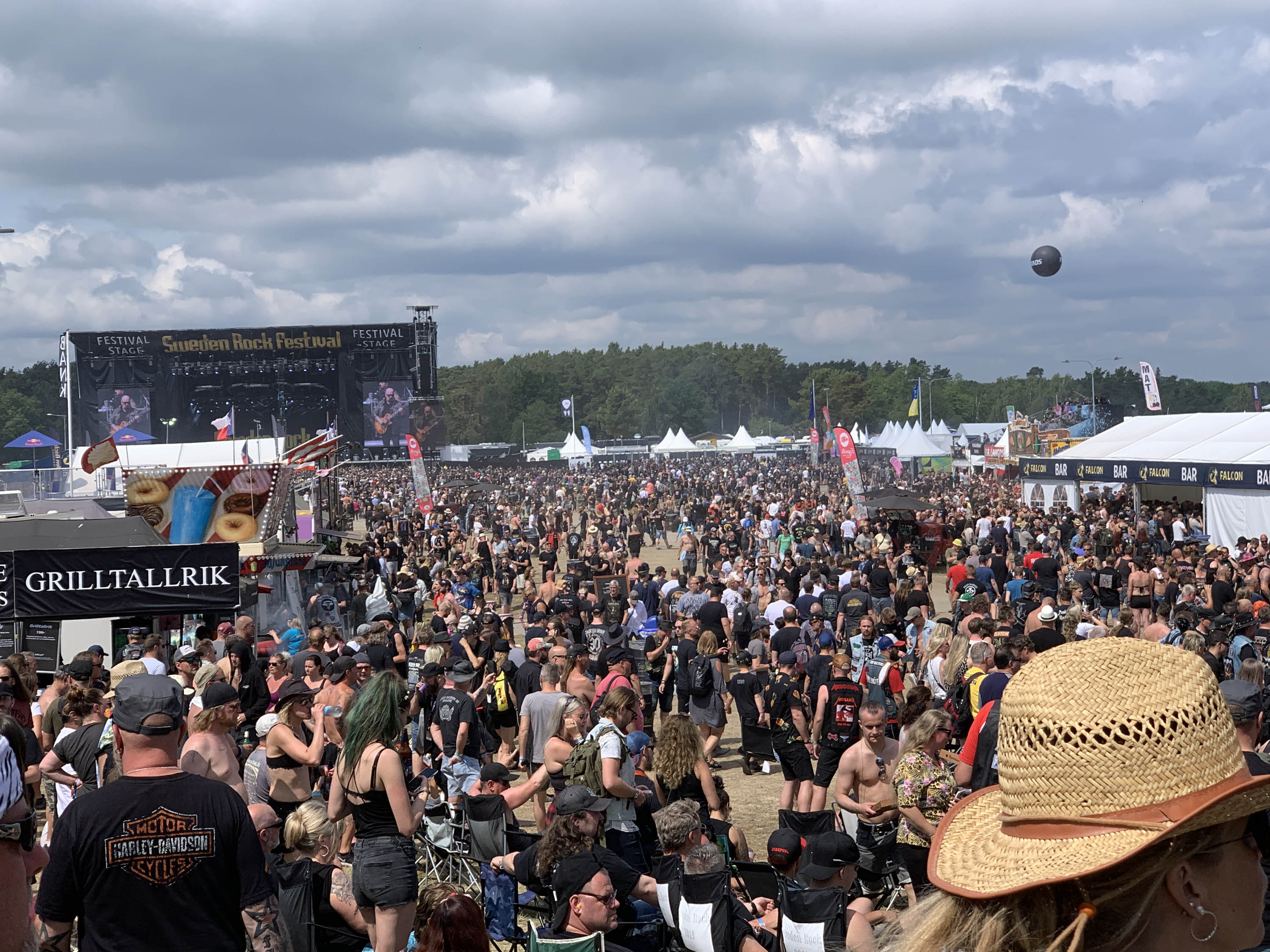 Sweden Rock Festival 2019
Den 5-8 juni 2019 var jag på Sweden Rock Festival i Norje. Jag hade 4-dagarsbiljett och såg många bra band – och några mindre bra…
Även detta år var det varmt och soligt under (nästan) hela festivalen. Visst letade man efter skuggan ibland, men det var ett härligt festivalväder.
De band jag mest såg fram emot att se var Skid Row, Kiss, Saxon, Ritchie Blackmore's Rainbow och The Bones.
Jag anlände till Rockstugan strax efter lunch på onsdagen och då var delar av gänget redan på plats.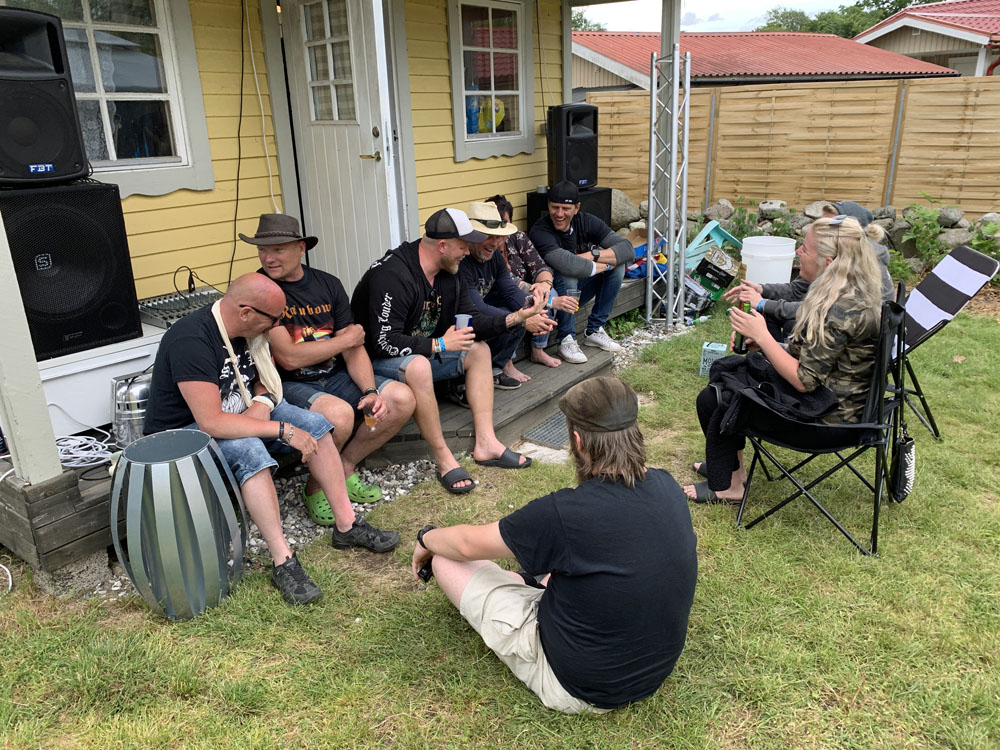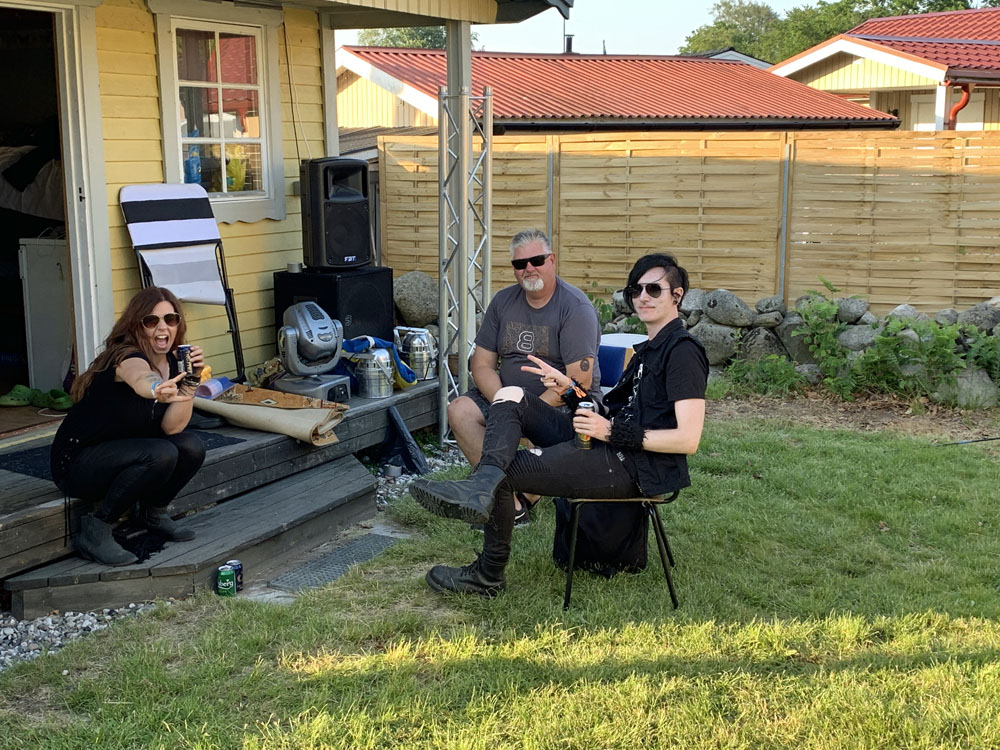 Onsdagen började bra med James Holkworth and The Coolbenders. Lite senare såg vi Demon som var ganska bra, men överlägset bäst var Skid Row.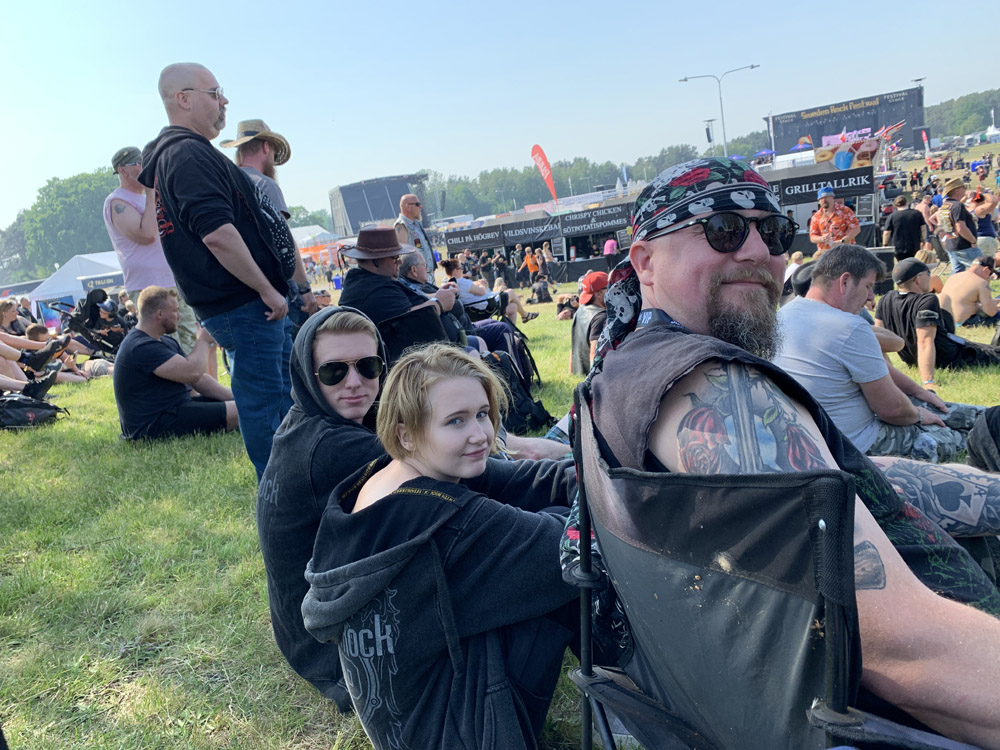 Blackberry Smoke var kanonbra på torsdagseftermiddagen. Sir Reg var också bra och Def Leppard var bra emellanåt på kvällen.
Fredagen började med att 3 band jag ville se krockade så vi såg bara delar av Rockklassiker Allstars, Magnum och Thundermother. ZZ Top var tyvärr ganska sega. Kiss var bra i början och på slutet, men däremellan var det inget vidare.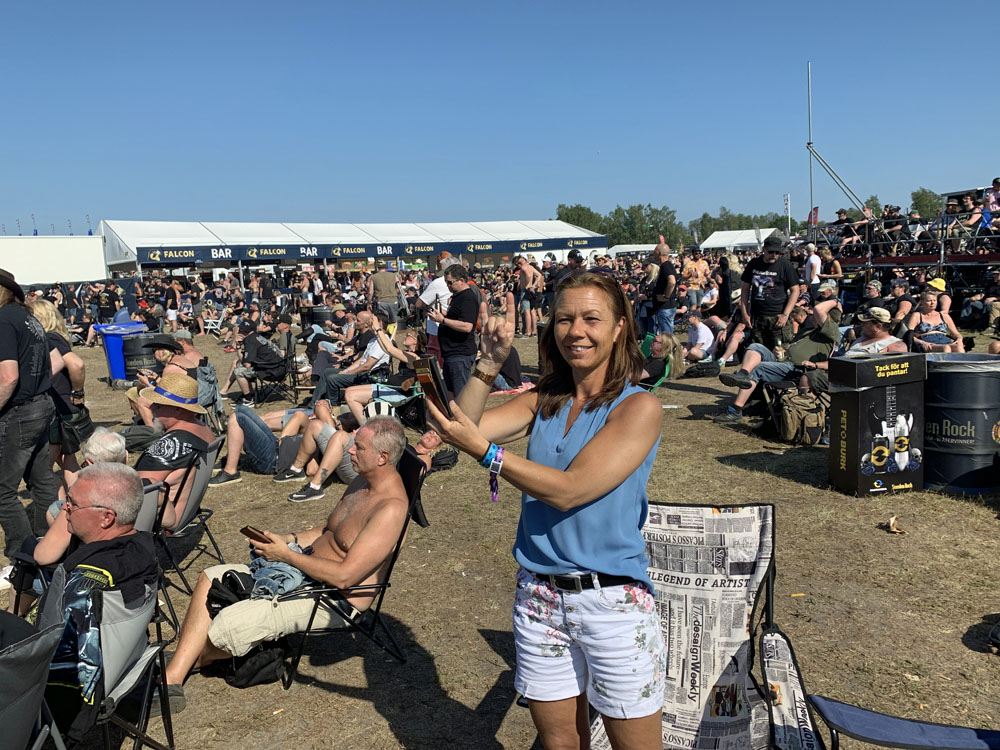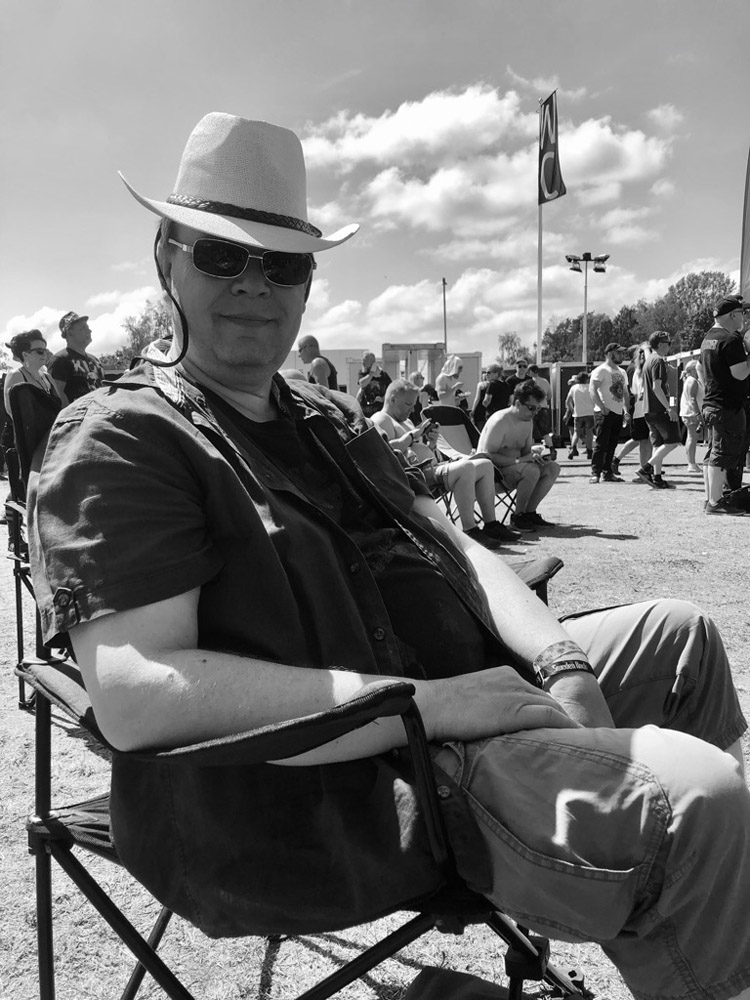 Lördagen började med ett rejält skyfall, men efter ett par timmar var det återigen blå himmel. Saxon var bästa bandet under hela festivalen. Ritchie Blackmore's Rainbow var mycket bra (förutom några låtar). De hade dock festivalens bästa sångare i Ronnie Romero. Jäklar vilken röst han har. Festivalen avslutades på bästa sätt med The Bones i Rockklassikertältet.
Det var en fantastiskt kul Sweden Rock Festival. Tack Magnus, Camilla, Stoffe, Julia, Maria, Annicka, Tilda och alla andra!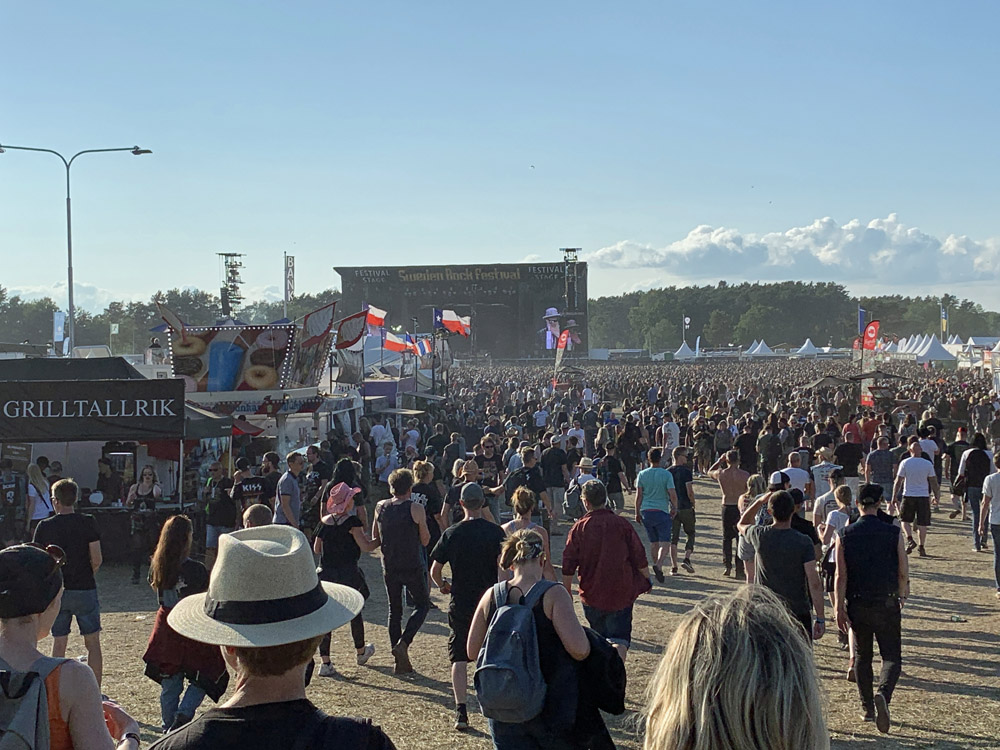 Band/artister jag såg på Sweden Rock Festival
Onsdag 5 juni
Torsdag 6 juni
Fredag 7 juni
Lördag 8 juni
Saxon spelade på Festival Stage och var bäst av alla under festivalen
Ritchie Blackmore's Rainbow spelade på Festival Stage och var mycket bra (och hade den bästa sångaren av alla band)
The Bones spelade på Rockklassiker Stage och var mycket bra
Band/artister jag missade på Sweden Rock Festival
Black Mamba
OZ
Krisiun
Joe Lynn Turner
Dynazty
Lillasyster
Cobra Cult
Seventh Wonder
Gravestone
Three Days Grace
The Generations Army
Krokus
Electric Hydra
Arch Enemy
Lucifer
BatAAr
A.C.T.
Amon Amarth
In Silence
Deadland Ritual
Sins in Vain
Scarlet
FM
Slayer
Burning Witches
LOK
The Night Flight Orchestra
Royal Republic
Dizzy Mizz Lizzy
The Quill
Candlemass
Uli Jon Roth
Hällas
Jag Panzer
At the Gates
Disturbed
Witchfynde
Batushka
Dream Theater
Gorgoroth
Dust Bowl Jokes
Danko Jones
Jared James Nichols
Beast in Black
Electric Boys
Brothers of Metal
Styx
Pete Way Band
Demons & Wizards
UFO
Myrath (x2)
Green Jellÿ
Zal Cleminson's Sin Dogs
Hammerfall
Unleashed
Darkane
Hank Von Hell
Blue Coupe
Publik
35 000 st