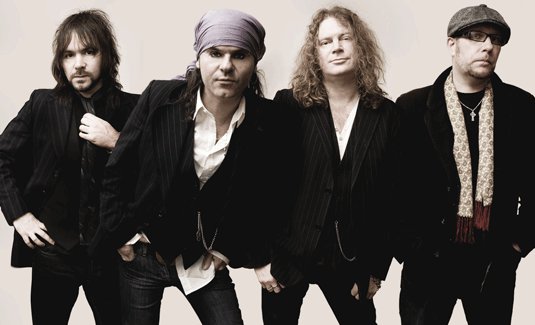 The Quireboys live i Norrköping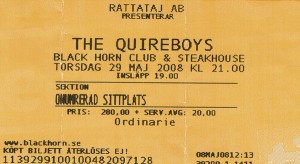 Den 29 maj 2008 såg jag The Quireboys som avslutade kvällen på Black Horn i Norrköping.
Inte heller The Quireboys hade jag hört talas om förrän för ett par veckor sedan. Tänk vilka bra rockband man kan upptäcka fortfarande. Det är mycket möjligt att jag hört någon av deras låtar för ca 20 år sedan, men det minns jag inte.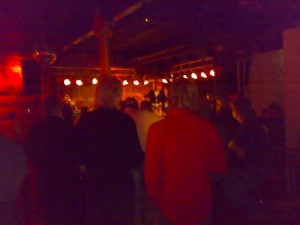 Bästa låtarna var I Don't Love You Anymore, There She Goes Again och Hey You.
Dan Baird, Warner E Hodges, Keith Christopher och Mauro Magellan (alla från Homemade Sin) och Magic Gunnarsson (Diamond Dogs) gästade på vissa låtar.
Setlista
C'mon
I Don't Love You Anymore
7 O'Clock
There She Goes Again
Happy Birthday (till basisten)
Sex Party
Hey You
Övriga låtar minns jag inte
The Quireboys
Spike (sång)
Guy Griffin (gitarr & sång)
Jimmi Crutchley (bas)
Keith Weir (klaviatur)
Paul Guerin (gitarr)
Pip Mailing (trummor)
Övriga musiker
Mats "Magic" Gunnarsson (saxofon)
Dan Baird (gitarr & sång)
Warner E Hodges (gitarr, bas & sång)
Keith Christopher (bas, gitarr & sång)
Mauro Magellan (trummor & sång)
Övriga band
Publik
Ca 200
Videos
There She Goes Again