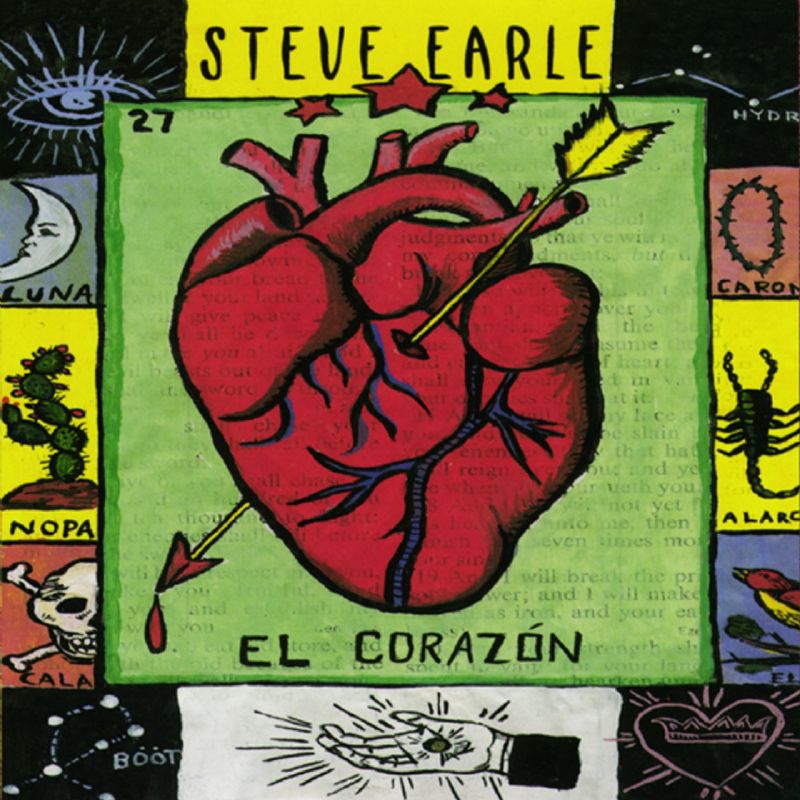 Bästa album
Steve Earle – El Corazón
Shania Twain – Come On Over
John Fogerty – Blue Moon Swamp
Lars Winnerbäck – Rusningstrafik
Shane MacGowan – The Crock of Gold
Svenska
Lars Winnerbäck – Rusningstrafik
Live
Southside Johnny – Spittin' Fire
Bästa låtar
Anouk – Nobody's Wife
Green Day – Good Riddance (Time of Your Life)
Steve Earle – Here I Am
John Fogerty – Rambunctious Boy
Drivin n Cryin – Leaving On a Jet Plane
Shania Twain – You're Still The One
Steve Earle Telephone Road
Aerosmith – I Don't Want to Miss a Thing
John Fogerty – Hot Rod Heart
Steve Earle – You Know the Rest
Svenska
Lars Winnerbäck – Låg
Bästa konserter
Steve Earle & The Dukes – Kulturbolaget, Malmö
Steve Earle – Kulturbolaget, Malmö
John Fogerty – Baltiska Hallen, Malmö
Ulf Lundell – Christinehofs Slott, Tomelilla
Dan Hylander & Raj Montana Band – Christinehofs Slott, Tomelilla
Dan Hylander & Raj Montana Band – Hässlehomsfestivalen, Hässleholm
Joddla Med Siv – Hässlehomsfestivalen, Hässleholm
Sinn Fenn – Karlshamns Rockfestival, Bellevueparken, Karlshamn
The Delevantes – Kulturbolaget, Malmö
Saxon – Karlshamns Rockfestival, Bellevueparken, Karlshamn
Svensk
Ulf Lundell – Christinehofs Slott, Tomelilla
Musikåret
1997 var inte riktigt ett lika bra musikår som året före, men det kom ändå flera bra album och låtar. Dessutom några kanonbra konserter.
Steve Earle var den som stod för mest positivt. Det började tidigt på året med en kanonbra solokonsert på KB i Malmö – kanske den bästa solokonsert jag någonsin sett. Bästa låtarna under kvällen var "Goodbye", "Now She's Gone", "Regular Guy", "Ellis Unit One", "Fearless Heart", "I Feel Alright" och "Copperhead Road". Steve Earle lovade att snart komma tillbaka och då med The Dukes (ett löfte han höll 10 månader senare).
Däremellan släppte Steve Earle årets bästa album. "El Corazón" är ett av hans bästa album och innehåller många bra låtar, t ex "Here I Am", "Telephone Road", "You Know the Rest", "Taneytown", "Poison Lovers" och "N.Y.C.".
I slutet på året var Steve Earle tillbaka på KB, nu tillsammans med The Dukes. Det var en helt lysande rockkonsert. Bästa låtarna var "Here I Am", "Telephone Road", "Copperhead Road", "Devil's Right Hand", "I Feel Alright" och "Guitar Town".
Årets bästa låt gjorde holländska sångerskan Anouk. "Nobody´s Wife" är en makalöst bra rocklåt. Albumet "Together Alone" innehåller även "It's So Hard", som också är bra. Vilken sångröst denna sångerska har!
Shania Twain släppte albumet "Come on Over" som blev en enorm succé världen över och är världens mest sålda album av en kvinnlig artist. Jag tycker "You're Still the One" är en fantastisk kärlekslåt. Andra bra låtar på plattan är "That Don't Impress Me Much", "Man! I Feel Like a Woman!", "Don't Be Stupid (You Know I Love You)" och "From This Moment on".
John Fogertys var tillbaka efter 11 år med albumet "Blue Moon Swamp" som var mycket bra med låtar som "Rambunctious Boy", "Hot Rod Heart", "Southern Streamline" och "Walking in a Hurricane". John Fogerty stod också för en av årets bästa konserter när han spelade i Baltiska Hallen i Malmö. Bästa låtarna under spelningen var "Lodi", "Who'll Stop the Rain", "Centerfield", "Almost Saturday Night", "The Old Man Down the Road", "Bad Moon Rising", "Fortunate Son" och "Travelin' Band".
Lars Winnerbäcks andra album "Rusningstrafik" var bra med låtar som "Låg", "Vår för hjärter dam", "Nån annan" och "Balladen om konsekvenser".
Shane MacGowan & The Popes album "The Crock of Gold" är också bra. De bästa låtarna är "Spanish Lady", "Paddy Public Enemy No. 1", "Rock'n'Roll Paddy" och "Paddy Rolling Stone".
"Good Riddance (Time of Your Life)" är en av Green Days allra bästa låtar. Den fanns med på albumet "Nimrod".
Drivin n Cryin gjorde en grymt bra cover av "Leaving on a Jet Plane".
The Corrs andra album "Talk on Corners" blev bandets stora genombrott. Allra bäst är "So Young", men även "I Never Loved You Anyway" och "Only When I Sleep" är bra.
Jag såg ännu en kanonbra konsert med Ulf Lundell på Christinehof. Bästa låtarna under konserten var "Hon gör mej galen", "Chans", "Förlorad värld", "Lycklig lycklig", "Kär och galen", "Ute på vägen igen" och medleyt.
Dan Hylander & Raj Montana Band hade splittrats 1985, men gav sig ut på en reunionturné. Jag såg 2 bra konserter med dem på Christinehof och Hässleholmsfestivalen. Bästa låtarna var "Farväl till Katalonien", "21/3", "Vykort vykort" och "Svart kaffe". På Hässleholmsfestivalen såg jag även en bra spelning av Joddla Med Siv.
Precis som året före var jag på "Karlshamns Rockfestival". Bästa banden var Sinn Fenn, Saxon, Hellacopters och Nazareth. Jag såg även Sinn Fenn på Östersjöfestivalen i Karlshamn.
Bästa livealbum var Southside Johnnys "Spittin' Fire", speciellt låtarna "Its Been a Long Time", "Talk to Me", "Love on the Wrong Side of Town", "Coming Back" och "I Don't Want to Go Home".
Andra bra album under året var "24 Hours a Day" (The Bottle Rockets), "Rockin' My Life Away" (George Thorogood & The Destroyers) och "Blue Moon Revisited" (Scott McClatchy).
Bland andra bra låtar kan nämnas "I Don't Want to Miss a Thing" (Aerosmith), "Perfect Far Away" och "24 Hours a Day" (The Bottle Rockets), "Rockin' My Life Away" (George Thorogood & The Destroyers), "Shame on You" (Indigo Girls), "Going Out Tonight" och "Margaret Ruth" (Scott McClatchy), "I'm Your Man" (The Delevantes), "Without Expresseion" (John Mellencamp) och "Fri som en fånge" (Björn Afzelius).
Spellista på Spotify
Videos
Anouk
,
Björn Afzelius
,
Dan Hylander & Raj Montana Band
,
Drivin n Cryin
,
George Thorogood & The Destroyers
,
Green Day
,
Hellacopters
,
Indigo Girls
,
Joddla Med Siv
,
John Fogerty
,
John Mellencamp
,
Lars Winnerbäck
,
Nazareth
,
Saxon
,
Scott McClatchy
,
Shane MacGowan
,
Shania Twain
,
Sinn Fenn
,
Southside Johnny & The Asbury Jukes
,
Steve Earle
,
Steve Earle & The Dukes
,
The Bottle Rockets
,
The Corrs
,
The Delevantes
,
topplista
,
Ulf Lundell