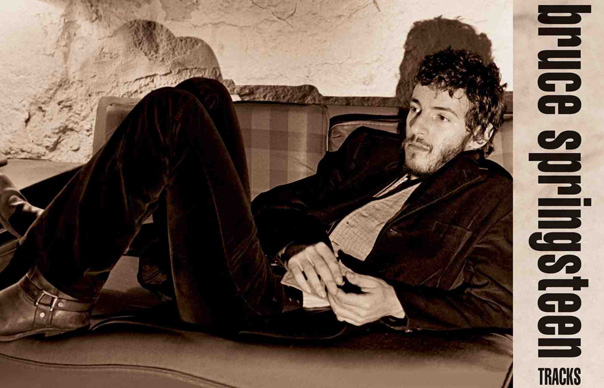 Bästa album
Bruce Springsteen – Tracks
Lars Winnerbäck – Med solen i ögonen
Wilmer X – Primitiv
Todd Snider – Viva Satellite
Mary Lou Lord – Got No Shadow
Svenska
Lars Winnerbäck – Med solen i ögonen
Live
Jason & The Scorchers – Midnight Roads & Stages Seen
Bästa låtar
Bruce Springsteen – I Wanna Be With You
Bruce Springsteen – My Love Will Not Let You Down
Bruce Springsteen – Where the Bands Are
Bruce Springsteen – Brothers Under the Bridges ('83)
Wilmer X – För dum för pop
Lars Winnerbäck – Solen i ögonen
Bruce Springsteen – Man At the Top
Hole – Celebrity Skin
Sheryl Crow – Sweet Child O' Mine
Metallica – Whiskey in the Jar
Svenska
Wilmer X – För dum för pop
Bästa konserter
Wilmer X – Östersjöfestivalen, Karlshamn
Sinn Fenn – Östersjöfestivalen, Karlshamn
Eldkvarn – Karlskrona
Svensk
Wilmer X – Östersjöfestivalen, Karlshamn
Musikåret
1998 var ett bra musikår, men mest pga några få riktigt bra skivor. Bredden på bra musik var långt ifrån de bästa åren på 80-talet.
Bruce Springsteen släppte boxen "Tracks" som innehåller 4 CD med 66 outgivna låtar och singelbaksidor inspelade under mer än 25 år. Det är helt makalöst vilka bra låtar han skrivit, men av någon anledning bestämt sig för att inte ta med på albumen de skrevs inför. "I Wanna Be With You", "My Love Will Not Let You Down", "Where the Bands are", "Brothers Under the Bridges ('83)", "Pink Cadillac", "Man at the Top", "Don't Look Back", "Be True", "Johnny Bye-Bye" och "Rendezvous". Lägg dessa 10 låtar på en skiva och det är bara "Born to Run", "Darkness on the Edge of Town", "The River" och "Born in the U.S.A." som hade varit bättre.
Jason & The Scorchers livealbum "Midnight Roads & Stages Seen" är helt fantastisk. Bland alla kanonbra låtar på detta dubbelalbum finns "Self-Sabotage", "Blanket of Sorrow", "Broken Whiskey Glass", "Absolutely Sweet Marie", "If Money Talks" och "White Lies".
"Med solen i ögonen" är ett Lars Winnerbäcks bästa studioalbum. Bästa låtarna är "Solen i ögonen", "Pollenchock & stjärnfall" och "Gråa dagar".
Wilmer X släppte sin bästa skiva på många år. Albumet "Primitiv" innehåller kanonlåtar som "För dum för pop", "Primitiv" och "Skum". Wilmer X gjorde också årets bästa konsert när de spelade på Östersjöfestivalen. Bästa låtarna var "Kyss dynamit", "Teknikens under", "Kör dej död", "För dum för pop" och "Primitiv".
Jag såg även Eldkvarn live i Karlskrona. Bästa låtarna var "Kungsholmskopplet", "Kärlekens tunga", "Kungarna från Broadway" och "Pojkar pojkar pojkar".
Todd Sniders album "Viva Satellite" är bra och innehåller låtar som "Rocket Fuel", "Yesterdays and Used to Be's" och "The Joker".
När jag besökte en skivaffär i Strasbourg spelade man albumet "Got No Shadow" av Mary Lou Lord. Jag hade aldrig hört henne tidigare, men köpte plattan. Där finns bra låtar som "Down Along the Lea", "Some Jingle Jangle Morning" och "His Lamest Flame".
Mary Cutrufellos album "When the Night is Through" innehåller bra låtar som "Sunny Day", "She Can't Let Go" och "Sweet Promise of Love".
Joe D'Urso & Stone Caravans album "Glow är ganska bra. Bästa låtarna är "Me and You", "Chances of Love" och "Welcome Home".
Hole släppte kanonlåten "Celebrity Skin" på albumet med samma namn. Det kom även några riktigt bra covers: "Sweet Child O' Mine" (Sheryl Crow), "Whiskey in the Jar" (Metallica) och "Everlasting Love" (U2).
Andra bra låtar under 1998 var "I Don't Want to Miss a Thing" (Aerosmith), "Slide" (The Goo Goo Dolls), "This Kiss" (Faith Hill), "Kiss Me" (Sixpence Non the Richer), "Your Life is Now" (John Mellencamp), "Why Don't You Get a Job?" (The Offspring), "Caught in a Jar" (Dropkick Murphys), "A Simple Prayer" (Jeffrey Gaines), "Yakuza Girls" (Cold Chisel), "Oh Romeo" (Mindy McCready) och "When You're Gone" (Bryan Adams & Melanie C).
Spellista på Spotify
Videos
Aerosmith
,
Bruce Springsteen
,
Bryan Adams
,
Cold Chisel
,
Eldkvarn
,
Faith Hill
,
Hole
,
Jason & The Scorchers
,
Joe D'Urso
,
Joe D'Urso & Stone Caravan
,
John Mellencamp
,
Lars Winnerbäck
,
Mary Cutrufello
,
Mary Lou Lord
,
Melanie C
,
Metallica
,
Mindy McCready
,
Sheryl Crow
,
Sinn Fenn
,
Sixpence Non the Richer
,
The Goo Goo Dolls
,
The Offspring
,
Todd Snider
,
topplista
,
U2
,
Wilmer X