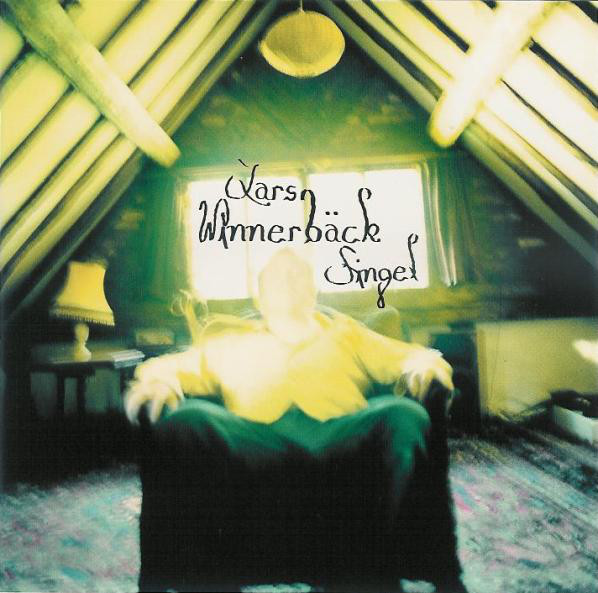 Bästa album
Lars Winnerbäck – Singel
The Go-Go's – God Bless The Go-Go's
Izzy Stradlin – River
The Quireboys – This Is Rock'n'roll
The Yayhoos – Fear Not the Obvious
Svenska
Lars Winnerbäck – Singel
Live
Bruce Springsteen & The E Street Band – Live in New York City
Bästa låtar
Lars Winnerbäck – Röda läppar
The Go-Go's – Throw Me a Curve
Nilla Nielsen – Bite Me
Lars Winnerbäck – Jag vill gå hem med dig
Ulf Lundell – Tillsammans vi två
The Goo Goo Dolls – American Girl
Melissa Etheridge – Born To Run
The Go-Go's – Unforgiven
Bruce Springsteen & The E Street Band – Land of Hope and Dreams
Ulf Lundell – Ut i kväll
Svenska
Lars Winnerbäck – Röda läppar
Bästa konserter
Ulf Lundell – Väggahallen, Karlshamn
Svensk
Ulf Lundell – Väggahallen, Karlshamn
Musikåret
År 2001 var ett ganska bra musikår. Några bra album och ett antal jättebra låtar.
Lars Winnerbäck släppte både studioalbumet "Singel" och liveplattan "Live för dig". På "Singel" finns bra låtar som "Jag vill gå hem med dig", "Lovesång", "Elden", "Lycklig och förvånad", "Du hade tid" och "Sen du var här". "Singel" är ett av Winnerbäcks bästa studioalbum, men "Live för dig" är ännu bättre. Lars Winnerbäck & Hovet är ett lysande liveband och på skivan finns årets bästa låt "Röda läppar". Några andra lysande livelåtar är "Hugger i sten", "Solen i ögonen", "Kom ihåg mig" och "För dig".
The Go-Go's släppte sitt bästa album "God Bless The Go-Go's". Betydligt rockigare låtar än deras tidigare. Bäst är "Throw Me a Curve", "Unforgiven", "La La Land" och "Kissing Asphalt".
Bruce Springsteen & The E Street Band släppte den årets bästa liveskiva "Live in New York City", som är inspelad under den senaste turnén. Massor av bra låtar som "My Love Will Not Let You Down", "Badlands", "Born to Run", "Jungleland", "Ramrod" och den nya "Land of Hope and Dreams".
Skånska Nilla Nielsen släppte "Bite Me" på singel. "Bite Me" är en strålande rocklåt. Har älskat den sedan första gången jag hörde den. Jag började önska den på varje livespelning jag såg med Nilla. Det tog 1,5 år men till slut spelade hon den för min skull och sedan dess spelar hon den ofta live.
Ulf Lundell var i kanonslag och släppte singeln "Jolly Roger". På denna finns 2 härliga rocklåtar. "Tillsammans vi två" och "Ut i kväll" är kanonbra och tillhör Lundells bästa låtar. Jag såg även Uffe live i Karlshamn. Bästa låtarna under konserten var "Förlorad värld", "Hon gör mej galen", "Ute på vägen igen", "Folket bygger landet", "Kär och galen", "Rött", "Lycklig lycklig", "Hej älskling" och "Chans".
Efter terrorattentaten i USA anordnades flera välgörenhetsgalor där många av de bästa artisterna uppträdde. Ett par av dessa gavs även ut på skiva. På "The Concert for New York City" finns ett par kanonbra livelåtar. Bäst är "American Girl" (The Goo Goo Dolls) och "Born to Run" (Melissa Etheridge).
Izzy Stradlins album "River" är mycket bra, speciellt låtarna "Get Away", "River" och "Jump in Now".
The Yayhoos släppte sitt första album "Fear Not the Obvious". The Yayhoos består av Dan Baird (Dan Baird & Homemade Sin och The Georgia Satellites), Eric Ambel (The Del-Lords och Joan Jett & The Blackhearts), Keith Christopher (Dan Baird & Homemade Sin) och Terry Andersson (The Woodpeckers). Bästa låtarna på plattan är "What are We Waiting for", "Monkey With a Gun", "For Cryin' Out Loud" och en cover av ABBA's "Dancing Queen".
Ainbusk & Håkan Hemlin släppte "En julsaga" som är en mycket bra översättning av The Pogues "Fairytale of New York". Några andra bra låtar under året var "Rocking in the Free World" (Bon Jovi), "The Irish Rover" (Dropkick Murphys), "There You'll Be" och "Piece of My Heart" (Faith Hill), "Peaceful World" (John Mellencamp), "Standing Still" (Jewel), "Who Will Save Rock and Roll?" (The Dictators), "We're Not Gonna Take It" (Joan Jett & The Blackhearts) och "Thunder Road" (Mary Lou Lord).
Spellista på Spotify
Videos
Ainbusk
,
Bon Jovi
,
Bruce Springsteen & The E Street Band
,
Dan Baird
,
Eric Ambel
,
Faith Hill
,
Håkan Hemlin
,
Izzy Stradlin
,
Jewel
,
Joan Jett & The Blackhearts
,
John Mellencamp
,
Lars Winnerbäck
,
Mary Lou Lord
,
Melissa Etheridge
,
Nilla Nielsen
,
The Dictators
,
The Go-Go's
,
The Goo Goo Dolls
,
The Quireboys
,
The Yayhoos
,
topplista
,
Ulf Lundell