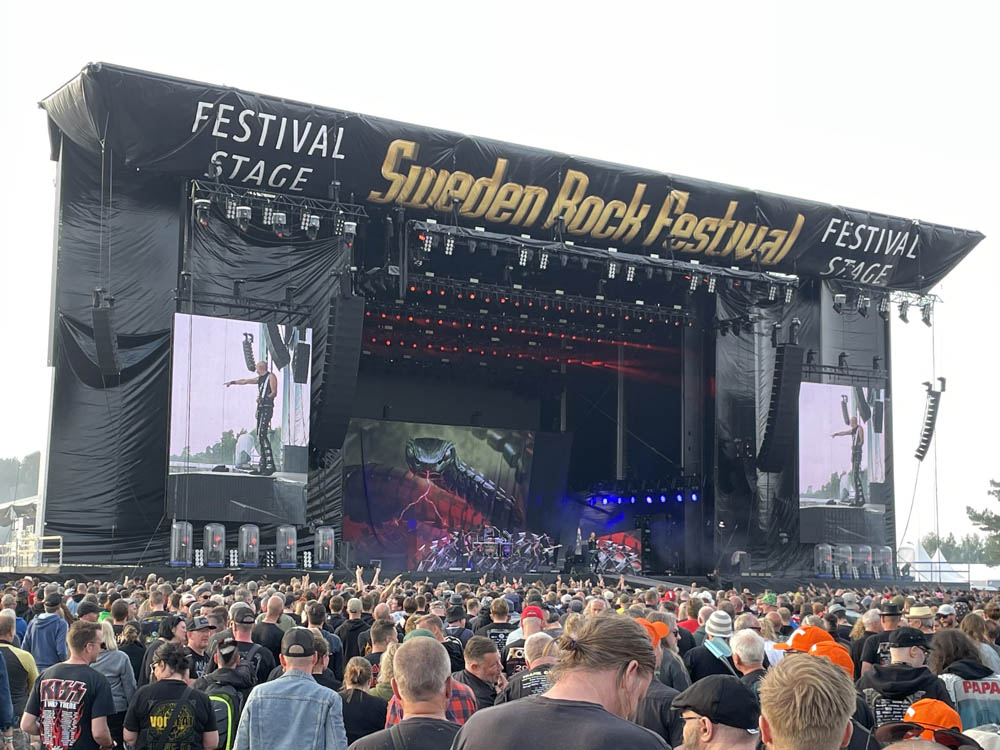 Den 9 juni 2022 såg jag Accept live på Festival Stage under Sweden Rock Festival i Norje.
Accept är ett av de riktigt klassiska hårdrocksbanden. De bildades 1976 i Tyskland. Konstigt nog hade jag aldrig sett dem live tidigare. Jag har däremot sett den tidigare sångaren Udo Dirkschneider med sitt band U.D.O. live 2 gånger på SRF och de spelade flera Accept-låtar vid båda tillfällena.
Vi missade början, men kom precis så vi fick höra kanonlåtarna "Princess of the Dawn" och i synnerhet "Fast As a Shark".
Wolf Hoffman var på ett strålande humör. Han gick omkring och log hela tiden, lirade gitarr och eldade på publiken. Hela Accept var mycket bra.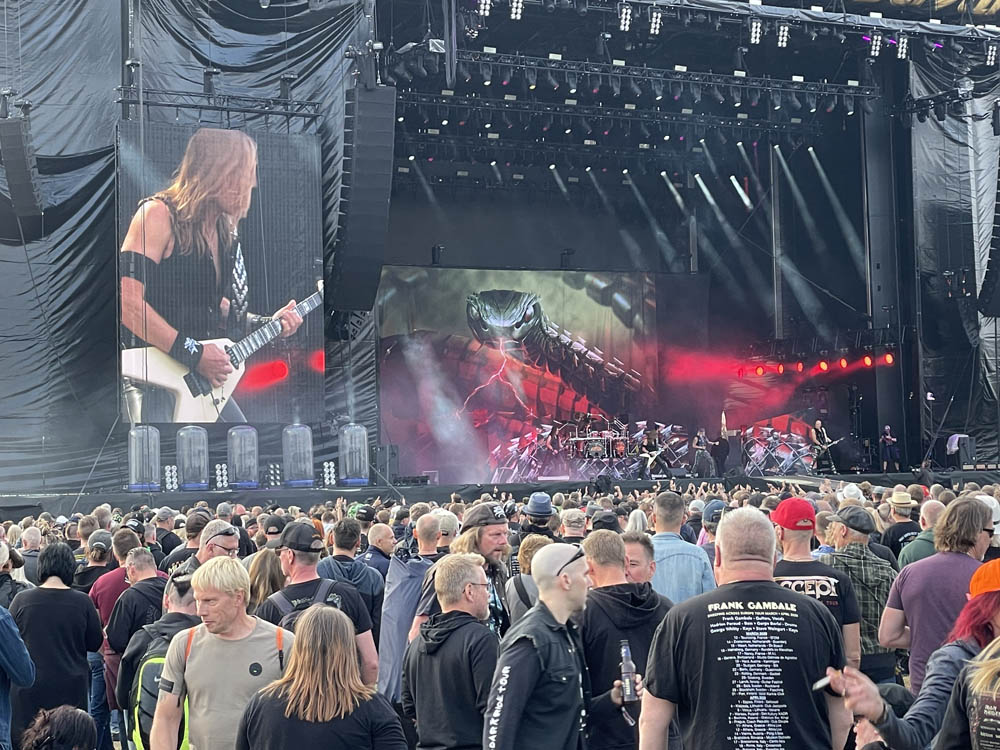 Avslutningen av konserten var kanonbra. Först medleyt med "Demon's Night / Starlight / Losers and Winners / Flash Rockin' Man" och sedan "Balls to the Wall" och "I'm a Rebel".
Accept
Wolf Hoffman (gitarr, sång)
Mark Tornillo (sång)
Uwe Lulis (gitarr)
Philip Shouse (gitarr)
Martin Motnik (bas, sång)
Christopher Williams (trummor)
Evenemang