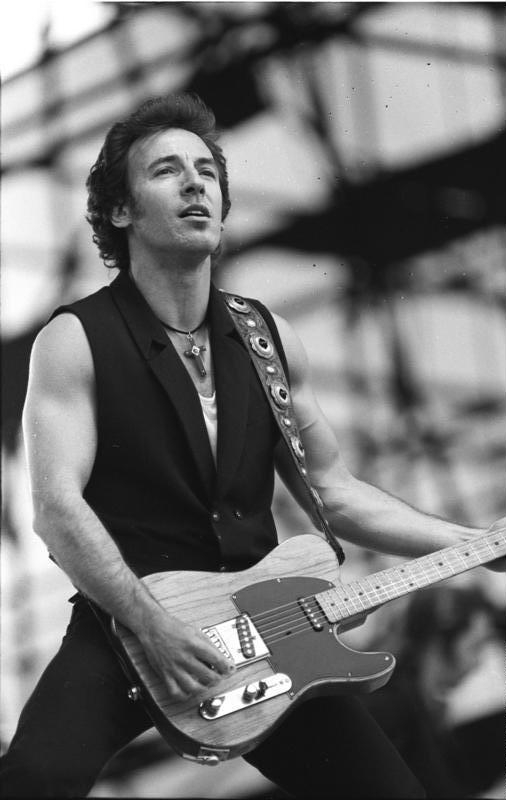 Bruce Springsteen live i Köpenhamn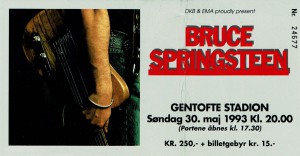 Den 30 maj 1993 såg jag, Felicia, Ulrika, Mikael och Magnus samt 30 000 andra en kanonbra konsert med Bruce Springsteen på Gentofte Stadion i Köpenhamn.
Detta var en konsert från tiden utan The E Street Band. Det var naturligtvis inte samma sak att se Bruce utan Clarence och de övriga, men det var ändå en mycket bra konsert.
Bland medlemmarna i Springsteens nya band fanns Roy Bittan och Patti Scialfa från The E Street Band, Shane Fontayne från Lone Justice och Crystal Taliefero från John Mellencamps och Billy Joels band.
Bästa låtarna under konserten var Better Days, Atlantic City, Badlands, Leap of Faith, Because the Night, Light of Day, Glory Days, Thunder Road, Born to Run, Rockin' All Over the World och Bobby Jean.
Bruce Springsteen & The Other Band
Bruce Springsteen (Sång, gitarr & munspel)
Roy Bittan (Piano & synthesizer)
Patti Scialfa (Gitarr, percussion & sång)
Shane Fontayne (Gitarr & sång)
Crystal Taliefero (Gitarr, saxofon, slagverk & sång)
Tommy Simms (Bas)
Zachary Alford (Trummor)
Bobby King (Kör)
Gia Ciambotti (Kör)
Carol Dennis (Kör)
Cleopatra Kennedy (Kör)
Angel Rogers (Kör)
Turné
World Tour
Publik
30 000
Videos
Video från Globen i Stockholm 2 veckor efter konserten i Köpenhamn.
Born in the U.S.A. / 57 Channels (and Nothin' on) / Local Hero / Lucky Town / If I Should Fall Behind / Hungry Heart / Leap of Faith / Roll of the Dice / Glory Days / Hungry Heart