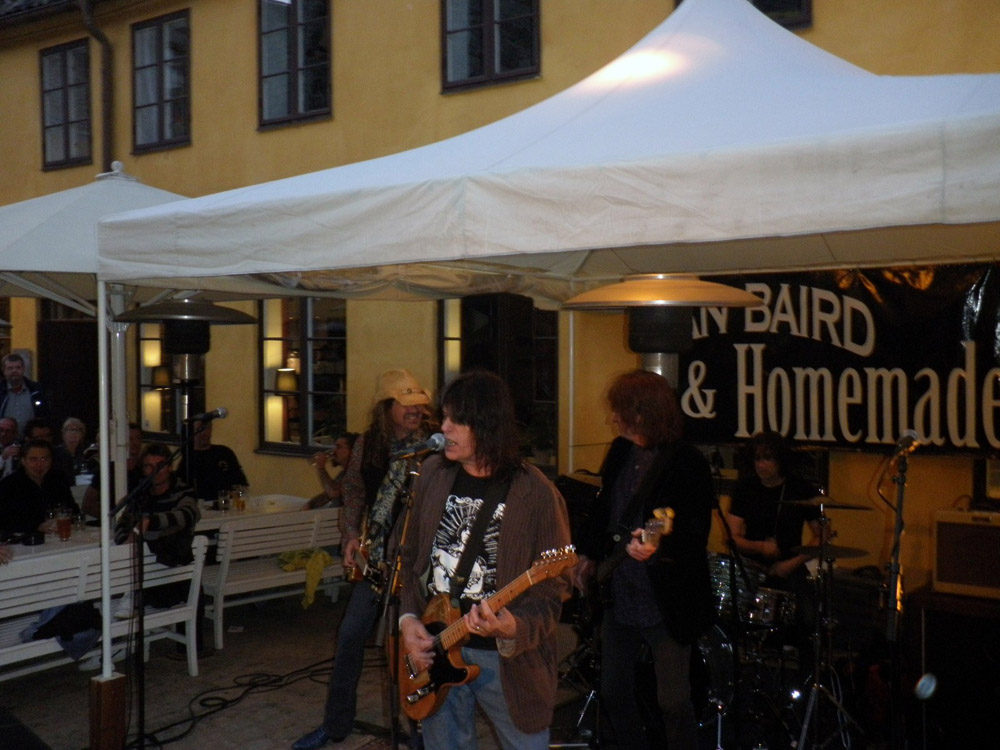 Dan Baird & Homemade Sin live i Malmö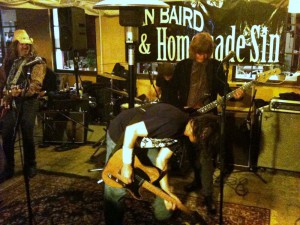 Den 7 juni 2012 såg jag Dan Baird & Homemade Sin live på St Gertrud i Malmö.
Detta var 5:e gången jag såg Dan Baird & Homemade Sin och det får gärna blir många, många fler gånger. Detta är ett av världens bästa rockband och det visar dom inte minst live.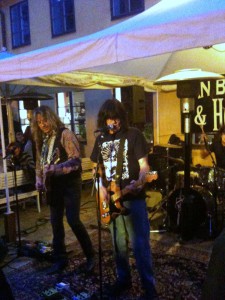 Dan Baird slog igenom på 80-talet med Georgia Satellites (där även Christopher och Magellan spelade). Många av de bästa låtarna under kvällen kommer från den tiden; I Dunno, Dan Takes 5, Railroad Steel, Don't Pass Me By, All Over But the Cryin', Keep Your Hands to Yourself och Sheila.
Dan Baird har dock även gjort massor av bra rocklåtar som soloartist; Julie & Lucky, I Love You Period, Tow for Tuesday, L'il Bit och Dixie Beauxderaunt.
Dan Baird, Warner Hodges, Keith Christopher och Mauro Magellan bjöd ännu en gång på en lysande uppvisning i rock'n'roll. De är otroligt bra musiker och de har hur kul som helst på scenen.
Setlista
Younger Face

Crooked Smile

I Dunno

Julie and Lucky

I Love You Period
The Weight (cover av The Band)
Two for Tuesday / Proud Mary / Two for Tuesday
Trivial as the Truth
On My Way

Lazy Monday

Dan Takes 5

Railroad Steel
Don't Pass Me By

She Dug Me Up

All Over But The Cryin'

Damn Thing to Be Done
L'il Bit
Dixie-Beauxderaunt
Dunk'n'Dine
Keep Your Hands to Yourself

Sheila / Pills / Sheila
Övriga låtar minns jag inte
Dan Baird & Homemade Sin
Dan Baird (Sång & gitarr)
Warner E Hodges (Gitarr & sång)
Keith Christopher (Bas & sång)
Mauro Magellan (Trummor)
Publik
Ca 250
Videos
Julie & Lucky
I Love You Period
Don't Pass Me By
L'il Bit