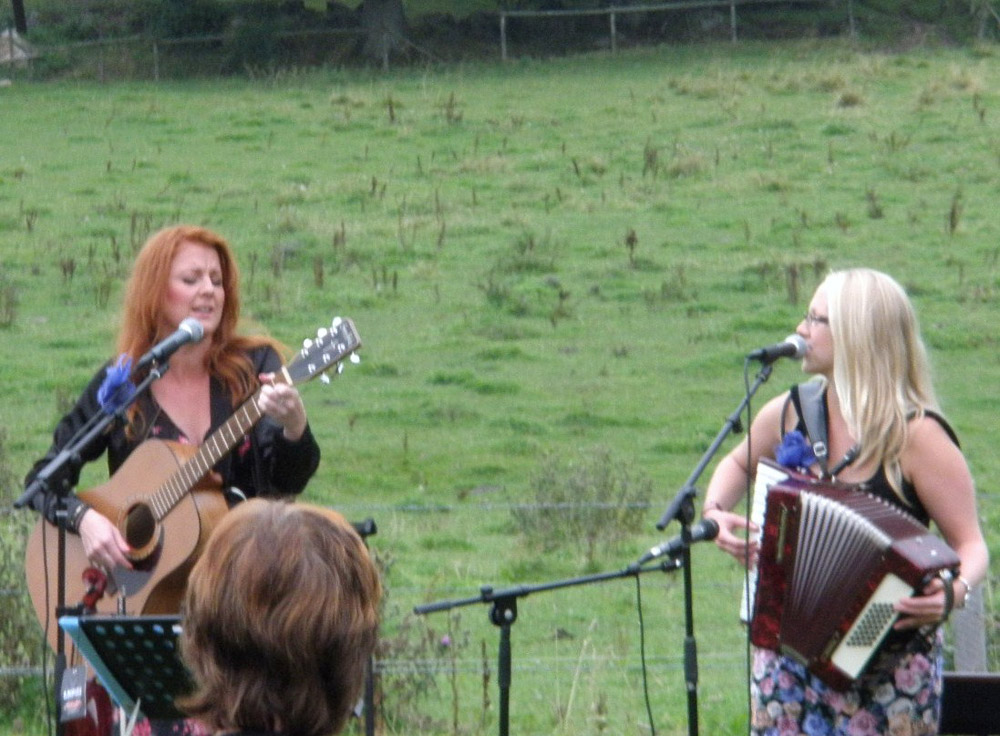 Jannike Stenlund & Marie Nilsson live i Karlskrona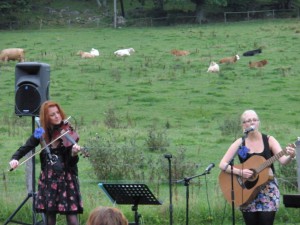 Den 14 augusti 2011 såg jag Jannike Stenlund & Marie Nilsson live på Skärva Lador utanför Karlskrona.
Jannike & Marie spelade intill en kohage och hade en råmande kör i bakgrunden då och då. Det var en ganska stor kontrast mot Stadsfesten i Kalmar och Sators spelning jag sett dagen före…
Det är alltid kul att se unga, duktiga musiker spela sina egna låtar. Jannike & Marie bjöd på en hyfsad konsert. Jannike är framförallt en duktig violinist.
Jannike Stenlund har jag hört många gånger tidigare, då hon spelat tillsammans med Dan Hylander & Orkester. Av Jannikes låtar gillar jag Tomorrow Can Wait och Pillow bäst.
Marie Nilsson hörde jag för första gången. Av hennes låtar tycker jag I Rather Have You Near och Som solen var bäst.
Duon bjöd också på några riktigt bra covers; Kiss Me (Sixpence None The Richer), What's Up (4 Non Blondes) och Jag vill gå hem med dig (Lars Winnerbäck).
Setlista
Tusen tankar (cover av Helen Sjöholm)
Jag väntar vid min mila (cover av Harry Brandelius)
Afrika (JS)
Tomorrow Can Wait (JS)
Kiss Me (cover av Sixpence None The Richer)
Mrs Clockwork (MN)
Jag ger dig min morgon (cover av Fred Åkerström)
Raise (JS)
Poor Naked Sheep (JS)
Sång för april (cover av Peter LeMarc)
I Rather Have You Near (MN)
Lilla fågel blå (cover av Staffan Hellstrand)
Söker svar (MN)
Som solen (MN)
I'm Yours (cover av Jason Mraz)
What's Up (cover av 4 Non Blondes)
Pillow (JS)
Snäll (JS)
Längtan som ingen kan se (JS)
Jag vill gå hem med dig (cover av Lars Winnerbäck)
Band
Jannike Stenlund (Sång, gitarr & fiol)
Marie Nilsson (Sång, gitarr, dragspel & klaviatur)