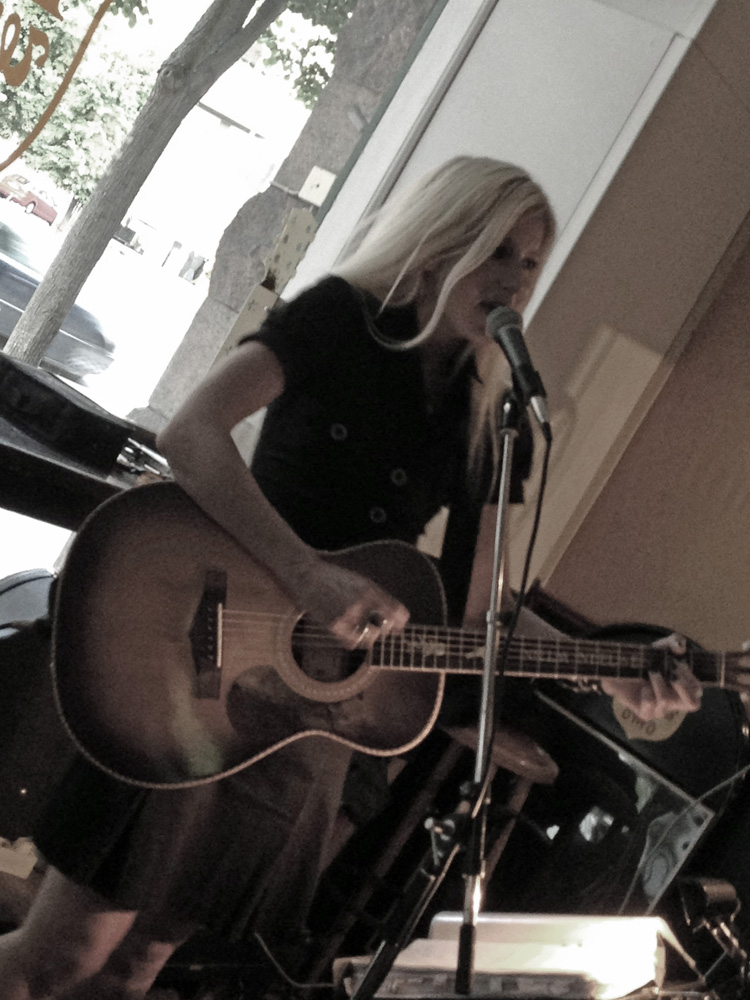 Nilla Nielsen live i Helsingborg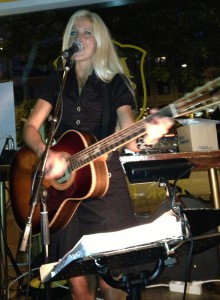 Den 28 juni 2013 såg jag en bra spelning med Nilla Nielsen på Restaurang Edelweiss i Helsingborg.
Nilla inledde med den sköna Så nära, följd av Baby Can I Hold You och Ain't Got Much.
Lite senare spelade hon The Girl You Used to Know, Not Ready med härligt munspel och Higher Ground.
Bland de bästa coverlåtarna under första halvan av konserten fanns I Still Haven't Found What I'm Looking for, Ironic, Leaving on a Jet Plane, Every Little Thing och Hallelujah.
Under andra halvan av konserten spelade Nilla den egna reggaelåten på skånska, En annorlunda kontaktannons, Snow Leopard (önskad av mig), You Should Know By Now innan hon avslutade med The UFO Song.
Bra covers på slutet var Like a Rolling Stone, Beast of Burden, You're Still Standin' There och en härlig version av Bring Me Some Water.
Setlista
Så nära
Baby Can I Hold You (cover av Tracy Chapman)
Ain't Got Much
The Girl You Used to Know
I Still Haven't Found What I'm Looking for (U2)
Not Ready
Ironic (Alanis Morissette)
Higher Ground
Leaving on a Jet Plane (John Denver)
Every Little Thing (Carlene Carter)
Hallelujah (Leonard Cohen)
You Should Know By Now
Like a Rolling Stone (Bob Dylan)
Beast of Burden (Rolling Stones / Bette Midler)
You're Still Standin' There (Steve Earle)
Bring Me Some Water (Melissa Etheridge)
The UFO Song (the Guinea Pig Song)
Övriga låtar minns jag inte
Band
Nilla Nielsen (sång, gitarr, munspel)
Videos
You Should Know By Now