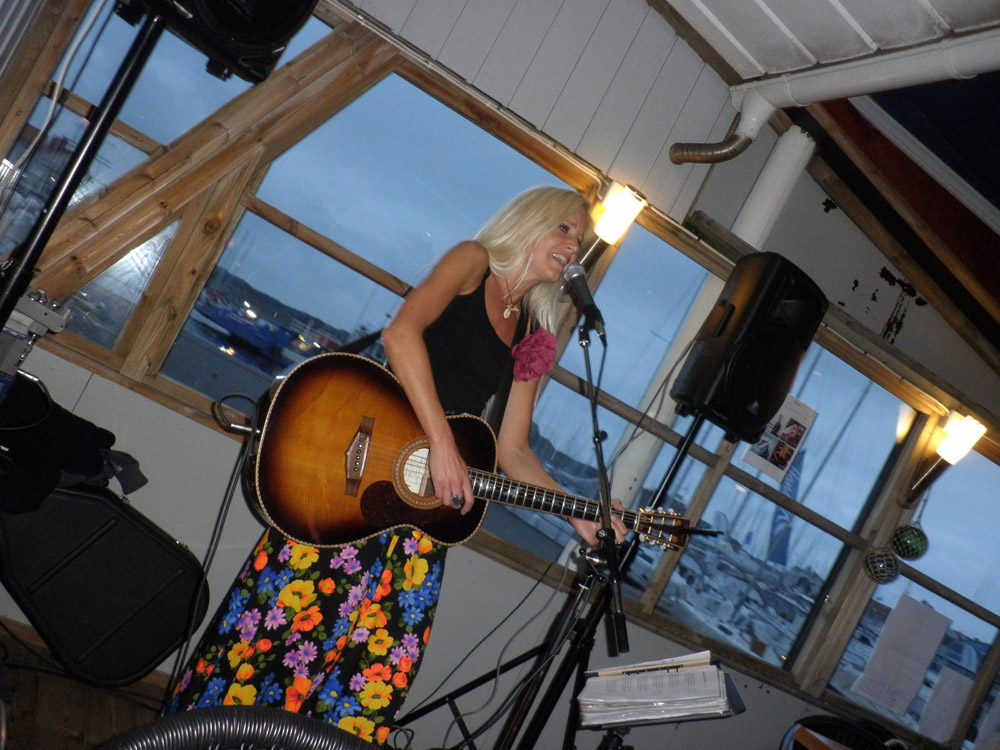 Nilla Nielsen live i Marstrand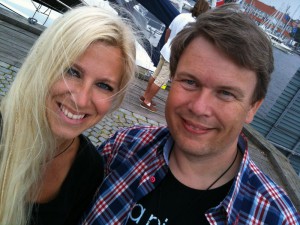 Den 7 juli 2012 var det dags för sommarens första roadtrip med Nilla Nielsen som skulle spela solo på Hamnkrogen i Marstrand. Jag var lite trött efter en mycket kul kväll i Ängelholm dagen före, men det är alltid lika härligt att se Nilla spela live.
Jag hade aldrig varit i Marstrand tidigare och det var någon slags seglarvecka så det var fullt av folk överallt. Före spelningen tog vi en promenad runt hamnen och såg bl a Marstrands fästning på andra sidan vattnet.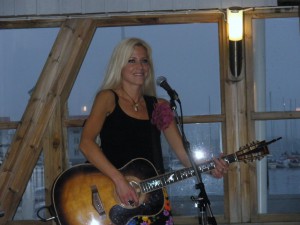 Nilla inledde konserten med egna låtar, The Girl You Used to Know, Kommer inte att sova i natt, You Should Know By Now och Om jag var Gud för ikväll.
Därefter mycket bra covers av Baby Can I Hold You och I Still Haven't Found What I'm Looking for. Hur bra dessa låtar än är går det inte upp mot Nillas egen musik och Not Ready och Higher Ground är två av hennes bästa låtar.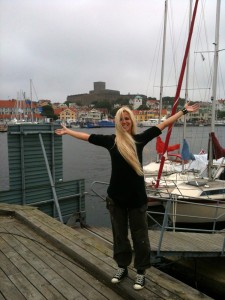 Hamnkrogen var fullsatt och det var riktigt kul att se publiken sjunga med även på Nillas egna låtar. Hur de kunde texterna på de nya låtarna kan man undra men de sjöng med i t ex Så nära och Håll mig.
Bästa cover-låtarna var förutom ovanstående What's Up, Knocking on Heaven's Door, Men bara om min älskade väntar och One Of Us.
Bland sina egna sjöng Nilla bl a även Goldfish in a Bowl, The UFO Song och Ain't Got Much.
Största överraskningen var covern på Paradise City, som jag inte tror Nilla spelat tidigare. Ännu ett bevis på denna sångerskas stora begåvning 🙂
Nilla var som alltid mycket bra och Hamnkrogen ville gärna att hon kom tillbaka senare i höst. I bilen fram och tillbaka blev det mycket snack om musik, jakt efter glass, tänkbara covers och allmän planering inför kommande spelningar. Tack Nilla – det var en grymt kul roadtrip!
Setlista
The Girl You Used to Know
Kommer inte att sova i natt
You Should Know By Now
Om jag var Gud för ikväll
Baby Can I Hold You (cover av Tracy Chapman)
I Still Haven't Found What I'm Looking for (U2)
Not Ready
Higher Ground
Goldfish in a Bowl
Så nära
Håll mig
What's Up (4 Non Blondes)
The UFO Song (the Guinea Pig Song)
Paradise City (Guns n'Roses)
Knockin' on Heaven's Door (Bob Dylan)
Men bara om min älskade väntar (Nationalteatern)
One of Us (Joan Osborne)
Ain't Got Much
Kommer inte att sova i natt (#2)
Higher Ground (#2)
Övriga låtar minns jag inte
Band
Nilla Nielsen (sång, gitarr)
Videos
Så nära